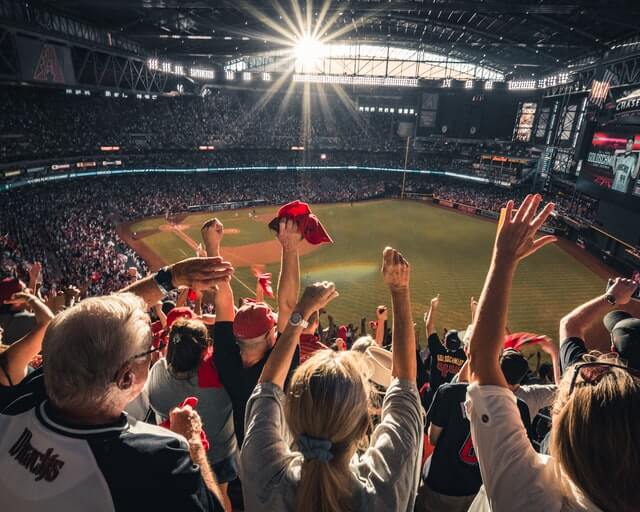 The Maryland sports betting market continues to be much smaller than it could potentially be, but that hasn't stopped sportsbooks from winning big. Retail wagering is the only option in Maryland, and there are only just a handful of retail sportsbooks up and running.
The August sports betting numbers are in for the state, and sportsbooks continue to beat the public in a big way. The hold rate for the month of August was over 17%, nearly breaking the record of 19% that was set back in December.
The average hold rate is right around seven percent nationally, but these sportsbooks in Maryland continue to outperform the national average. This big win rate helped the sportsbooks post a gross sports betting revenue of $3.2 million.
Sports betting action has continued to climb over the last few months, and that trend will likely continue now that football is back. Maryland has been able to bring in $3.2 million in tax revenue since the industry launched, and the total sports betting handle is now over $200 million.
Live! Casino and Hotel continues to attract the most betting action in Maryland as it has posted a gross revenue of over $10 million. FanDuel is the sports betting provider for this property, and it is clearly ahead of the other options.
Jump to
PointsBet Sportsbook Now Open For Business
Bettors in the state of Maryland will now have a new option as the PointsBet Sportsbook is now open for business as well. PointsBet has partnered with Riverboat on the Potomac, and it is now the seventh retail sportsbook in the state of Maryland.
This launch was celebrated in the state of Maryland as this casino is a minority-owned business, as several of the top executives are women. Businesses with minority owners were given special treatment by the licensing committee.
This new sportsbook also includes a lounge with plenty of food and drink options available. PointsBet was able to launch retail betting in time for the start of the 2022 NFL season.
When Will Mobile Sportsbooks Launch?
Maryland has not yet set an official launch date for online sports betting, and bettors are industry executives are getting anxious. There have been some serious delays in this process, and it's costing the state millions of dollars during this waiting period.
The current goal for the launch date is for the date of the Super Bowl in 2023. This would give the online sportsbooks a chance to make big money on that game but would also mean missing out on all of the other NFL Playoffs.
There could potentially be up to 60 mobile sports betting operators available in Maryland, but it will be a slow process to get all of those sportsbooks up and running.