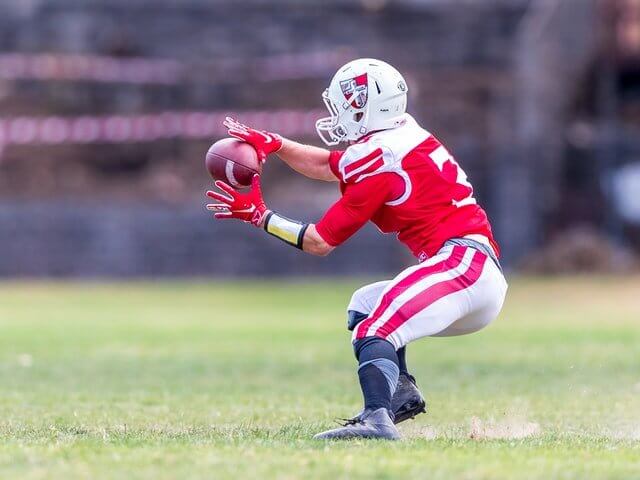 Sports betting came to Maryland back in December 2021, and the state has seen plenty of growth. Read on to find out which sportsbooks are leading the way in Maryland, but why the total is still small.
Retail sports betting in Maryland officially launched on December 9, 2021, and the state has seen plenty of growth since that time. The total retail sports betting handle in December was $16.5 million, and the market nearly doubled in January.
The total sports betting handle for the month of January was $32.5 million, according to a report from the Maryland Lottery and Gaming Control Agency. Not only was it a good month in terms of sports betting action, but sportsbooks also saw a huge jump in revenue.
The total sports betting revenue for the month was $4.4 million, which was a jump of more than 32 percent from the December total. Maryland was able to collect over $644,000 in tax revenue from sports betting, and that was also a jump from the December total.
Launching during the NFL season allowed Maryland sportsbooks to get off to a nice start, and now the main focus will be on college basketball and the NCAA Tournament.
Jump to
Live! Casino Leading the Way
There are currently just five retail sportsbooks up and running in Maryland, but two properties have emerged as the early leaders. Live! Casino posted a total handle of $14.4 million for the month of January, and it has partnered with FanDuel Casino.
MGM National Harbor offers sports betting through BetMGM, and it posted a total handle of $10.6 million for the month. These two properties saw a majority of the sports betting for the month and should continue to lead the way moving forward.
Horseshoe Casino came in at third place on the list for the month of January with a total sports betting handle of $4.7 million. Hollywood Casino ($1.5 million) and the Ocean Downs Casino ($1.4 million) fell well short of the leaders last month.
There are up to 17 major retail sports betting licenses available, and another 30 are available for small businesses throughout the state. It's not clear when the next retail sportsbooks are going to launch, but more growth should happen over the next few months.
Still No Mobile Betting
Maryland could eventually become a massive sports betting market, but it will only happen once mobile betting is available. State law allows for up to 60 online sports betting license to be available, but it's unclear when those licenses will be handed out.
The Sports Wagering Application Review Commission is going to be meeting this week, and mobile sports betting will be discussed. Mobile sports wagering was always going to be delayed until after retail sportsbooks were established, but at some point, an official launch date must be set.
Residents of Maryland due have access to online sports betting in both Washington D.C. and Virginia. This is taking money away from the state, but it has helped Virginia become a massive sports betting market.