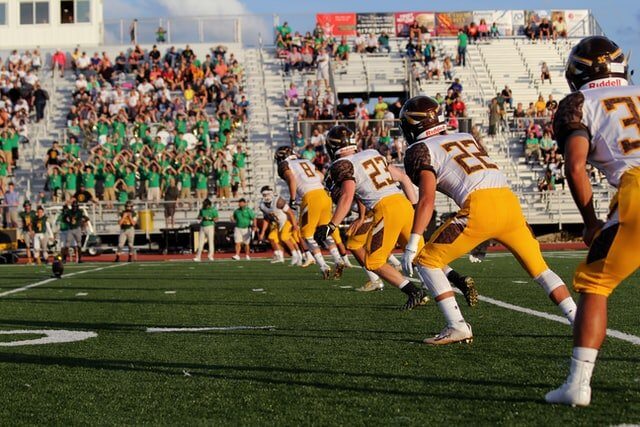 Maryland's Sports Wagering Application Review Commission (SWARC) has agreed to review applicants for up to 60 online sportsbook operators. This leaves plenty of legal sportsbooks to join the team in Maryland.
Conceding to the pressure, the state's SWARC dropped its plan to uphold the minority licensing cause. Maryland's sports betting legislation has the window that remains open still some time this fall. State gaming officials will be doing background checks and inspections ahead of the launch.
Jump to
Maryland's Retail Sportsbooks
As of December of 2021, there were retail sportsbooks that came into the market. Baltimore was represented by BetRivers Sportsbook at Bingo World and the Horseshoe Sportsbook and Casino.
Berlin has the Oceans Downs Sportsbook and Casino and Hanover has Live! Casino & Hotel with the retail sportsbook.
MGM opens a sportsbook at National Harbor and Hollywood Casino has the retail sportsbook at Perryville.
BetRivers and BetMGM are some of the big operators to apply for mobile licensing. The online sportsbook list is growing at Maryland's mobile betting site.
Maryland's Online Sportsbooks
SWARC Executive Director Thomas Brandt is head of the Commission. He justified the retooled plan by emphasizing the costly delays. He said:
"Over the past year we've heard extensive legal advice regarding constraints upon us in so managing the licensing process. To avoid further delays, we have asked staff and our professional team to draft regulations which exclude race and gender-based license criteria."
Prospective online sportsbook operators need a diversity plan that promotes a "multi-ethnic workforce." Part of the plan will require operators to prove that 5% of individual owners are worth $1,847,000 or below.
Maryland lawmakers can find a way to make its online sportsbooks fit in the right plan. The state's SWARC is obligated to find solutions to uphold its diversity platform. The main idea is to get a few online sportsbooks to fall in line with the proper program.
The earlier assumption called for an online launch date to meet the starting time of the NFL regular season. The end of the NFL regular season and postseason will be just fine if the starting point is clearly defined. The Maryland gaming commission, the state lawmakers, and the online sportsbooks will all play a role in getting things done.
Maryland online sportsbooks are waiting patiently to join the retail sportsbook in this country. The Maryland sports bettors are waiting there too. Maryland's SWARC is trying to move things along while not losing sight of the reason it was here.