Major League Baseball Cy Young and MVP predictions and projections
Commercial Content | 21+ | T&Cs Apply
The unofficial midway point of the Major League Baseball season has passed, with some surprises (the Minnesota Twins atop the AL Central), some disappointments (Bryce Harper and Manny Machado being just above mediocre individually while the Philadelphia Phillies and San Diego Padres are mediocre), and some things remaining the status quo (Mike Trout doing Mike Trout things and Christian Yelich following up his NL MVP campaign in stellar fashion).
With nearly everyone in contention for a wild-card spot, there is no point looking at projected division winners and playoff teams. Instead, the focus for this article is on those individual players and postseason awards, namely Cy Young and MVP honors. All money line odds are taken from SugarHouse Sports Book on July 11.
American League Most Valuable Player
The frontrunner: Mike Trout (-400). Trout is the frontrunner to be crowned AL MVP for the third time in six seasons, adding to his wins in 2014 and 2016. The Angels center fielder had a phenomenal first half of the season with 28 homers, 67 RBIs, and a .301 batting average, ranking first in the American League in homers and RBIs and 12th in batting average.
Despite his superlative numbers, Trout operates in relative obscurity in Anaheim – he is not one for self-promotion. This time around, though, the superstar is someone worth rooting for as the focal point of an Angels team trying to galvanize itself for a playoff push following the sudden passing of starting pitcher Tyler Skaggs on July 2.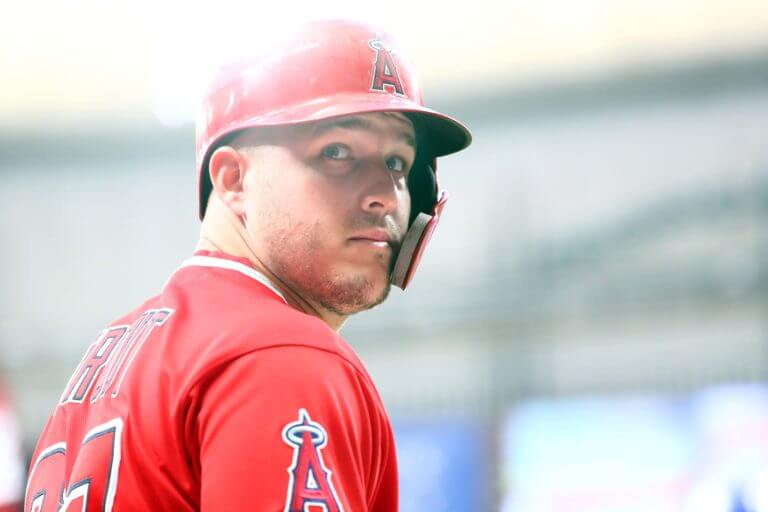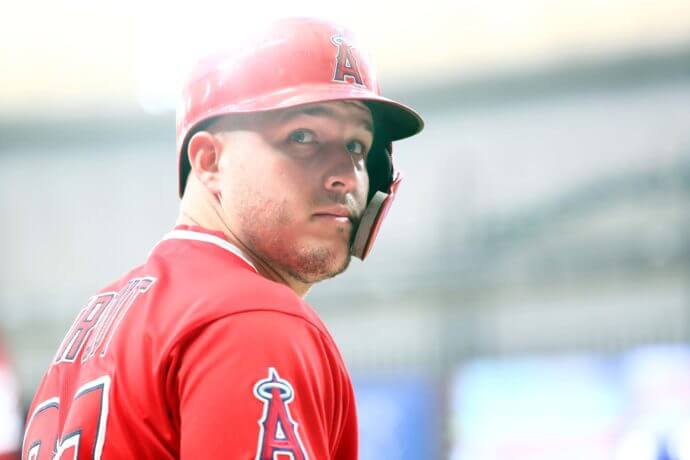 Trout is on pace to shatter his previous career highs for homers (41 in 2015) and RBIs (111 in 2014) if he stays healthy, though topping his .326 average from 2012 may be too big an ask. But if he finishes above .300 for a fourth straight year and keeps his OPS above 1.000 for a third straight season, the MVP award is his to lose.
The contender: DJ LeMahieu (+500). In his first season in the Bronx following eight solid years in Colorado at the build-up of Colorado online sports betting, LeMahieu has done a little bit of everything in helping the injury-riddled New York Yankees build a comfortable lead atop the AL East. With 12 homers and 63 RBIs in a potent lineup, the infielder is already on the cusp of career highs in both categories (15 HRs in 2018, 66 RBIs in 2016) while showing there is more to his bat than simply playing in Coors Field.
LeMahieu's calling card is his versatility across the infield, having played at least 12 games at first, second, and third base, and his current .336 batting average comfortably leads the American League.
The sleeper: Joey Gallo (+1,500). Despite missing nearly all of June with a strained oblique, Gallo is still in the hunt for his third consecutive 40-homer season and is almost single-handedly keeping the Texas Rangers afloat offensively for a wild-card berth. Gallo's .275 batting average is also substantially higher than his previous two seasons, which makes his strikeout total less worrisome for voters this time around. It is a crowded AL wild-card race, but if Gallo can help Texas at least overtake Trout and Los Angeles in the West, he may be able to siphon some votes to the Lone Star State.
American League Cy Young Award
The favorite: Justin Verlander (+170). Despite finishing in the top five for AL Cy Young voting seven times, the only time the hard-throwing right-hander has won the award was in 2011. He still seems aggravated about losing out to Tampa Bay's Blake Snell last year – though wife and supermodel Kate Upton took it harder than he did – and is trying to leave no doubts this season with a 10-4 mark, 2.98 ERA, 10.87 strikeouts per nine innings, and a staggering 0.81 WHIP that is the class of the majors.
Being on a division-winning team will help his cause should the Astros continue their march to the AL West title and being part of a dominant 1-2 tandem may actually help Verlander's cause more than hurt it.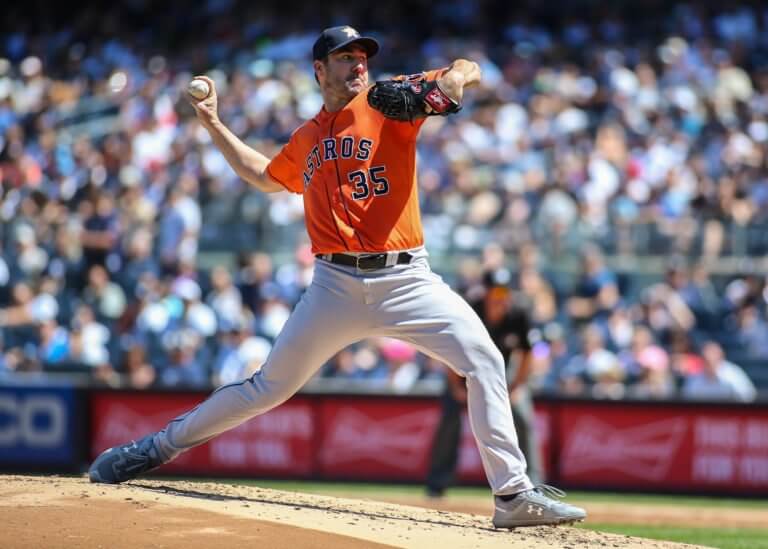 The contender: Gerrit Cole (+350). Cole's win-loss record (9-5) and earned run average (3.09) are comparable to his teammate Verlander, but the fellow right-hander has exceeded Verlander in strikeouts at a staggering rate. Cole enters the second half having fanned 170 batters in just 116 2-3 innings, and his current rate of 13.11 strikeouts per nine innings would be the third-highest all-time, trailing only Randy Johnson (13.41 in 2001) and Pedro Martinez (13.20, 1999).
Cole has never finished better than fourth in Cy Young voting, and that was with Pittsburgh in Pennsylvania in 2014. But as he and Verlander continue to push each other while driving the Astros to a third consecutive AL West title, it would seem third place would be the absolute worst Cole could finish.
The sleeper: Jose Berrios (+800). Berrios benefits from the lack of a superstar on Minnesota's offense, though in order for this pick to deliver, he will have to be better than teammate Jake Odorizzi (+1,500) in the second half. Berrios has that kind of plus-stuff, but how he comes out of the All-Star break after losing his last three decisions will go a long way in determining if the Twins have staying power in the AL Central and his Cy Young award chances.
National League Most Valuable Player
The favorite: Cody Bellinger (Even). In just his third season in the majors, Bellinger already has a NL Rookie of the Year (2017) and NLCS MVP Award (2018) in his trophy cabinet and is the odds-on favorite to add the NL MVP award to that list. The 23-year-old is locked in a Triple Crown duel with Milwaukee's Christian Yelich (more on him in a moment) and finished the first half of the season second across the board in homers (30), RBIs (71) and batting average (.336)
Bellinger will be aided by the Dodgers all but certain to win their seventh consecutive NL West title as they try to return to the World Series for a third straight year, and if he remains in the top three in all three major categories, it will be near-impossible to deny him the award.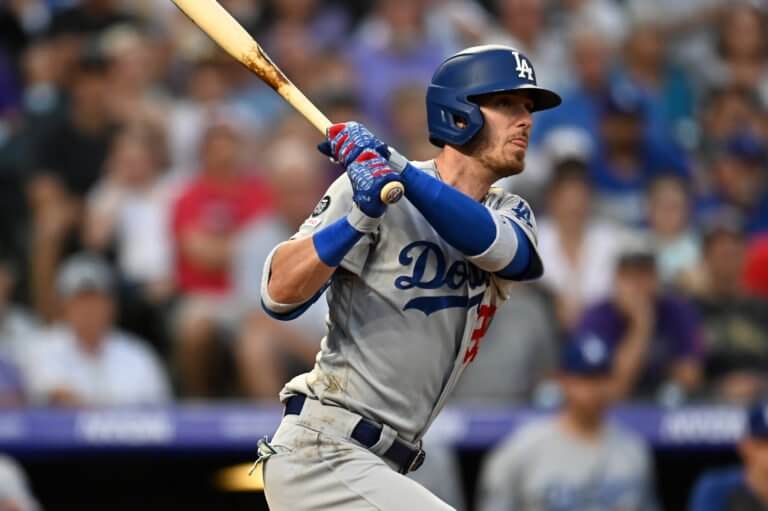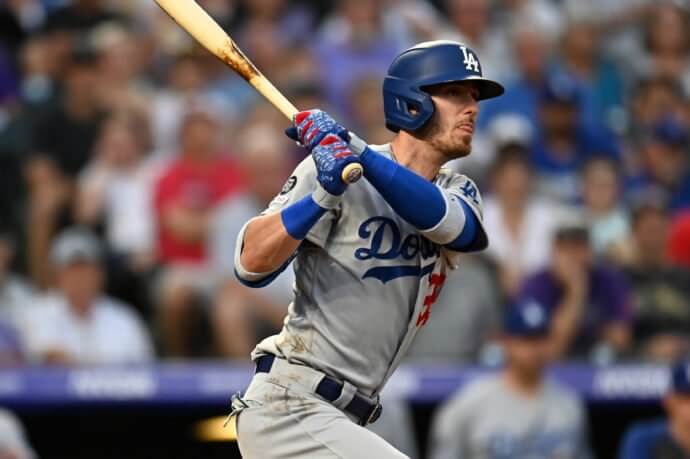 The contender: Christian Yelich (+165). The reigning NL MVP has shown no signs of giving up his award quietly, entering the All-Star break first in homers (31), tied for fifth in RBIs (67) and fourth in batting (.329). Yelich, though, will likely have to exceed those numbers in the second half given the Milwaukee Brewers are in a hotly contested NL Central that is separated by 4 ½ games from first to worst.
That also means everyone is still in play in the wild card, so almost every game will apply some pressure on the right fielder. Yelich – who is already five homers shy of matching his career high of 36 set last season — has done a significant amount of damage in home games at Miller Park, where he is hitting .373 with 21 of his 31 homers and a staggering 1.371 OPS. He is also on pace to better his career high of 110 RBIs, also set in 2018.
The sleeper: Freddie Freeman (+1,500). The National League has no lack of sleepers for MVP, with Nolan Arenado, Josh Bell, and Anthony Rendon all considered for this spot. But Freeman gets the nod here as he starts the second half ranked eighth or better in all three Triple Crown categories while helping the Atlanta Braves to a six-game lead atop the NL East.
He has already matched his home run total for last year and seems well on his way to eclipsing his career bests in homers (34 in 2016) and RBIs (109 in 2013). Freeman may lose some points considering the NL East is not as competitive as the NL Central or that the Braves are not the juggernaut the Dodgers are, but there is little doubt he is the catalyst for a very potent Atlanta offense that is poised to successfully defend its division title.
National League Cy Young Award
The favorite: Max Scherzer (+110). Already a three-time Cy Young Award winner and runner-up last year, Scherzer has been a flamethrower since June started, going 7-0 with a 0.87 ERA and 79 strikeouts in just 52 innings in his last seven starts. His 181 Ks lead the majors, and his 2.30 overall earned run average is third in the National League.
Scherzer also has a sub-1.00 WHIP (0.98) and is on line for his second consecutive season of at least 300 strikeouts, which would make him the first NL pitcher to accomplish the feat since Randy Johnson did it four straight seasons from 1999-2002.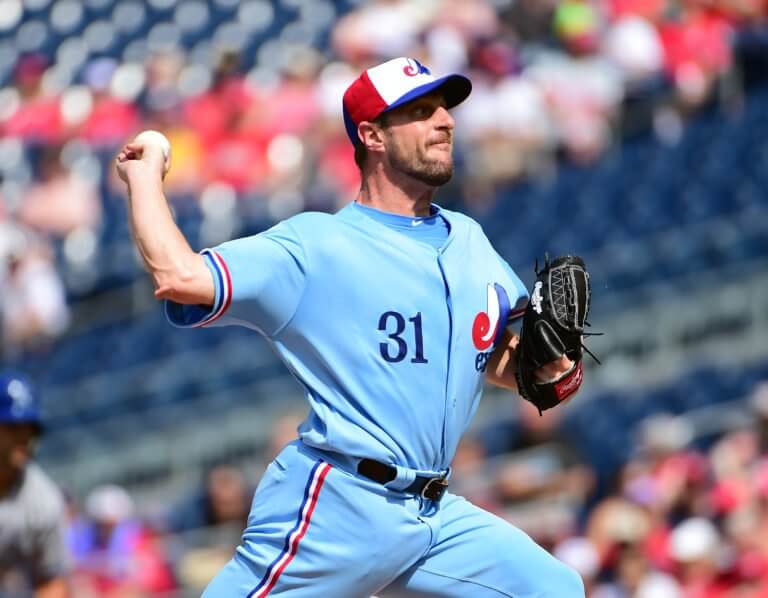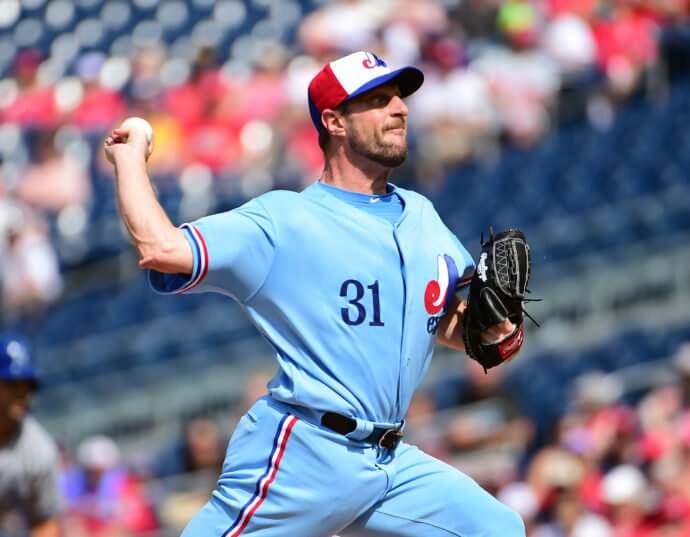 The contender: Hyun-Jin Ryu (+160). The NL Cy Young Award is for all intents and purposes a two-horse race, and a 20-win season by Ryu may be the only thing that can stop Scherzer from becoming only the fifth player in major league history to win it four times. Ryu has pinpoint control – he has as many wins as walks issued (10) — and also leads the majors in ERA (1.73) and the National League in WHIP (0.91).
The left-hander's remarkable recovery from a torn labrum that helped him discover ways to expand his pitch repertoire has been pivotal in making him a Cy Young contender and a No. 1 starter on a deep staff that already boasts a three-time Cy Young winner in Clayton Kershaw (+2,300) and Walker Buehler (+1,200).
The sleeper: Mike Soroka (+2,300). Though he has trailed off from an impressive start to the season in which he carried a sub-1.40 ERA into mid-June, the rookie will definitely be in line for some votes should he continue to help pitch the Atlanta Braves to back-to-back NL East titles. The obvious issue will be how many innings the right-hander throws – Soroka logged 89 1-3 innings in his 15 starts before the All-Star game, and his high-water mark was 153 2-3 innings in Double-A in 2017.
The 21-year-old also showed he belongs at an elite level, needing just 10 pitches to record a scoreless inning in Tuesday's Mid-Summer Classic in Cleveland for the National League.