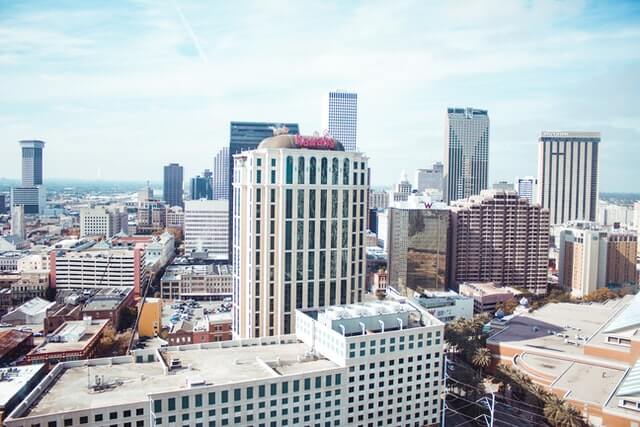 Louisiana has now had a full month of online sports betting, and the results are terrific. With March Madness set to begin, Louisiana could see a new state record in March.
Online sports betting in Louisiana officially began in January, but February was the first full month that these sportsbooks were live. This was a solid start for the sportsbooks, as the total online sports betting handle was $211 million in February.
The Louisiana Gaming Control Board just gave the first official update on Monday, and it also included the handle from the end of January. Since this industry has launched, mobile sportsbooks have taken in over $251 million in bets.
There are currently six online sportsbooks live in the state of Louisiana, but more are going to be on the way in the future. The six sportsbooks that are available are: Barstool, BetMGM, BetRivers, Caesars, DraftKings, and FanDuel.
Louisiana continues to have some strange laws when it comes to mobile wagering as there are still nine parishes that don't allow for this type of action. This causes some additional stress for the sportsbooks and geolocation services, but most of the big parts of Louisiana allow for betting on sports.
Jump to
More Growth Coming
The sports betting law in the state of Louisiana allows for up to 40 online sports betting licenses to be available. It's unclear if Louisiana will ever get near that number. There should be plenty of more online options coming throughout 2022.
The Super Bowl was the biggest betting attraction during the month of February. There was plenty of local attention placed on that game. Former LSU stars JaMarr Chase and Joe Burrow were leading the Cincinnati Bengals in an effort that came up just a bit short.
One benefit to sportsbooks in the state of Louisiana is that the state of Texas has not yet legalized sports betting. Bettors from the Lone Star State are crossing over the border to wager on sports, including a record-setting bet during the Super Bowl.
With the state of March Madness taking place later this week, the March betting totals should shatter the record set in February. The LSU Tigers men's and women's college basketball teams are both in the NCAA Tournament. Wagering on college sporting events is legal in this state.
The March sports betting numbers won't come out until April, and that will paint a picture of how this industry will go in Louisiana.
Retail Sportsbooks Also Available
Retail sports betting in Louisiana actually launched back in 2021, and some of those sportsbooks are now pretty well established. The retail sports betting handle for the month of February was $27.3 million. Which was actually a drop of $22 million from January.
The big totals in January came as there were five weekends of betting on NFL football that were available. The College Football Playoff and several NFL Playoff games also allowed sportsbooks to see plenty of action for that month.