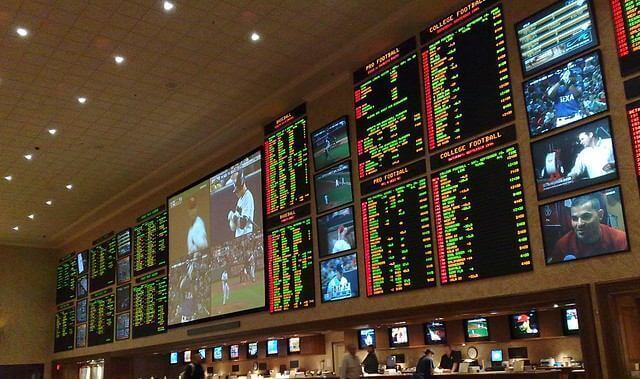 The state of New York was the first to launch online sports betting in 2022, but it won't be the last. Louisiana and New York appeared to be in a battle to become the first to launch, but we should see Louisiana sportsbooks available within a month.
The Louisiana Gaming Control Board has been working behind the scenes to prepare for the launch, and the Super Bowl on February 13th is the target date. There is hope that these sites can launch a few weeks earlier than that so there are no major issues before the big event.
The NFL Playoffs are ready to start this weekend, and it would benefit both sportsbooks and the state to catch as much of that action as possible. Even though the New Orleans Saints will not be participating in the NFL Playoffs, this is still the most popular sport to wager on in the United States.
Casinos in Louisiana are already accepting wagers on sporting events, and there are more than 30 sports available to wager on. This has allowed Louisiana to get off to a nice start, but the majority of the action is done online.
Jump to
No Statewide Options
The biggest issue that is delaying the launch of online sports betting is the problem with geofencing. Louisiana is not going to have full statewide mobile wagering when these sportsbooks do launch, and that has created a major issue.
Not all of the 64 parishes in the state voted to approve online sports betting, and the state has to block transactions in those locations. There are nine specific parishes that prohibit sports betting, and the Louisiana Gaming Control Commission can't afford any mistakes when it allows sportsbooks to go live.
There are other issues that have delayed the process as well, but this is one that has come with some difficulty. The experts are not expecting the official launch date to be set, which should lead to a surprise launch at some point in the near future.
Business Coming From Texas
Louisiana will be the first state with legal online sports betting in the Gulf Coast region, and this could prove to be a big deal. Florida did launch this industry on November 1st with the Hard Rock Sportsbook app, but that option ceased activity quickly.
The experts are not expecting states such as Georgia and Alabama to offer sports betting anytime soon, and neither is the state of Texas. Texas is a state that doesn't have any commercial casino options, and bettors cross over into Louisiana to do casino gambling.
The success of Louisiana online sports betting depends on how much traffic comes from Texas. Luckily, the experts are expecting a steady flow. SEC football is huge in this part of the country, and that will only intensify when Texas moves to that league as well.