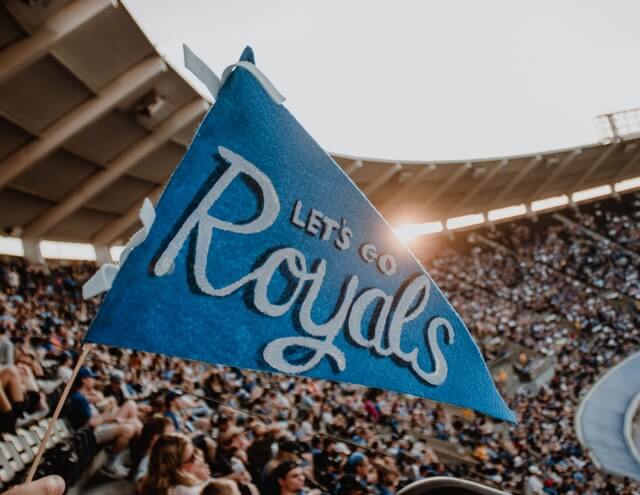 There have been some times when the launch of Kansas sports betting seemed to be up in the air, but the state has an official date set. Sportsbooks in Kansas can have a soft launch on September 1, and a full launch will come on September 8.
It's no secret which of the top sportsbook operators are planning to enter the state, but things are starting to get more official. There have been six sports betting operators that have received temporary approval, and those six will be the first to launch.
Here are the six operators that have been approved for launch in the state of Kansas and will go live on September 1: Barstool Sportsbook, BetMGM, Caesars Sportsbook, DraftKings, FanDuel, and PointsBet Sportsbook. These six operators all had to partner with a retail casino in the state before they were able to go live.
There is the potential for Kansas to have up to 12 online sportsbooks, but it could take a while for the state to get to that point. This soft launch will coincide with the start of football season, and it should allow the state to get off to a fast start.
Jump to
Some Operators Stuck in Limbo
While six sportsbooks have been granted approval to launch on September 1, there are actually nine sportsbooks that have applied for a license. Three online sportsbooks are hoping to receive a license soon, but they will likely miss out on the soft launch date.
Bally Bet and Golden Nugget have both announced partnerships with Boot Hill Casino and Resort, but they have not yet been given a license. FOX Bet is the other online sportsbook to apply for a license in Kansas, but they have been kept out of the state up to this point.
All of these companies are coming to Kansas at some point, but missing out on the initial launch could cause them to fall behind right from the start.
Retail Going to be Offered?
Retail sports betting was also a part of the new law when it was signed, but bettors in the state might not see many of these options available. Normal sportsbooks are still popular, but mobile sports betting continues to bring in the most betting action.
The Hollywood Casino at Kansas Speedway might be the only retail option available in the state, and it will be Barstool Sportsbook that is set to operate it. Barstool plans to have a temporary sportsbook available on September 1, but it will continue to construct a more permanent space.
The other three retail locations in the state are not at a place where they can offer retail betting, and there is no timetable for launch. Barstool Sportsbook plans to build up a massive permanent sportsbook that will put bettors close to the action.