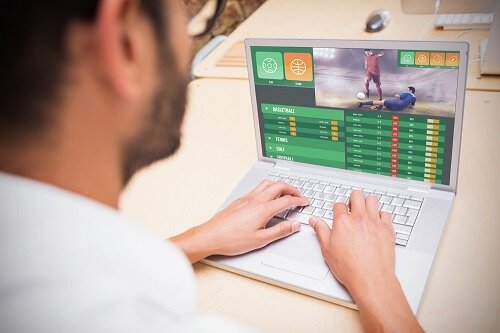 Virginia was the first new state to launch legal sports betting in 2021. FanDuel broke the ice with its mobile sportsbook app on Jan. 21. Michigan added legal online sports betting to the mix along with its existing retail sportsbooks in late January as well.
The big prize in each of those market roll-outs was the annual Super Bowl as one of the biggest single-day betting events in the world.
Right now, there are a handful of states going through the process of getting their sports betting industry off the ground. This list includes states such as Louisiana, Maryland and South Dakota.
While current legislation proposing the legalization of sports betting is under consideration in any number of other states, some are much closer to turning those bills into law than others.
Looking ahead at the race to be the next state to officially legalize sports betting, industry insiders have given the edge to Kansas.
The effort to offer legal sports betting in Kansas started more than two years ago. Only recently has that effort garnered some serious momentum. The majority of state lawmakers agree that sports betting should be legalized. The issue at hand is two different legislative bills.
Get more online sports betting information from other states
First, there is Senate Bill 84. The Kansas Federal and State Affairs Committee signed off on this piece of legislation last month. The next step is passing this bill among the full state Senate.
SB 84 would legalize both retail and online sportsbooks. The Kansas Lottery would be the regulatory body but it would not offer its own betting platform.
Under this bill, the state tax rate would be set at 5.5% of Gross Gaming Revenues. An additional 2% tax has been earmarked for responsible gaming initiatives throughout the state. The tax rate for mobile betting platforms would be set at 8%.
Each online operator's license could support up to three gaming skins. Any potential online operator, such as DraftKings and Betway, would have to partner with a land-based casino or a professional sports organization to do business in the state.
The other piece of state legislation supporting legal sports betting is House Bill 2199. While there are many similarities between the two, there are issues that would have to be reconciled to find some common ground.
One difference is that the House Bill would allow all in-state race tracks to be eligible for their own betting platform.
The biggest difference between the two is the proposed tax rate. HB 2199 proposes tax rates of 14% and 20%. This would provide much more tax revenue for the state. However, it could also be a significant deterrent for operators looking to expand into Kansas.
Industry estimates for the Kansas market paint the state with middle-of-the-road potential. Total state population is around three million. Estimates for the size of the sports betting market are rather conservative.
The Federal and State Affairs Committee projected state revenue in taxes and fees somewhere between $7 and $12 million annually.
The deadline to get a deal done is May 15 before the legislative session for 2021 comes to an end. However, there is a growing sentiment that this can be accomplished in time.