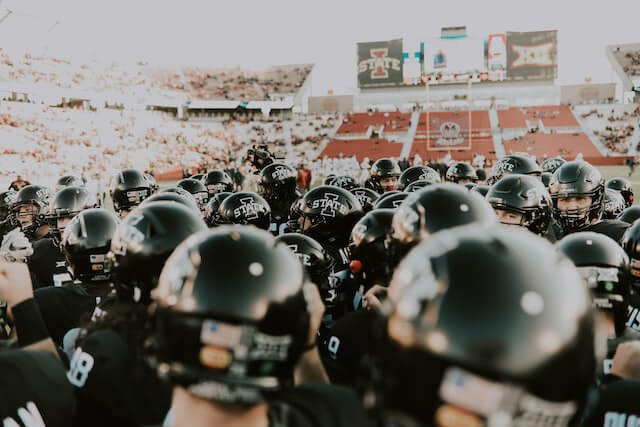 July sports betting reports are going to start rolling in throughout the country, and it's expected to be another disappointing month for the industry. June saw a big decrease in both handle and revenue throughout the country, and that trend should continue in July.
Iowa is always one of the first states to announce sports betting numbers, and it actually saw a huge jump in revenue. Total revenue was over $11 million, and it came from a 10.3% hold rate.
The hold rate for the month was one of the highest all-time for Iowa sportsbooks, but it came from the fact that one man made two huge future bets that won't pay out until the end of the MLB season, if at all. Total sports betting handle for the month was just $108.6 million, which is the lowest total of the year.
Iowa is still well ahead of the numbers that were posted through July in 2021, and the state should be in for a big month of August. The 2022 handle is over 48% higher than the 2021 total, and sports betting revenue is right around 30% higher as well.
Jump to
Mattress Mack Visits Iowa
Jim McIngvale, "Mattress Mack," is well known in the sports betting industry throughout the country. Mattress Mack is a big Astros fan, and he traveled to Iowa in July to make a pair of future bets on his favorite team.
Mattress Mack placed a $1 million future wager at both Betfred Sportsbook and Unibet Sportsbook, and those figures were included in the revenue report.
This could present a problem for both sportsbooks in the future if the Astros win the World Series, and it will impact the revenue total for the state.
Top Operators Still Lead
Unibet and Betfred clearly made a big jump for the month of July, but it was the top operators that were once again seeing the most action and revenue. FanDuel Sportsbook led the state with $2.5 million in revenue for the month, and DraftKings was right behind at $2.4 million.
DraftKings actually surpassed FanDuel in terms of total sports betting handle, and those two operators continue to battle it out. Caesars was in third place in both of those categories in July.
Retail Sportsbooks Not Seeing Much Action
Iowa used to have an in-person registration requirement that helped retail sportsbooks attract bets. That law changed on January 1, 2021, and since that time, over 90% of all bets in Iowa have been made online.
There were three retail sportsbooks that posted a hold of over 20% for the month of July, but three others lost money for the month. Wild Rose Casino actually had a -23% win rate, and those numbers negatively impact the state totals.