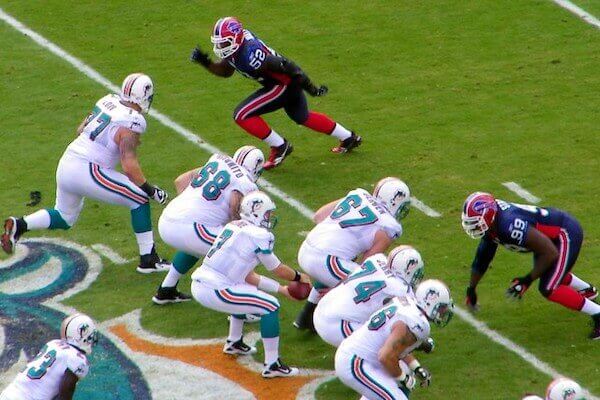 Connecticut sportsbooks just went live with retail sports betting at Mohegan Sun and Foxwoods. Louisiana sportsbooks with licenses plan to launch this month. The growing list of states offering some form of legal sports betting now reaches more than half the US population.
More and more states are working through the legalization and regulatory process to add sports betting to their gaming mix. At the same time, more and more legal US sportsbook operators are expanding their national footprint.
This all adds up to the perfect storm for driving the growth of the legal US sports betting industry. Given just how big the industry has become in less than four years, this is catching the attention of investors.
Ark Investment Management is an investment specialist covering the US. According to the company's calculations, the growth of the legal US online sports betting industry alone should expand by 300% over the next four years. The retail sector should also expand at an accelerated pace.
By the year 2025, annual revenues could reach $37 billion. To put things in perspective, the current revenue figure to date for the US industry is close to $9.5 billion.
As far as this year's total volume of money wagered on sports (betting handle), the current $18 billion figure could explode to $180 billion. This implies that most, if not all, 50 states legalize sports betting in the coming years.
These are all lofty numbers, to say the least. The main takeaway is that there is money to be made all around on legal sports betting in the US.
With close to 30 states currently offering some form of legal sports betting, nine of those markets have surpassed the $1 billion mark in total betting volume. US revenue figures for the first quarter of this year topped $960 million.
New Jersey sportsbooks have quickly grown to become the biggest legal US market in terms of monthly betting volume. In December of last year and again this past January, the betting handle was close to $1 billion.
With the return of football, the Garden State is in an excellent position to finally eclipse $1 billion in betting volume in September.
While legal sportsbooks in Nevada date back to 1931, the rest of the US market is still in its infancy. The US Supreme Court gave states the right to govern and regulate sports betting within their borders in May of 2018.
Since then, FanDuel, DraftKings, and BetMGM have been able to capture 80% of the market as the three biggest US sportsbook operators. The majority of their business is tied to online betting through a mobile app.
The rapid growth of the legal sports betting industry has had a trickle-down effect on other US industries. US media properties have benefitted from advertising dollars. US sports leagues and teams have raised revenue from various marketing sponsorships.
The states themselves have been the biggest winners with much-needed revenue from additional taxes and licensing fees.