With the PGA Championship moving forward on the schedule, the Open Championship (a.k.a. The British Open to those in the U.S.) has become the final major of the calendar year for 2019. Players are jockeying for spots in both the FedEx standings stateside and the race to Dubai on the European Tour, which concludes its season as part of a three-event series exclusive to the top 78 players.
As opposed to the usual Open Championship rotation which includes St. Andrews, Carnoustie, Royal Birkdale and Muirfield among other courses, this year's edition is being held at an outlier: Royal Portrush in Northern Ireland, situated about an hour's drive from Belfast.
Near the ruins of Dunluce Castle, which was used as a "Game of Thrones" setting for House Greyjoy, Portrush's only other turn hosting an Open Championship came in 1951. Max Faulkner lifted the Claret Jug that year, most famously adding the postscript "Open Champion 1951" when he still had 18 holes to play after being asked for an autograph by a young boy.
With three different major winners in the first three majors of 2019, coupled with a course no one knows all that much about, one gets the sense a first-time winner could emerge in Northern Ireland. At the same time, nerves could come into play on a formidably long course with holes nicknamed "Giant's Grave," "Calamity Corner," and "Purgatory," which means a seasoned hand could also lift golf's most storied trophy.
For this event, six U.S. and six non-U.S. players are being profiled. All money line odds are taken from the FanDuel sports betting app on of July 16.
Rory McIlroy (+900) – McIlroy will have an entire nation behind him as he plays Portrush, which could be inspirational or crushing given the heightened expectations he will face. The man from NorIron had a steady yet unspectacular performance at the Scottish Open last weekend, firing four sub-70 rounds and finishing T-34.
McIlroy won the 2014 Open Championship at Liverpool for the third of his four career major titles and has been in the hunt for a second all three times he participated since – he finished no worse than T-5 in each of them. He also has finished in the top 10 at both the PGA Championship and U.S. Open this year, and a fast start in a familiar setting could lead to good things for McIlroy.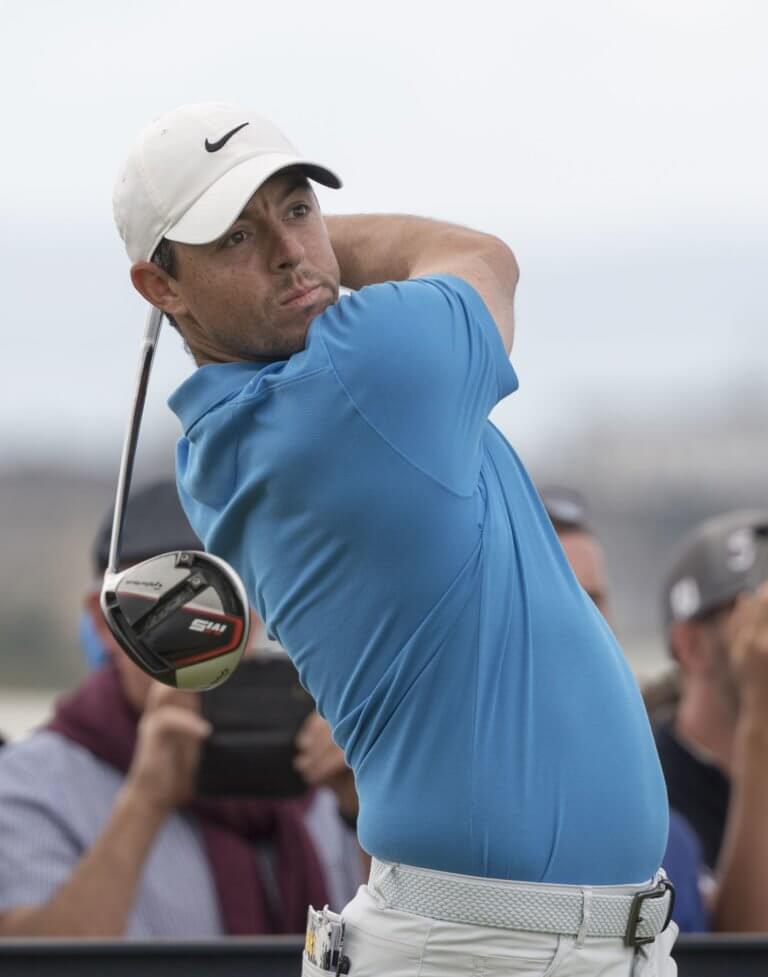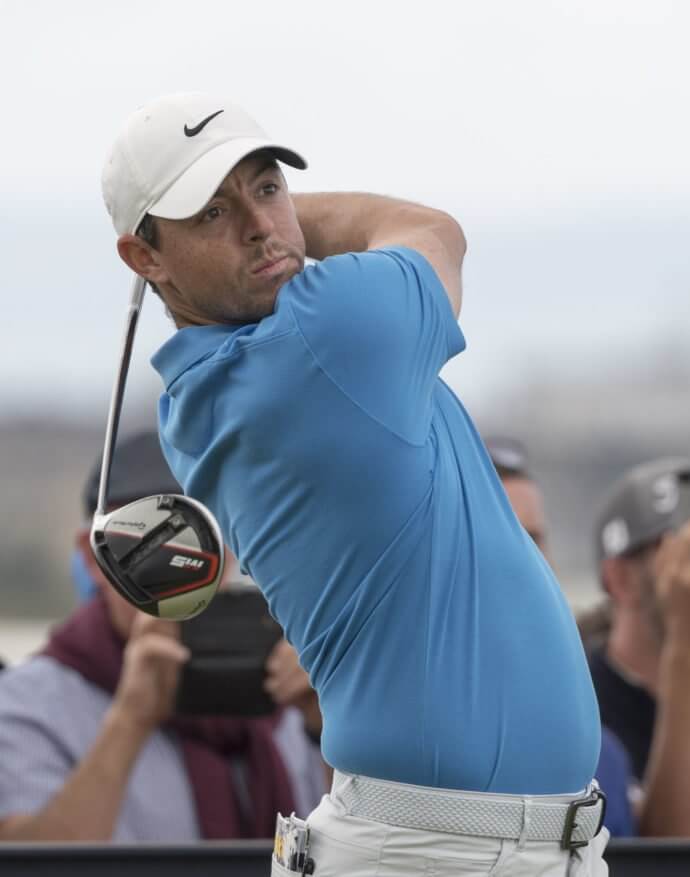 Brooks Koepka (+1,000) – McIlroy and Koepka have separated themselves from the field in terms of both play and preferences among punters this year, and in the case of Koepka, it is clear to see why. After successfully defending his PGA Championship title, Koepka nearly made it a double-double of major defenses as he finished runner-up at Bethpage Black in the U.S. Open.
The performance continued a staggering run of play in majors in which Koepka has finished outside the top 13 just twice in his last 15 starts. While one of those was a T-39 at Carnoustie last year, Koepka did finish tied for 10th at the Old Course in 2015 and tied for sixth at Royal Birkdale two years later. While his four major wins also technically count as European Tour wins, his lone victory on European soil came at the 2014 Turkish Airlines Open.
Koepka had two middling performances on the PGA Tour since the U.S. Open, but dismissing one of the strongest players in every aspect of play in the sport would be foolhardy. He also shrewdly had Ricky Elliott as his caddie at the Irish Open, and Elliott is someone who knows Portrush inside and out as a local.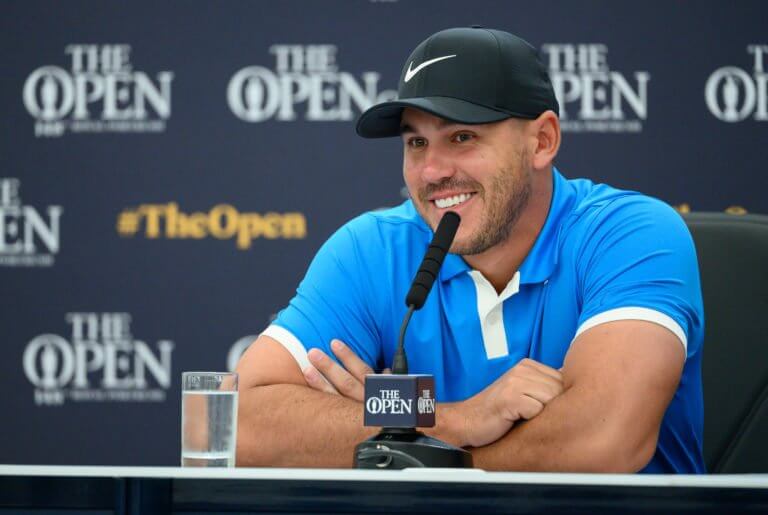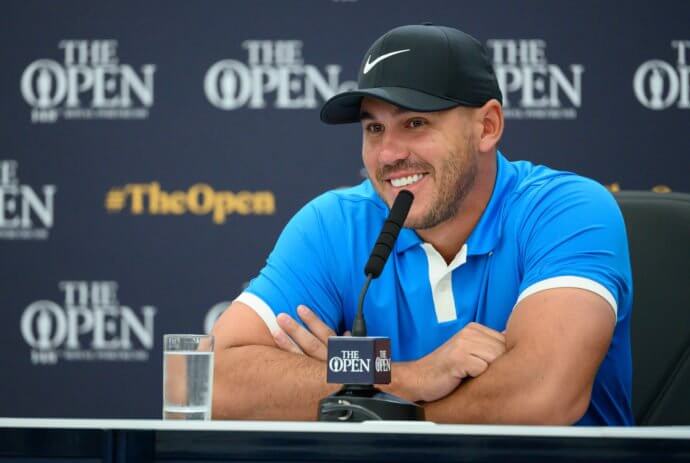 Jon Rahm (+1,600) – The "best of the rest" among the golfers on the board, the Spaniard with the combustible temper will have to deal with Tigermania in the first two rounds as Tiger Woods is part of his threesome Thursday and Friday. Rahm, though, comes to Northern Ireland in splendid form, having finished tied for third at the U.S. Open for his first podium showing at a major.
He followed that with a runner-up finish in Spain at the Andulacia Masters and won the Irish Open for the second time in three years two weeks ago with a final-round 62. Rahm does have one high-profile victory to his credit, the 2017 Dubai Championship, and also won the Zurich Classic on the PGA Tour this year. How he deals with the scrutiny of being paired together with Woods will go a long way if he puts himself into contention or flames out before moving day Saturday.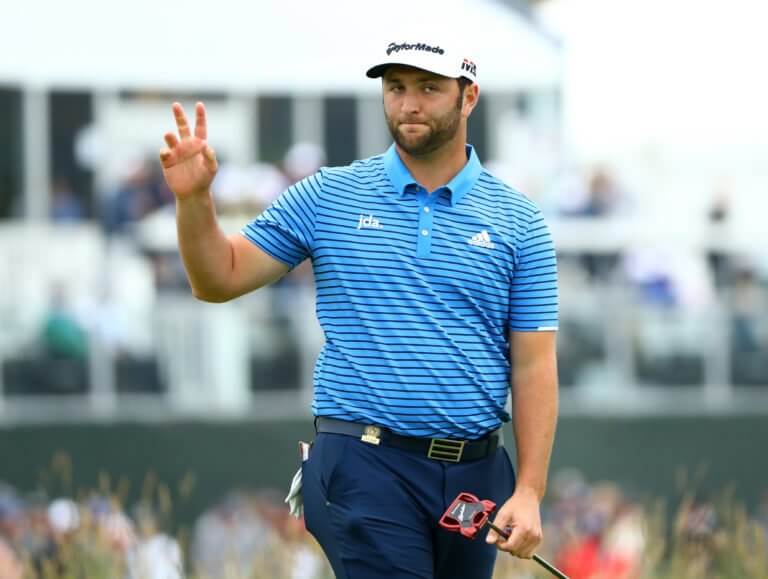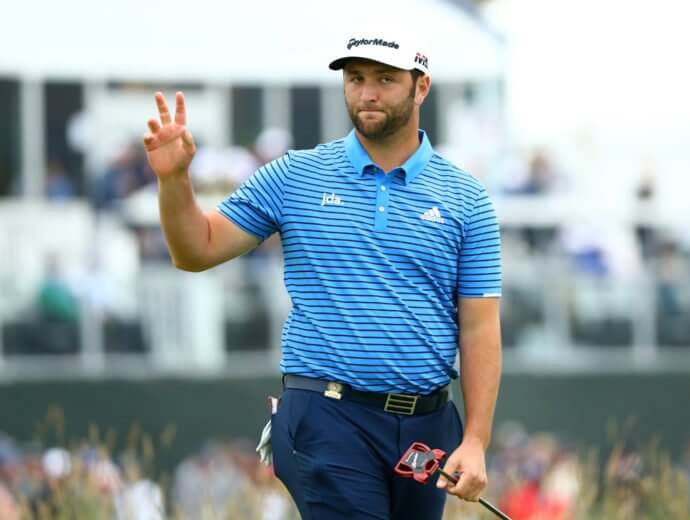 Tiger Woods (+2,200) – Speaking of Woods, the 2019 Masters champion is fifth overall among oddsmakers, including DrafKings Sportsbook, as he seeks a fourth Open Championship and 16th major overall. Woods has not held the Claret Jug since 2006, and there is some concern about his form given he has not played since a T-21 at the U.S. Open four weeks ago.
There is the added pressure of looking for his 82nd PGA Tour victory, which would tie him for the most all-time with Sam Snead, but in the three tournaments since Augusta, there has only been flashes of brilliance from Woods. The rust with the month layoff coupled with an unfamiliar track in Portrush could knock Woods out of contention before he ever truly gets in the hunt.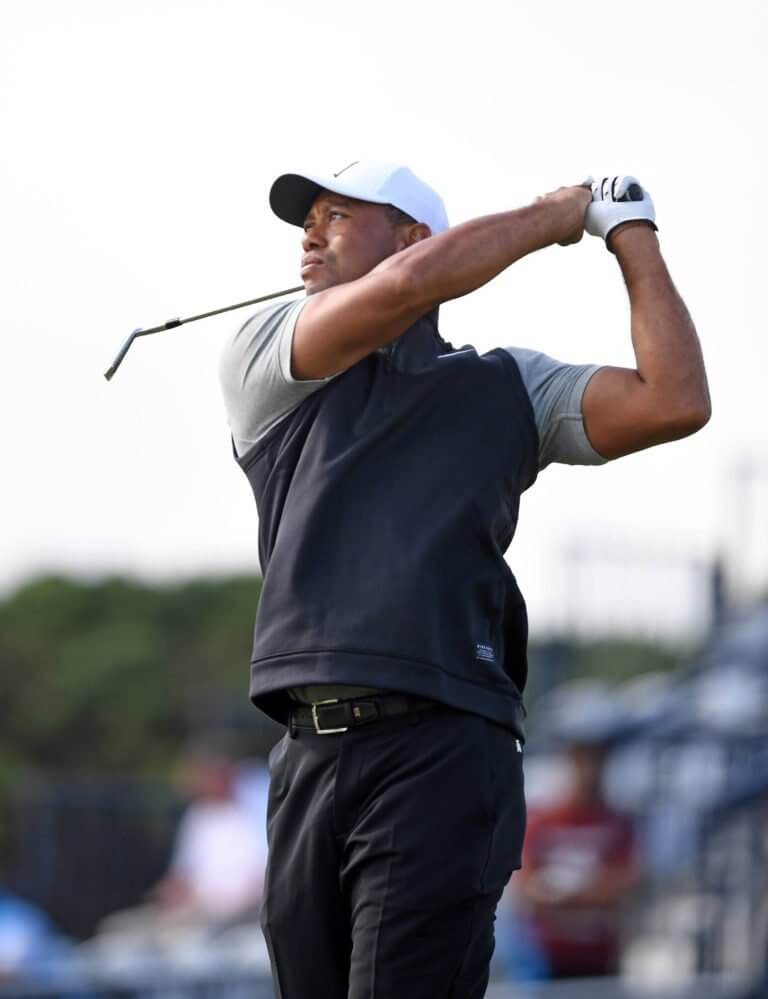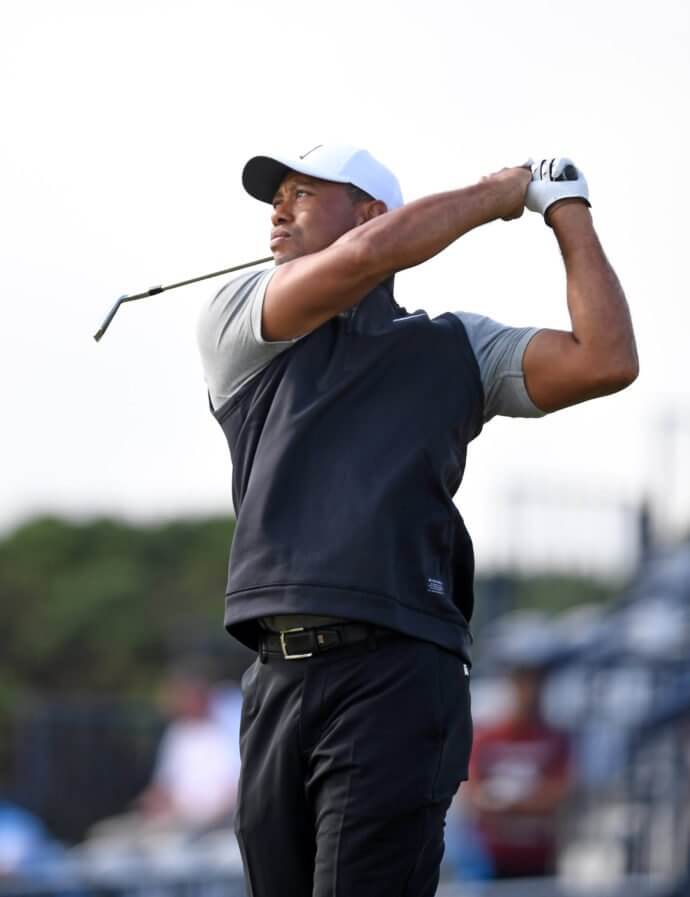 Henrik Stenson (+3,000) – The Swede is an intriguing option, with his lone major coming at Royal Troon in 2016 that doubled as his fourth top-three finish at the Open Championship. He is winless on the PGA Tour since the 2017 Wyndham but nearly broke through last week at the Scottish Open with a fourth-place finish that included three rounds of 66 or better.
Stenson has been hit-or-miss at the majors this year, finishing T-36 at the Masters and T-48 at the PGA Championship before a T-9 at the U.S. Open. He has the temperament and accuracy to be a contender at Portrush, and if he putts like he did at the Scottish Open, a second Claret Jug could be in the offering.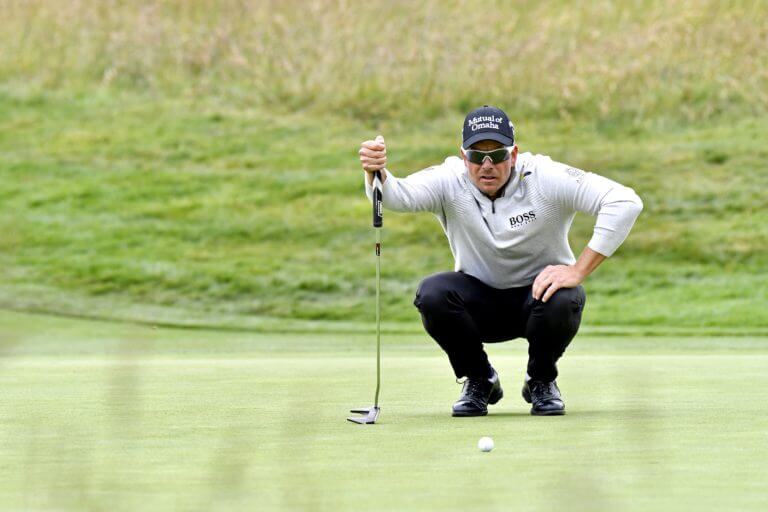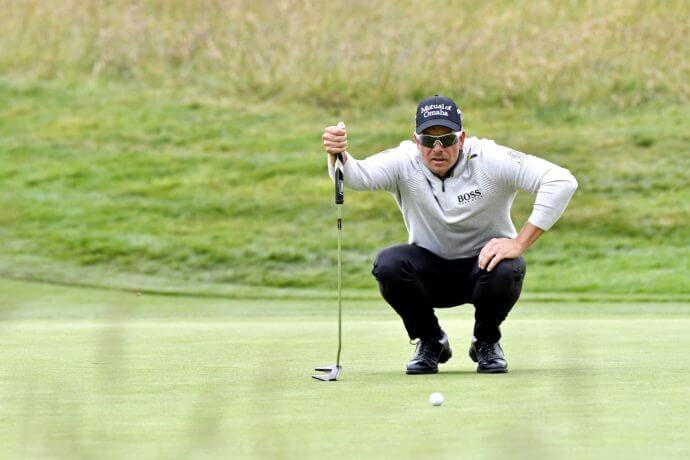 Dustin Johnson (+1,900) – The Open Championship has not been kind to Johnson in recent years, with his T-9 in 2016 his best finish in his past six trips across the pond. Johnson did finish runner-up in 2011 at St. George's, which marked his first top-three finish at a major. The 2016 U.S. Open champ tailed off a bit in this year's edition, finishing T-35.
That was a stark contrast to runner-up finishes at The Masters and the PGA Championship. Johnson's lone start since the U.S. Open was one to forget as he missed the cut at the Rocket Mortage Classic late last month, but his length off the tee means he must at least be respected as a potential contender at Portrush.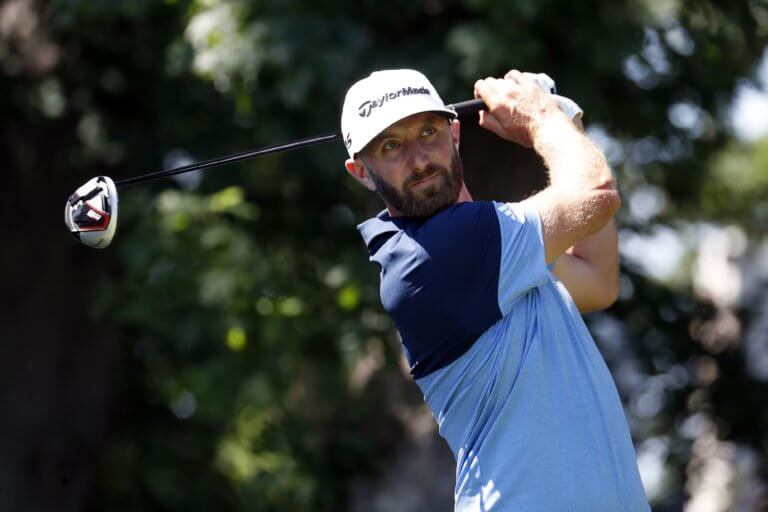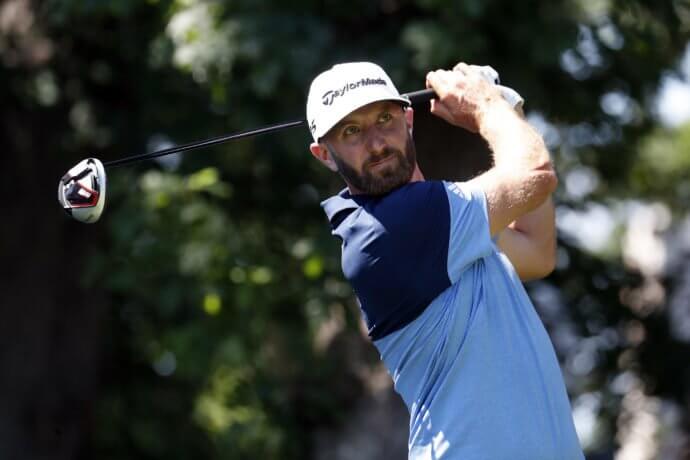 Justin Rose (+2,500) – As an Englishman playing in Northern Ireland, Rose will not carry the weight of a nation on his shoulders at Portrush as he seeks a second major to go with his 2013 U.S. Open title. Rose finished runner-up to Francesco Molinari at Carnoustie last year, going from making a birdie putt on 18 just to be above the cutline Friday to T-2 with a 64-69 weekend.
He posted his best finish at a major this year at the U.S. Open, placing third to take away some of the sting of missing the cut at Augusta and finishing T-29 at the PGA Championship. Rose opted to survey Portrush last weekend as opposed to partaking in the Scottish Open, so he will be a case study in functionality versus form this weekend on the links.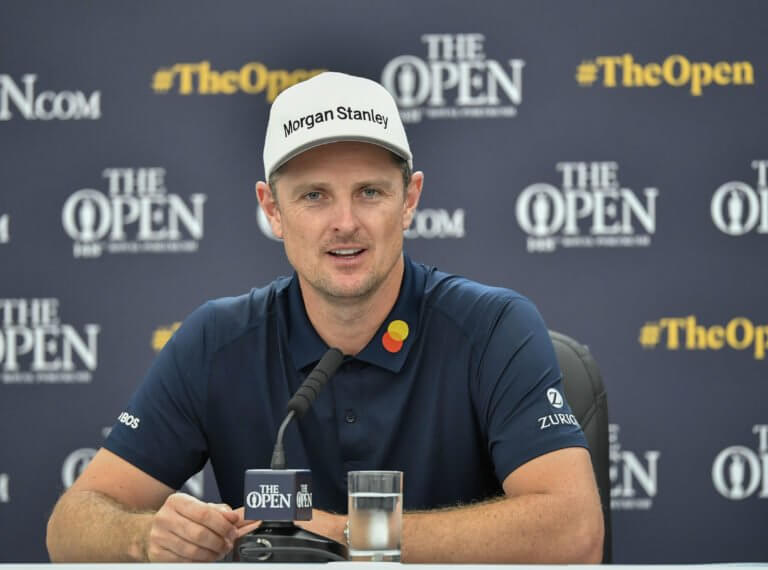 Gary Woodland (+6,500) – After holding off Koepka to break through at Bethpage Black to win the U.S. Open for his first major title, not much is expected of Woodland at Portrush. In his defense, Woodland's wife is currently on bed rest as she nears her due date for giving birth to the couple's twins, though Gabby Woodland did give her blessing for him to make the trip.
Woodland's U.S. Open win, though, continued his upward trajectory at majors – it was his third finish of eighth or better in his last four starts. The Open Championship, though, has been a whole different animal. Woodland's best finish was a T-12 in 2016, and despite not missing the cut in seven appearances, that stands as his only finish inside the top 30.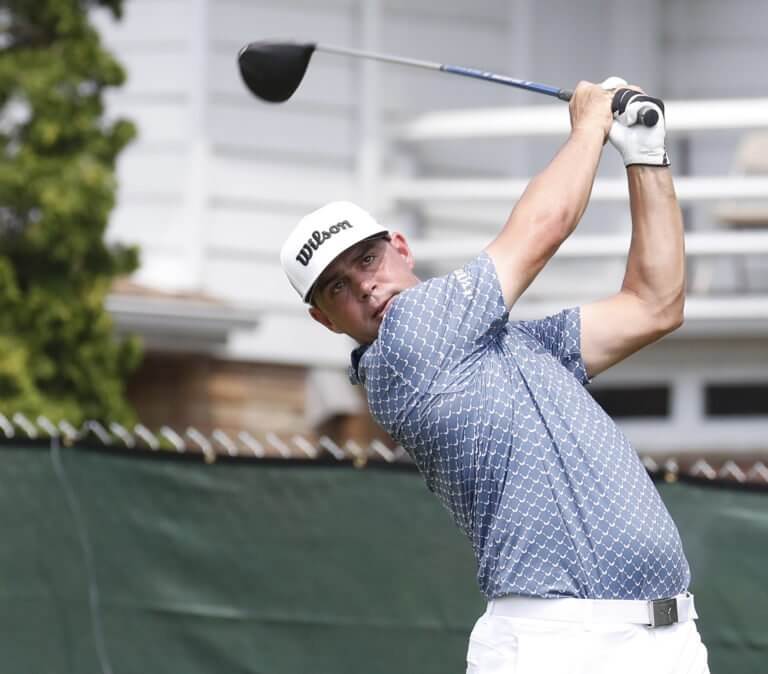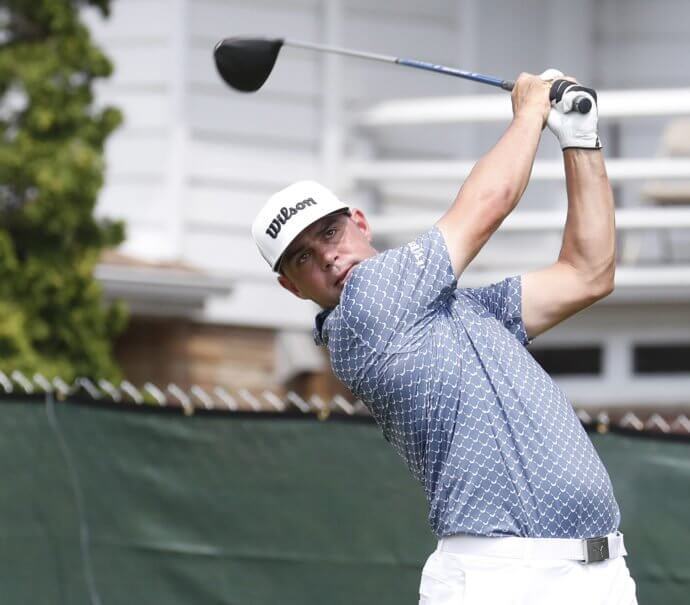 Francesco Molinari (+3,000) – The current holder of the Claret Jug, Molinari became the first Italian to win a major by holding off Rose, McIlroy, Kevin Kisner, and Xander Schauffele to win by two strokes at Carnoustie last year. Molinari placed fifth at The Masters this spring, but that was more remembered for a Sunday collapse with two shots in the water on the back nine.
He did not mount much of a challenge in the subsequent two majors, finishing T-48 at the PGA Championship and T-16 at the U.S. Open, failing to build on an opening-round 68 in the latter. Molinari's lone start since Bethpage was a middling performance at the Travelers in which he finished T-57 after shooting par. A curious point of interest will be Molinari is using a completely different set of clubs compared to Carnoustie after signing with Callaway in March.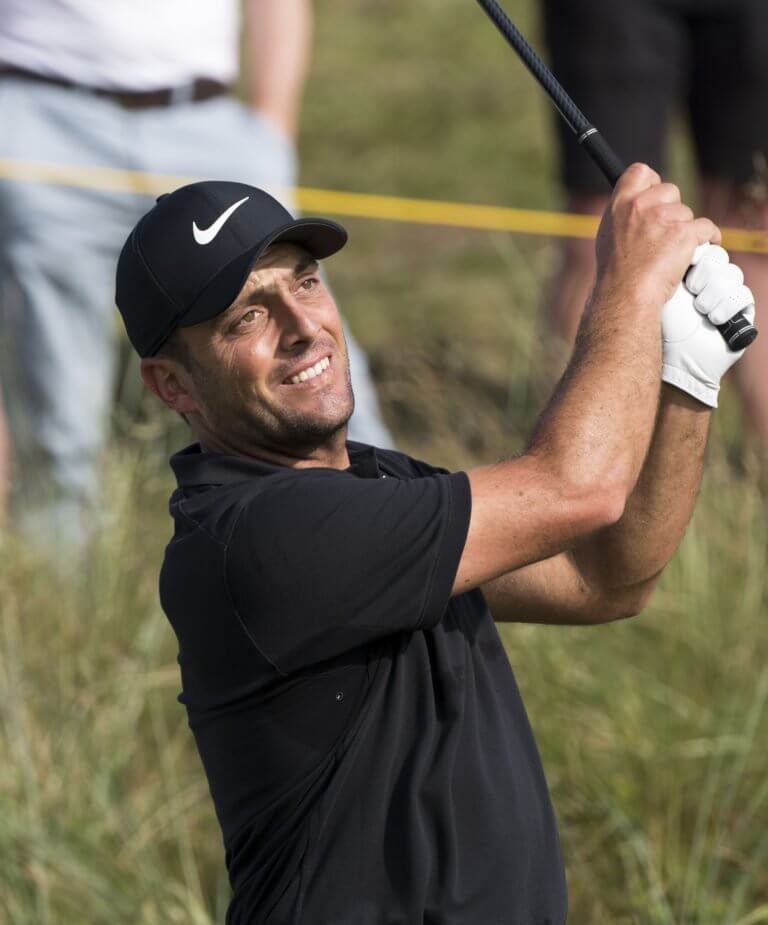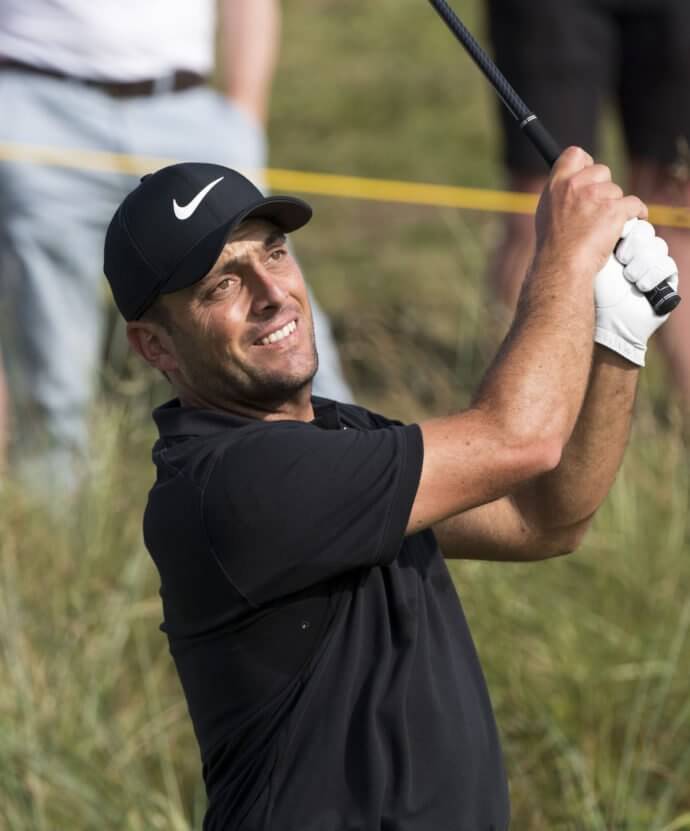 Xander Schauffele (+2,200) – Schauffele's T-3 finish at the U.S. Open was his fifth top-six in the 10 majors he has entered since turning professional and third podium finish in his last five starts. That run started with his runner-up finish at Carnoustie last year, and that quality play continued in 2019 with a WGC title and second victory at the Tournament of Champions.
His rapid rise since the first-round 66 at the 2017 U.S. Open has put him back in line with the best of the young U.S. golfers on the PGA Tour, alongside Jordan Spieth, Justin Thomas, and others, and after a few near-misses, it is possible Portrush could be where Schauffele has his breakthrough.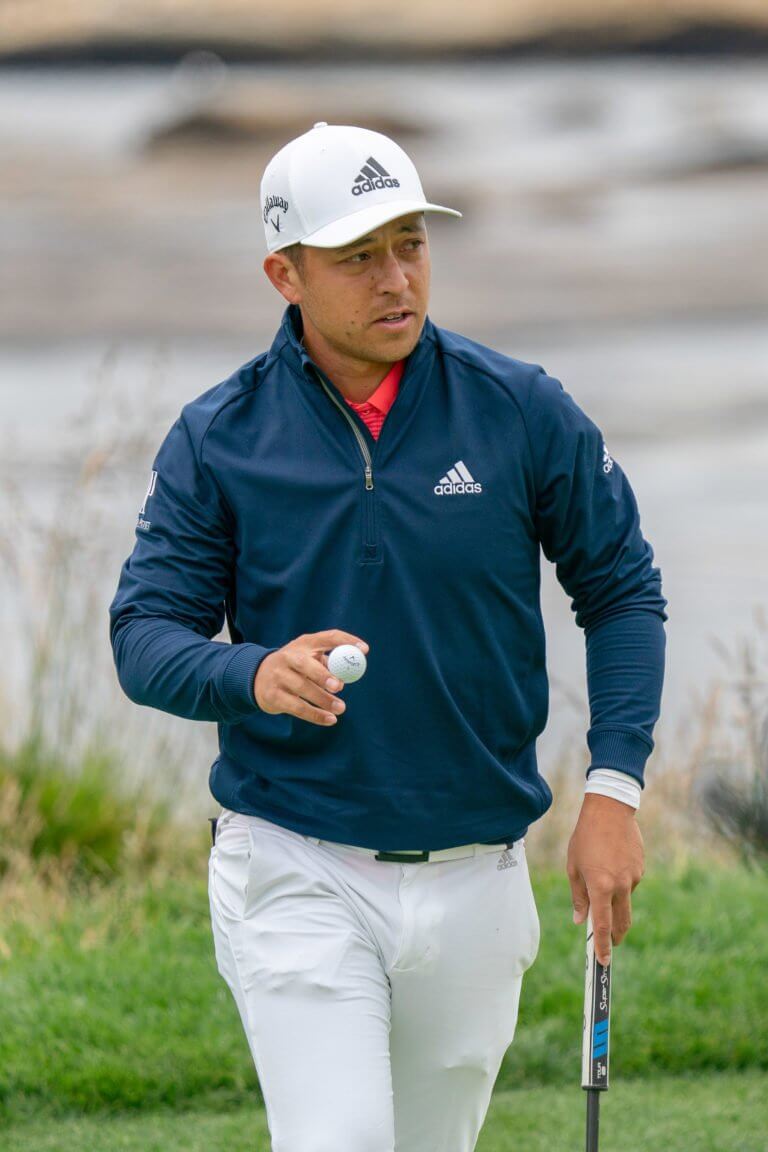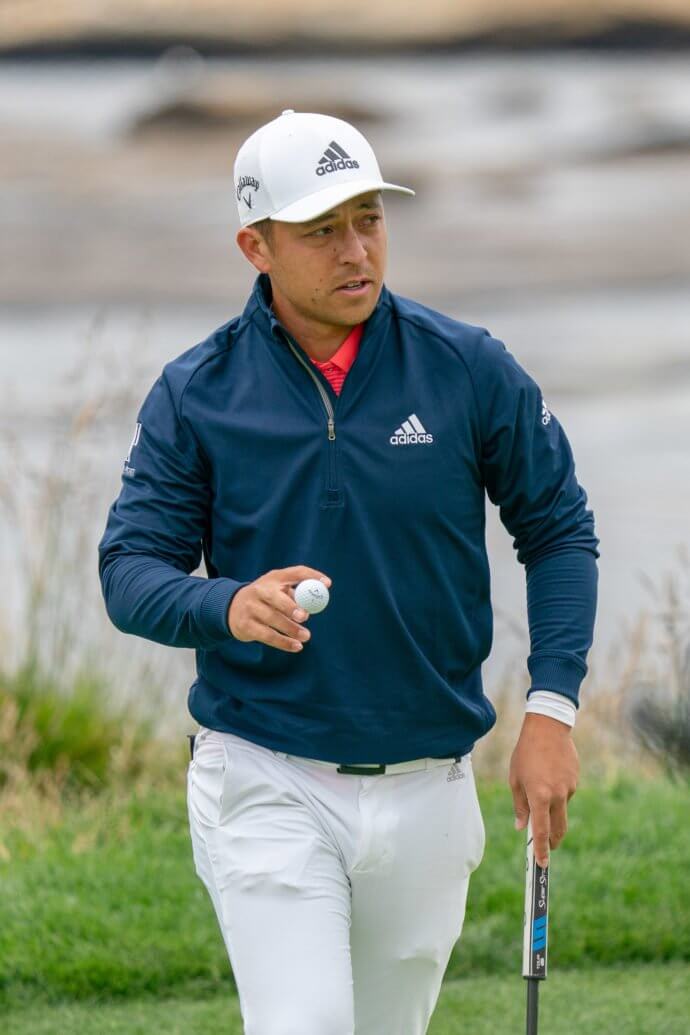 Bernd Wiesberger (+6,500) – Unknown in the U.S., the Austrian has turned plenty of heads on the European Tour with a scintillating run since late May that has seen him take the top spot on the Order of Merit. Weisberger has two victories and a runner-up finish in his last six starts and captured the Scottish Open title last weekend in a playoff over Benjamin Hebert.
How Weisberger deals with his new-found success at a major will be something to watch – he has missed the cut in 10 of his previous 20 appearancess, and his lone start this year resulted in a 76th-place finish at the U.S. Open. Weisberger's best finish at a major was a T-15 at the 2014 PGA Championship in which he started the final round one shot back of McIlroy, and he has not fared better than T-64 in five British Open appearances.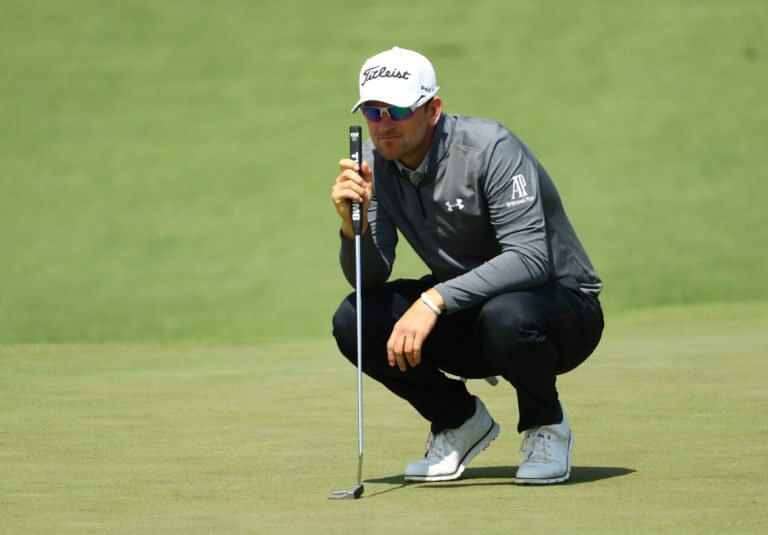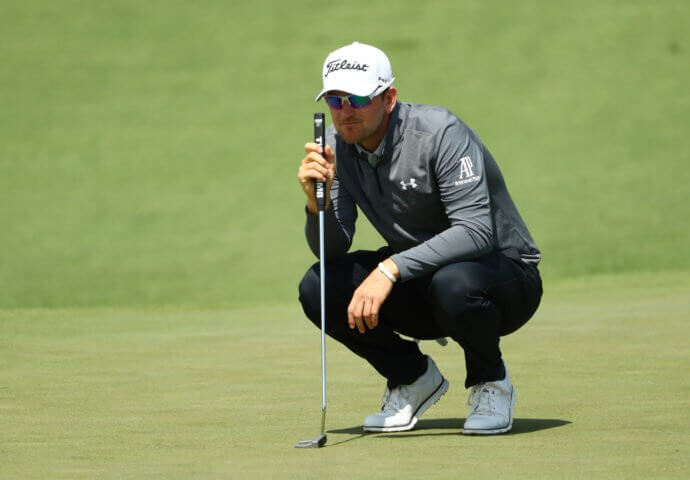 Adam Scott (+2,800) – The Aussie may be winless since the 2016 WGC, but the 2013 Masters champion enters Portrush on a fine run of form that includes a T-8 at the PGA Championship and T-7 at the U.S. Open. Sandwiched between those results was a runner-up finish at The Memorial.
Scott has five top-10 finishes at the Open Championship, but none since a T-10 in 2015 that marked the end of a four-year run in the top 10 at the British Open. He is still famously remembered for his collapse at Lytham in 2012, entering the final round with a four-shot lead squandering that margin with four holes to play as he bogeyed 15 through 18 and lost by one stroke to Ernie Els.