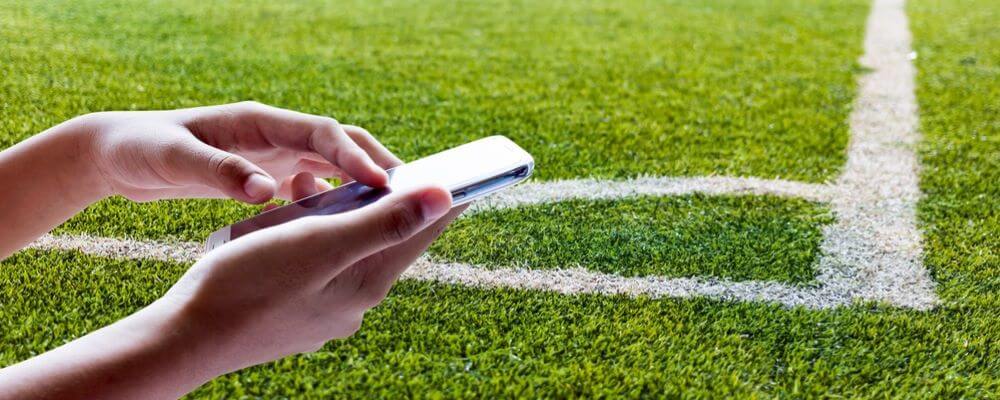 Sports betting in the US is booming right now. Postseason play in the MLB, NBA, and NHL is helping to supplement betting on football at the college level and in the NFL. As more and more states offer legal sports betting within their borders, the companies running those operations are booming as well.
This situation has attracted quite a bit of attention on Wall Street. A recent market estimate from Goldman Sachs proves the point. Current estimates for the future value of the entire sports betting market are $28 billion. The iGaming portion for online betting is $9.5 billion.
If these numbers hold true, the stock price of US sportsbooks is likely to dramatically increase in the coming months and years. A few of the biggest players include:
 DraftKings
 FanDuel
 BetMGM
 Penn National Gaming via Barstool Sports
Each of these four companies continues to form strategic business partnerships to strengthen their position in the marketplace. The strong push towards mobile betting through a sportsbook app has also become a driving force for these four market leaders.
Roundhill Investments offers its own Sports Betting & iGaming ETF known as BETZ. This is the first, and currently only, ETF that focuses solely on the sports betting industry. To date, the fund has accumulated almost $125 million in assets according to Zacks Equity Research.
This figure is rather impressive when you consider that this ETF was first launched in June. This reflects an increase of 33 percent in total equity. DraftKings and Penn National Gaming are two of the fund's largest holdings.
To date, 18 states have approved legal sports betting in one form or another within their borders. States such as New Jersey, Pennsylvania, and Mississippi have been up and running since 2018. This is when the US Supreme Court ruled in favor of state rights to govern this issue.
Given the highly positive legislative climate for sports betting as a source of added tax revenue, as many as half the states in the US will offer legal betting on sports by the end of 2021. The four companies mentioned above have all been taking an aggressive approach to capitalizing on this growth opportunity.
Major sports leagues such as the NFL were once vehemently opposed to legal sports betting in the US. To the point where they sided with the federal government against New Jersey in that landmark Supreme Court case.
That stance has dramatically changed since that decision was handed down. This year, the NFL owners approved a provision that allows individual team sponsorships with sports betting companies. This is also the case with MLB, NBA, and NHL teams.
Increasing the rate of exposure among this key demographic is also driving the market growth. The rate of downloads for sports betting apps is strongest among males 21 to 35. This is also why the iGaming sector for online sports betting has the highest rate of growth.
With investors bullish on sports betting stocks, this strong growth trend is likely to continue in both the short and long term.