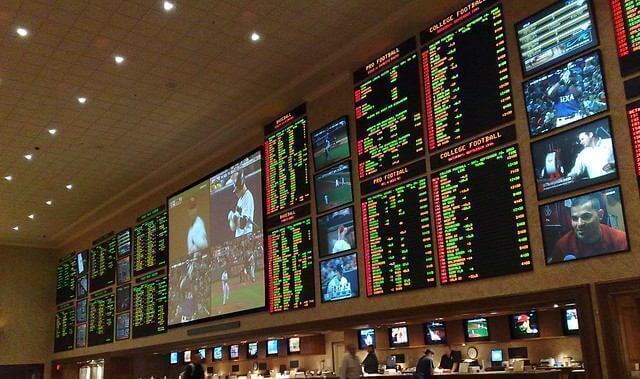 The first March sports betting numbers are starting to roll in, with Indiana among that group. The Hoosier State saw a major bounce back, and basketball helped lead the way.
The Indiana Gaming Commission has released the March sports betting numbers, and they were as impressive as expected. February was a disappointing month for the state and the industry, but March is traditionally a big month for the industry.
The total sports betting handle for the month of March was $476.8 million, and this was an increase of 16.5 percent from the February total. Not only was there month-over-month growth, but this was also a 50% jump from the March 2021 total.
Bettors in the state of Indiana have a number of retail options to choose from, but most of the action continues to come from mobile sportsbooks. The Indiana online sports betting handle was $446.7 million for the month of March, and that number was also a huge jump from the previous month.
Sportsbooks not only saw more action in March, but some favorable basketball results allowed them to make some money. The total sports betting revenue was $32.3 million in March 2022, and that total was just $26.4 million in March 2021.
The state of Indiana received $3.1 million in tax revenue from this industry last month. Indiana sportsbooks have now seen more than $1 billion in total sports betting handle through the first three months of the year.
Jump to
March Madness Leads the Way
As expected, basketball was the most popular sport to wager on in the month of March in Indiana. Basketball is the most popular sport in the state, and a number of in-state teams were competing in the 2022 NCAA Tournament.
The total betting handle for basketball was $274 million for the month of March, and that was easily the most popular sport to wager on. Parlay betting accounted for $121 million in wagers, and "other" sports were right around $76 million.
Indiana does not have a rule in place that prohibits betting on in-state college basketball teams, and that allowed sportsbooks to feature the Boilermakers, Hoosiers, and Fighting Irish.
DraftKings, FanDuel Leading the Way
Even though there are plenty of sports betting options in the state of Indiana, DraftKings and FanDuel continue to lead the way. Those two sportsbooks combined for right around $290 million in handle in March; it was DraftKings that held on to the top spot.
BetMGM and Caesars Sportsbook are in third and fourth place for the month of February, and they have consistently been in that position. Ameristar East Chicago and Blue Chip Casino are the two retail locations that post the highest handle.
SBK Sportsbook was the latest online sports betting option in Indiana, but it won't be the last. There are five more sportsbooks set to launch soon, and those could actually launch at some point in April.
Here are the five sportsbooks that should be available within the next few months: