Hatton: AJ won't crumble on American debut
Commercial Content | 21+ | T&Cs Apply
Anthony Joshua puts his world heavyweight titles on the line against Andy Ruiz Jr at Madison Square Garden, New York, on Saturday. His US debut marks the next stage of the WBA, WBO and IBF champion's development. Winning over the American market is a big step in anyone's career.
Talk about British boxers conquering America and thoughts go instantly to Ricky Hatton. When he boxed Floyd Mayweather in 2007, 30,000 British fans made their way to Las Vegas to cheer him on, the majority watching the fight in bars up and down the Strip.
But such a following brings pressure. Hatton was always anxious to put on a show for his fans who had paid out to cross the Atlantic and placed their bets using the Unibet bonus code. Is there a risk that Joshua might struggle to live up to the expectation?
"AJ will be able to cope with it well," Hatton told US Bookies. "He has had expectation on his shoulders from day one, turning pro after he won the Olympic gold. His debut was on a big stage, so he has always had that pressure. He's a seasoned campaigner now. It depends on the individual. He just exudes confidence, when he finishes his opponents, he always has a cheeky grin on his face.
"I boxed at the Garden when I was only 18, on the Naseem Hamed-Kevin Kelley bill (in 1997). I didn't have nerves, because I had confidence in my ability. AJ, with everything he has achieved in boxing up until now, I can't see him being one to crumble on his American debut, he will thrive on it.
"It can't be as nervy an occasion as boxing at Wembley Stadium in front of 90,000 people. The only thing he might be nervous about is trying to impress the American audience, putting on a performance after Deontay Wilder and Tyson Fury had such a remarkable fight. With them having got in on in December, while Anthony had a fight fall through, he probably feels under some pressure to make a statement. He won't want to be left in the wilderness."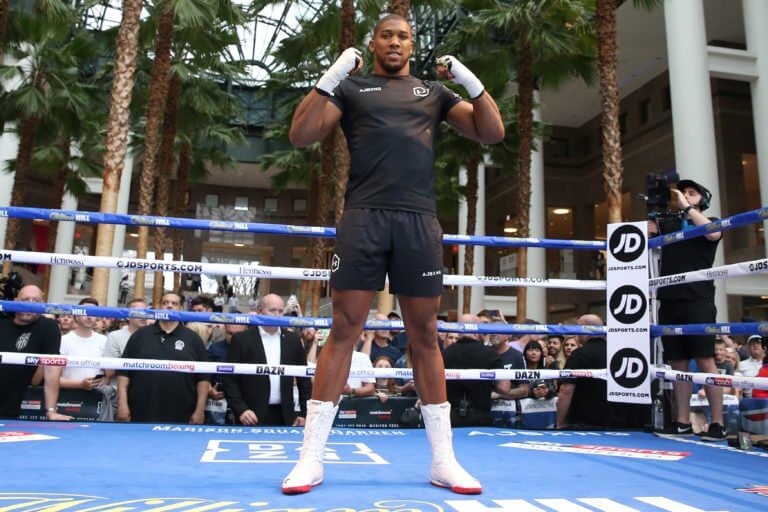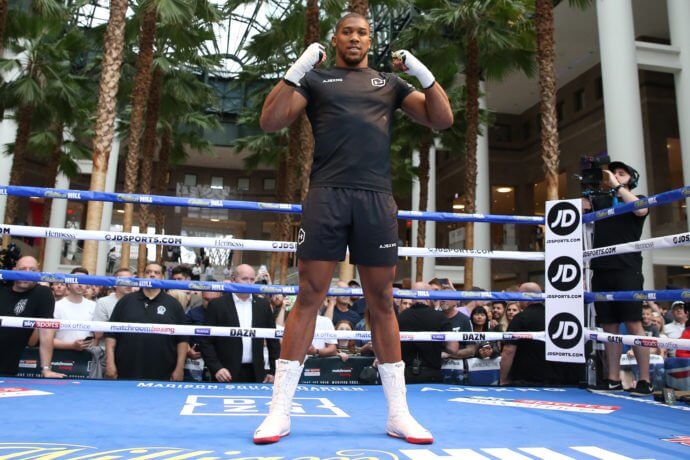 Ruiz took the fight at only a few weeks' notice after the original opponent, Jarrell Miller, failed three drugs test and he has been widely written off by many fans and bookmakers, even by fantasy sports provider, FanDuel Sportsbook.
"So many people are saying to me it is just a routine titles defence, but that's a bit harsh," Hatton said. "Ruiz is a dangerous challenger and I think it is a very good defence for Anthony. But he'll want to prove himself to the doubters.
"We know Ruiz is a good fighter, but to Joe Public, if it's not Wilder, or Fury or Dillian Whyte, they don't know him. It's a much tougher fight than people will make out. He is on a bit of a hiding to nothing.
"The change of opponent won't phase him. It's happened to us all and anyone who boxed at such a high level as AJ will adapt. When you fight in the amateurs, you just turn up and fight. When I used to box in internationals, you knew you were fighting a Russian and that was all you knew. He's had to deal with that at an Olympics, a World Championships, European Championships, throughout his career. He's a versatile fighter, he will adapt."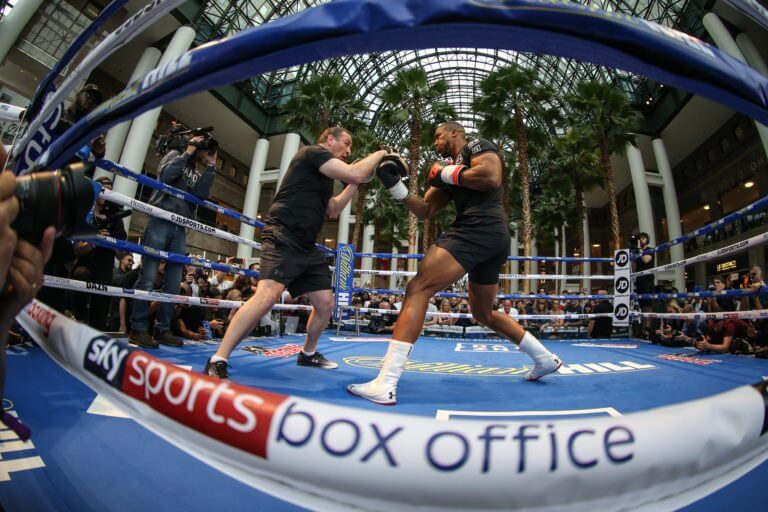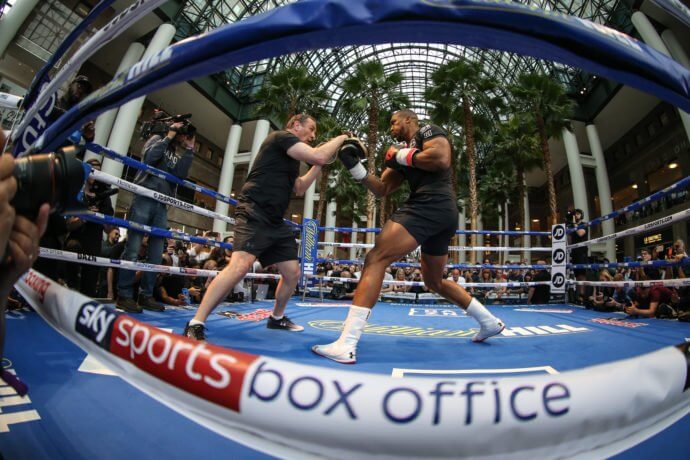 Wilder took just 137 seconds to knock out Dominic Breazeale last month, an opponent that Joshua took seven rounds to subdue when they met in 2016. Hatton believes Joshua will not be rushed.
"He is such a laid back character, I don't think he cares about doing it quicker than Wilder," Hatton said. "You can't look at your rivals and try and beat their win. Things always goes tits up when you try and do that. Robert McCracken (Joshua's trainer) will tell him he mustn't try and beat Wilder, because Ruiz is a sight better than Breazeale. He needs to go out and do his job and hope that the fights with Wilder and Fury will come.
"In the heavyweight division, one punch can change things, so he has to just think about who is in front of him. I think he will look good, I think he will take Ruiz out. We'll all be shocked if he doesn't win.
"I believe he will win in around round eight. He will savour the atmosphere, he will jab and move for a few rounds and Ruiz will give it a go. But by the halfway stage, I see AJ putting his feet down, getting through with heavier punches and then getting Ruiz out of there."