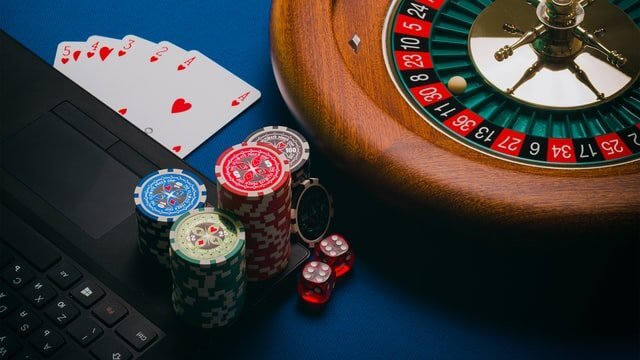 The hottest trend in today's gaming industry is the growth of the online segment. On a global basis, more and more online casino sites in regulated markets are popping up to meet player demand.
The top gaming content development companies have increased their monthly production of new games. Video slots remain the most popular offering. However, output has also increased for Live Casino table games and fixed-odds games of chance such as Keno and Bingo.
The US gaming industry is following suit at an even quicker pace. More and more land-based casinos have expanded into real money online gambling sites. More and more states are opening their borders to legal sports betting in some form.
It has been estimated by industry experts that more than 60 percent of the US population will have access to legal sports betting by 2022. The majority of the bets placed will be online through US mobile sportsbook apps.
Hard Rock International is no stranger to the casino business. It currently owns and operates retail venues on a global scale. US land-based casinos cover gambling hot spots such as Atlantic City, Biloxi, South Florida and Lake Tahoe.
Expansion north of the border is coming soon with Hard Rock Casino Ottawa.
Find more online casinos in your state
The company is looking to expand its online gaming presence as well. It has recently launched Hard Rock Digital as the company's online gaming arm. It also announced that it has recruited some top industry talent to head up this new division:
Rafi Ashkenazi has been named Hard Rock's Digital Executive Managing Director and Executive Chair. He was formally the CEO of the Stars Group.
Marlon Goldstein will assume the role of Executive Managing Director and CEO. He was formally an executive with the Stars Group.
Matt Primeaux will serve as Executive Managing Director and President. He was formally the president of FOX Bet.
All three gentlemen bring some lofty credentials to their new role with Hard Rock as industry heavyweights. They will report directly to an independent Board of Directors for the company.
That Board's chair will be Jim Allen according to a press release. He is also the chair of Hard Rock International.
Also included in the recent company release was an overview of the company's plans for the new digital venture. The stated vision is to "enhance the customer experience across the company's online gambling offerings."
Mr. Allen added that Hard Rock Digital will also pursue "strategic branding and distribution opportunities both in the US and across the globe."
Hard Rock and its strategic partner Seminole Gaming have access to an extensive database with over 130 million customers. The customer base is directly related to almost 250 land-based retail venues located in 76 different countries.
This can be used to optimize delivery of both online casino gambling and sports betting apps.
Mr. Goldstein went on to add that Hard Rock "is consistently at the forefront of innovation and vision in the gaming industry." He also stated that "its casinos, hospitality, and entertainment venues are iconic worldwide."