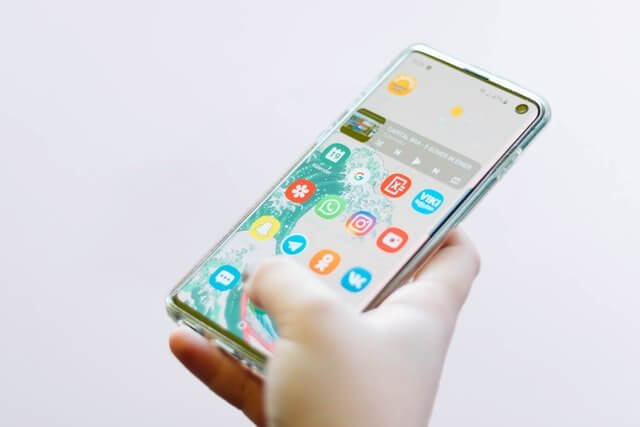 The majority of the bets placed in Super Bowl LV by US bettors were through a mobile sportsbook app. Moving forward, a recent change in policy at Google will further enhance the entire experience by offering those types of sports betting apps through its Google Play Store.
Towards the end of January, Google pushed forward a change in corporate policy to open the door to gambling apps in general. Starting March 1, the company will start allowing gambling apps to be downloaded on its Google Play Store.
When in place, the new policy adds the US to existing markets such as the UK. All told, access to gambling apps through the Google Play Store will be available in 19 different countries. You'll be able to find platforms such as Zensports app and Sky Ute.
The actual change can be found in Google's Developer Program Policy guide. A company statement on the matter added:
"We allow real-money gambling apps, ads related to real money gambling and daily fantasy sports apps that meet certain requirements."
All the specific terms for developers looking to take advantage of this change in the US market can be found in the company policy update.
This change applies to online casino apps, lotteries and sportsbook apps originating in the US.
DraftKings has grown into one of the biggest US sportsbooks after achieving amazing success as a Daily Sports Fantasy site. The company was quick to comment on the change as follows in a recent press statement:
"As sports betting and iGaming continues to expand across the United States, we are excited that DraftKings Sportsbook and Casino apps will soon be available to download for Android users via Google Play."
The current system for downloading any US real money gambling app for Android users is tied to directly accessing that app on an operator's website. This includes online casinos, sportsbooks and poker sites.
The big drawback to this method is changing security settings on the mobile device. This can act as a deterrent for some users fearful of making these changes.
Read about sports betting in more states
By adding their apps to Google Play, operators and the gambling services they offer will become more mainstream to potential customers. This also provides another avenue to reach a much larger mobile consumer base.
This also closes the gap with iOS users. US gambling apps are already available for download on the App Store for Apple mobile devices.
The Google Play Store remains one of the biggest and most important app distribution platforms on a global scale. The change in policy is being viewed as a significant step forward in the US online gaming industry.
This is also a testament to the accelerated growth of online real money gambling in the US. States that previously offered casino gambling and sports betting in land-based venues are rewriting their gaming laws to expand into the online segment.
New states to market such as Tennessee and Virginia only offer legal sports betting online through a licensed and approved US sportsbook apps.
More and more states are taking up the matter of legal online gambling in their 2021 legislative sessions. Google's change in policy becomes a strong selling point for proponents of these expansion measures.