Fury needs to get nasty to win over the Vegas fans, says Hatton
Commercial Content | 21+ | T&Cs Apply
Tyson Fury will have to show some of his nastiness if he wants to win over the American crowd on his Las Vegas debut, according to Ricky Hatton.
Fury faces Tom Schwarz on Saturday night and Hatton will be in his corner for the fight, assisting Ben Davison, Fury's trainer, as he was when the former world heavyweight champion got off the floor twice to draw with Deontay Wilder for the WBC title in Los Angeles in December.
But he believes that Fury needs an exciting display to keep up his momentum after that thrilling fight, even if he fears his German opponent might be a bit negative.
"He could do with showing a bit more nastiness this time," Hatton told us-bookies.com. "In theory, Tyson is better with people coming at him, but you have got to adapt to different styles.
"With his performance against Wilder, he couldn't really have gained any more fans, it was such a spectacular display and I think there will be a lot of interest in him.
"But he must show a little bit more devil, cut the ring down and put it on Schwarz. I think he will do.
They don't want a 12-round stinker, he just needs to show a bit more spite to impress the Vegas fans. I think he will do that."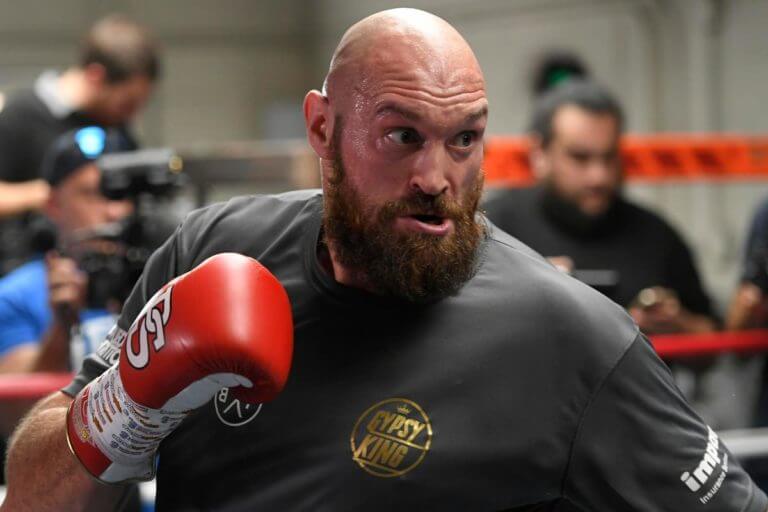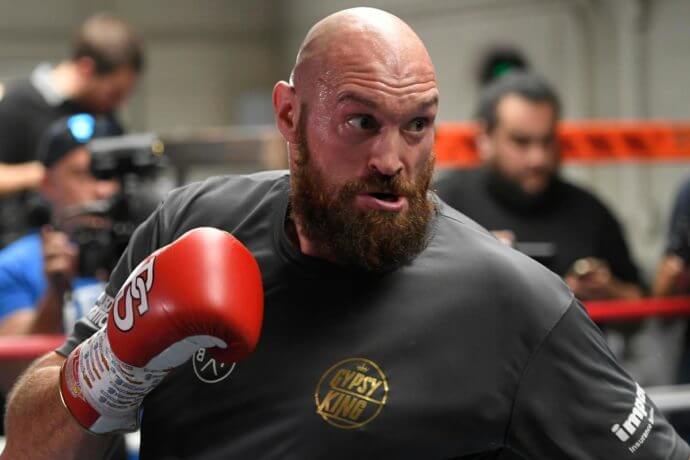 Saturday's fight will be at the MGM Grand, where you can use your BetMGM bonus code, and where Hatton topped the bill three times, including his fights against Floyd Mayweather and Manny Pacquiao. In total he boxed five times in Vegas and Fury, who began his training camp at Hatton's gym near Manchester, has been picking Hatton's brain about how best to prepare.
"He asked me the length of time I went over for my Vegas fights," Hatton said. "For the first one, I went over ten days before, but I felt it wasn't enough. For the Pacquiao fight I went over for eight weeks and felt it was too long. So I said bang in the middle, about four to five weeks should be perfect.
"It's a little bit at altitude, the air is very dry and you are expected to perform in that. I told him to stay out of the casinos because originally I stayed at Caesars Palace for about two weeks and my nose set like concrete from all the air conditioning.
"So he has got an apartment and instead of air conditioning he has bought a load of fans. It makes me feel proud when the lineal heavyweight champion of the world is asking me my opinion. He's taken the advice and Ben Davison tells me things are going very well.
"I am so glad he got the opportunity to box in Las Vegas because it would have been a shame to have gone his whole career and not seen his name up in lights on the Las Vegas Strip, where all the greats have performed.
"When you first see your name up in lights and on those billboards as you come in from the airport, the feeling is unbelievable. I'm sure that's the same for Tyson. I think he is relishing it."
There was widespread disappointment when the little-known Schwarz was announced as Fury's opponent, but Hatton believes that any criticism is unfair.
"After nearly three years out, he had two little comeback fights and then went straight in with Wilder, so he is probably entitled to more of a stepping stone fight," Hatton said.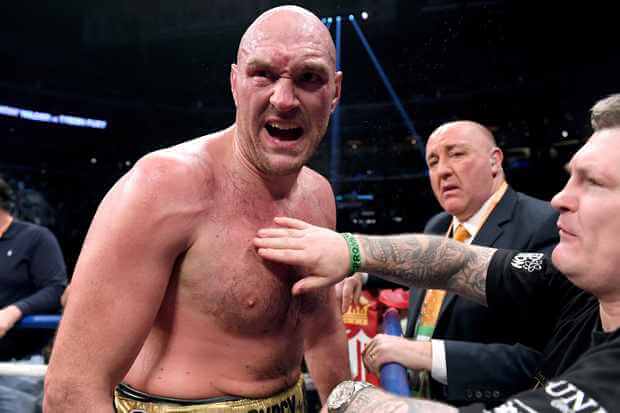 "I'm very proud of Tyson. There was part of me that thought they needed to get the Wilder fight while Tyson was on the straight and narrow, because he has had his problems in the past, but he seems like a totally changed man.
"I thought they needed to get the fight because, sooner or later, he might go back to his old ways. But he hasn't, he has been the total opposite. He is constantly on the straight and narrow now.
"Losing all that weight takes a lot out of your body. So to get up off the floor, as he did against Wilder, and carry on takes some doing. It's Superman stuff.
"It's a shame he didn't get the result, with what he had got up to outside the ring, losing the weight and having had so few rounds over such a long time, it would have been one of the greatest comebacks of all time."
Hatton believes that Fury will make a good impression in Vegas and expects him to stop Schwarz.
"Stylewise, it might not be an odd choice of opponent but Tyson is a lot more versatile than people think," Hatton said. "When he spars in the gym, he usually spars off the backfoot, he's southpaw, he's orthodox, he switching, he's messing about, he's talking to them, he can be a nightmare.
"But when he wants to be, he can really put it on an opponent. "He can get really nasty and can absolutely destroy his sparring partners.
"He doesn't need me to tell him he needs to put a show on. He should still be able to hunt this guy down and knock him out in the middle rounds."
Find out how you can bet on boxing matches in our how to be on sports guide.