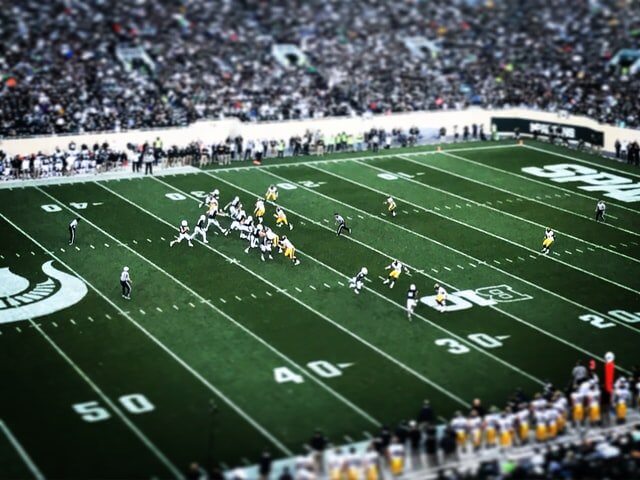 Fubo TV has already made a name for itself in the network television industry. Based in NY State, this television streaming service primarily focuses on broadcasting live sports and sporting events. The company's primary sphere of influence covers all of North America.
Fubo Gaming is now trying to break into the legal US sports betting industry with its own mobile sportsbook app. Kicking off the month of September with a bang, the Fubo Sportsbook app has gone live as a Iowa online sportsbook.
While Fubo TV calls NY its home, Fubo Gaming is actually based in Chicago. Maybe that is the reason for a Midwest debut. The Iowa Racing and Gaming Commission (IRGC) issued a license to Fubo Gaming. This is now the 19th legal sports betting operator in the Hawkeye State.
Fubo has partnered with Casino Queen to launch its online sportsbook in the state. Company president Scott Butera issued the following statement:
"As we enter the mobile sports betting market, we couldn't be more excited to kick off this journey in Iowa. We thank the IRGC and Casino Queen for being the perfect partner in helping us cross the goal line and bring this sportsbook to the passionate sports fans of Iowa."
Read about sports betting in more states
Fubo Gaming has vowed to take a whole new approach to legal sports betting in the US market. The company has been described its betting product as follows:
"Fubo Gaming brings together fubo TV's leading sports-first live TV streaming platform with the Fubo Sportsbook to create an omni-scree ecosystem in which wagering information automatically sync with users' interest and real-time viewing."
This is similar to existing collaborations between media properties and sportsbook operators. However, Fubo Gaming has created an in-house partnership that can fully harness the power of this type of strategic partnership.
With Iowa as the perfect test market, this concept has the ability to rapidly expand. Live streaming sports coupled with legal sports betting is the prefect combination. This gives passionate sports fans the ability to boost the excitement of the action on the field, court or ice.
Fubo Gaming describes its product as "a unique, hyper-personalized sports entertainment and wagering experience." The ability to track a consumer's viewing preferences and real-time viewing habits creates an individual sports betting blueprint.
This blueprint can then be used to enhance and personalize the entire online sports betting experience.
As company president, Butera went on to add:
"We believe Fubo Sportsbook will provide an elevated sports entertainment experience that will bring increased interaction and engagement between sports viewing and betting. We are working with regulators in additional markets as we aim to truly innovate the gaming space."
Iowa first launched legal sports betting in 2019. Most of this market's recent growth can be attributed to mobile betting. The state changed its stance on in-person registration for mobile gaming in January of this year. In-state players could then register anywhere within Iowa's borders.
Prior to that change, only 66.5% of the monthly betting handle came from mobile wagers. That rate has jumped to 86% in 2021. Year-to-date through July, Iowa's total sports betting handle has reached $887.9 million.