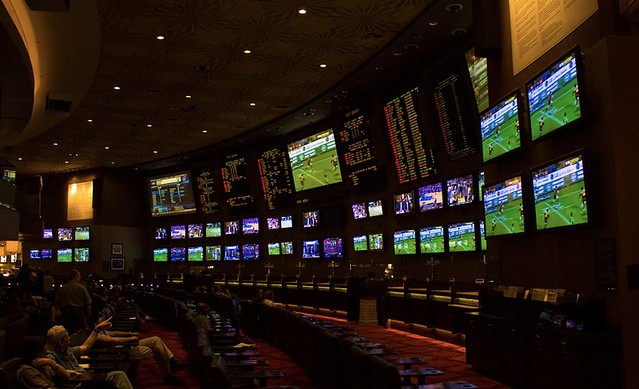 Earlier this month, Florida became the most populous state to offer legal sports betting, doing so under a cloud of controversy and scrutiny. Florida Governor Ron DeSantis has been a big proponent of legal sports betting, but he needed to come to an agreement with the Seminole Tribe.
DeSantis and the Seminole Tribe agreed to a new gaming compact earlier this year that allowed for statewide sports betting. U.S. Department of Interior has improved the gaming compact, giving the green light to launch.
There have been a number of lawsuits filed since this occurred, and the Seminole Tribe was just dealt a crushing blow in court. Federal judge Dabney Friedrich just decided that this new compact violated the Indian Gaming Regulatory Act.
The opinion from the judge also included;
"Because the most recent compact is no longer in effect, continuing to offer online sports betting would violate federal law." Online sports betting is now completely shut down in Florida, and it's unclear if and when this will become a legal option again.
Jump to
Hard Rock Sportsbook Came With Little Warning
The Hard Rock Sportsbook app launched on November 1, but it did so without little warning to Florida residents. A simple post on social media announced the launch, causing sports bettors to flock to the site.
There were a handful of promotions available for the launch at the beginning of November, but there has not been a report on handle or revenue up to this point. The Hard Rock Sportsbook is live in other markets, with the same betting odds and lines used in Florida.
All of the servers that run the online app are on tribal land. But the problem is that sports betting was available statewide on the new app. This was always the source of controversy and ultimately led to the decision by the judge to shut the operation down.
New Compact Needed
Judge Friedrich didn't completely shut down the idea of sports betting in Florida. He said that a new gaming compact is a must. In his decision, Friedrich said;
"The State and the Tribe may agree to a new compact … that allows online gaming solely on Indian lands."
It was not an easy process getting this initial gaming compact signed, and it could be another long process before a new deal is in place. Governor Ron DeSantis had to work long and hard to get the Seminole Tribe to agree to a deal, and this deal gave the Seminoles a pretty good deal.
Five different pari-mutuel facilities in Florida recently reached an agreement with the Seminole Tribe, and it's unclear what this decision means for them. Sports betting is not legal in these locations until a new agreement.