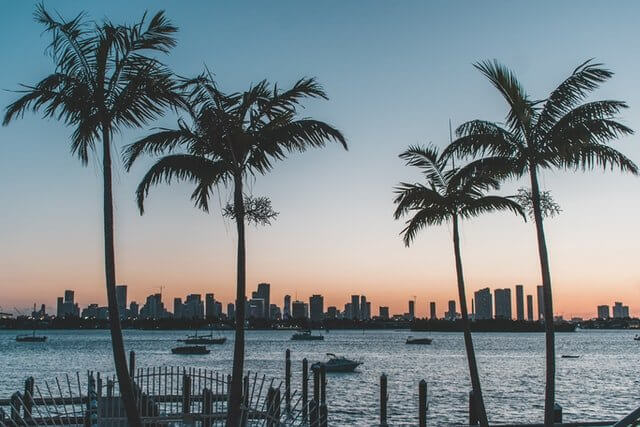 Legal sports betting is now live in the state of Florida, but the launch did not come with any notice or fanfare. The Hard Rock Sportsbook app is now live and available for download, and wagers were already placed as of November 2021.
The launch of the Hard Rock Sportsbook is the culmination of a battle and discussion that has been going on for years. Now that Florida has sports betting, it becomes the most populous state in the US with this type of gaming available.
The Hard Rock Sportsbook is a product of Hard Rock Gaming and this is now the third state to see this option. The Hard Rock Sportsbook was first available in New Jersey in January 2019 and then in Iowa in that same year.
Remote registration is available for the Hard Rock Sportsbook and there is a welcome bonus that is automatically activated for new customers. Hard Rock is offering new customers a $100 risk-free bet on the first wager that they make.
Most states that launch sports betting have a massive celebration on the first day that bets are accepted, but that wasn't the case in Florida. There were no warning signs given by the Hard Rock Sportsbook, but it didn't take long for the word to spread.
Seminole Tribe Controls Gaming
The Seminole Tribe in Florida was able to negotiate a new gaming compact with Governor Ron DeSantis to authorize legal sports betting. Seminole leaders were initially hesitant to legalize sports betting, but eventually warmed up to the idea.
The entire gaming scene in Florida is controlled by this tribe, and the Seminoles have a monopoly over sports betting as well. There are no plans at this time for Florida to launch any other sportsbook brands, and the lack of competition could ultimately hurt the growth a bit.
There are some rules and stipulations that require the Seminole Tribe to allow other sportsbooks to apply for the right to use an online skin, but it's unclear when that will happen. At this time all of the Florida sports betting must be done through the Hard Rock Sportsbook app or at the Hard Rock Sportsbook.
Legal Battles Coming
There have already been several lawsuits filed in an attempt to stop the launch of the Hard Rock Sportsbook, but those efforts ultimately failed. That doesn't mean that the lawsuits are going to stop pouring in, and there is a chance that these legal battles could be lengthy.
Other online sportsbook operators are trying to pass a petition that would allow the topic of sports betting to be placed on the ballot. This would give voters a chance to legalize this industry and would remove the monopoly from the Seminole Tribe.
Others that are opposed to the Hard Rock Sportsbook argue that sports betting goes against state laws that protect against gaming expansion. The Seminole Tribe plans to continue offering legal sports betting until they are ordered to stop by the judicial system.
Florida Sports Betting
If you are in Florida and new to sports betting, make sure to check the below articles to get up to speed on how to bet now that it's legal.