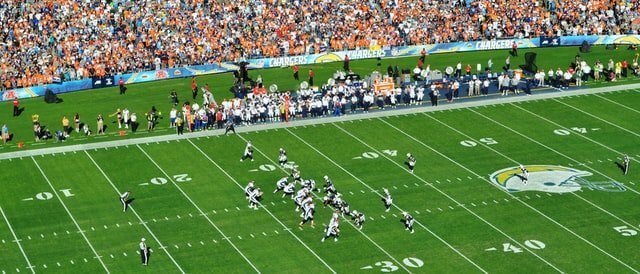 The big buzz in the global sports betting industry has been the accelerated growth of the legal US market since 2018. More than a few international players have made a strong push to make some serious inroads into the US over the past three years.
Nonetheless, the global sports betting market is expected to expand to more than $125 billion by the year 2027. This figure is based on data generated by industry research firms. The growth rate from 2020 to 2027 would then be 11.5% annually.
This kind of growth creates an excellent opportunity for expansion by more than a few global players. One name quickly rising to the top of that list is FansUnite Entertainment Inc.
This international sports and entertainment corporation continues to focus on developing the proper technology and software solutions geared towards the regulated sports betting industry. The company's main point of difference is its own proprietary approach that does not necessarily rely on strategic partners for expansion.
This approach has also led to a unique, one-of-a-kind comprehensive iGaming platform. This includes betting products for fixed sports betting odds and pari-mutuel betting odds for horse racing. Part of the package offers solutions for in-stream betting, live betting and casino-style slots, and table games.
FansUnite is also working on the development of a cryptocurrency wallet as the means to gamble. The company has even moved into the realm of creating its own digital gaming content.
One driving force is the commitment to developing gaming products that are geared towards the next generation of online sports and casino bettors.
FansUnite has already made an impact in both the European and Latin American regulated market. It offers B2C brands as well as B2B technology in several regulated gaming jurisdictions.
The company holds gaming licenses in Malta and Curacao. It has also partnered with GameCo LLC. This Las Vegas-based betting company could open the door to the legal US online sports betting and iGaming industry.
While global in scale, FansUnite is also paying close attention to the upside potential in the North American sports betting industry. Industry figures put the US market at $6 billion by 2023. It has also been estimated that if all 50 states offered legal sports betting, the industry could expand to $19 billion a year in revenue.
Canada is another market with high upside potential. Recent legislation to allow single-game sports betting is driving expectations.
FansUnite's current plans for expansion are focused on getting multiple licenses in the regulated UK gaming market. This remains one of the biggest and most profitable gambling markets in the world.
The company's four biggest gaming products offered are:
McBookie Sportsbook focusing on the Scottish market.
VamosGG as an eSports betting and casino site in Brazil.
Askott Games covering Random Number Generation (RNG) casino games.
Chameleon creates a complete B2B white label iGaming solution or eSports.
FansUnite ended the first quarter of this year with $28.3 million in betting volume through its McBookie sportsbook. This represents a 136% increase against Q1 in 2020. The Canadian-based company has its corporate headquarters in Vancouver, British Columbia.