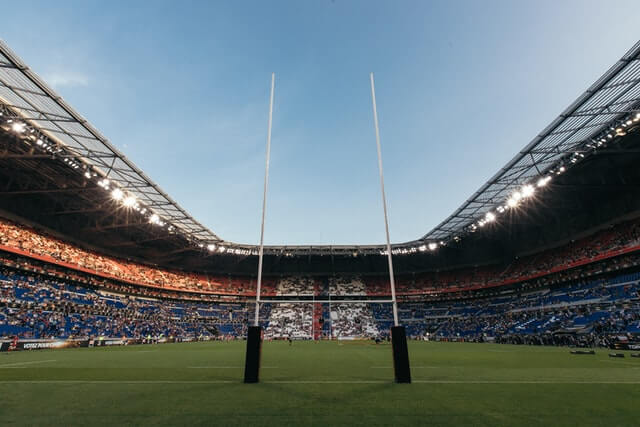 Super Bowl LVI will take place on February 13, and it will be the Los Angeles Rams "hosting" the Cincinnati Bengals. Teams aren't supposed to have home-field advantage for the Super Bowl, but this is now the second straight weekend that it has happened.
Cincinnati stunned the Kansas City Chiefs in the AFC Championship Game after trailing 21-3 in that game. The Bengals have been a massive surprise all season long, but they are a tough team to deal with.
Los Angeles was a popular Super Bowl betting pick all season long. The Rams knocked off the San Francisco 49ers in the NFC Championship Game, and they have the talent to win the championship.
The Los Angeles Rams are 4.5-point betting favorites over the Cincinnati Bengals in the Super Bowl.
Jump to
Bengals Wanting to Score
The Bengals have turned into an explosive offensive team, especially with Joe Burrow throwing the ball deep to wide receiver Ja'Marr Chase. That combination has been nearly unstoppable for opponents all season long, but the Rams have some talent in the secondary that can slow that down.
Running back Joe Mixon is also going to play a key role in this game as he was one of the top running backs in the league during the regular season. If Cincinnati is able to find some balance on offense, then they are going to cause some real issues for the Rams.
That defense was torched by the Chiefs in the first half of the AFC Championship Game, but they made some big plays late in the game.
Rams Solid on Defense
Aaron Donald and Von Miller lead a Los Angeles defense that can do some serious damage on that side of the football. The best way to stop Burrow is to get pressure on him, and that's exactly what the Rams will be looking to do.
Quarterback Matthew Stafford has been terrific for the Rams all season long, but this will be his biggest test of the season. Stafford must limit his turnovers and continue to find Cooper Kupp if he is going to lead the Rams to a title.
Los Angeles has a roster that is full of exciting talent on both sides of the ball, but now they must deliver on the game's biggest stage.
Bengals Battle With the Rams
This should be a terrific battle between two teams that are both desperate to win a championship. This entire NFL postseason has been full of close games, and that trend should continue in the Super Bowl.
The Rams have a clear advantage on the defensive side of the ball in this matchup, but the Bengals can really score. Cincinnati will hit on just enough big plays to keep this game interesting, but the Rams will find a way to win.
Take the 4.5-points as this game will be extremely close and will finish by a field goal or less on Sunday, February 13.