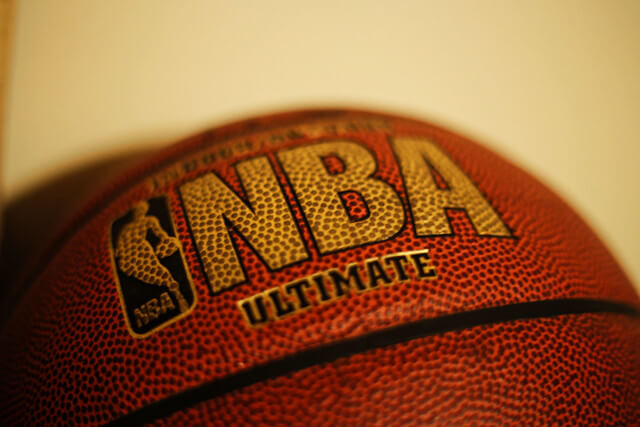 There have been a number of NBA teams that have exceeded expectations this year, but others have gone the opposite direction. Winning in the NBA isn't easy. Some teams just haven't been able to figure it out despite being expected to do so.
The NBA season is long, and there is a chance for every team to turn things around and start picking up wins after Christmas. Here is a look at three of the most disappointing teams so far in the 2021-22 NBA season.
Jump to
Are the Lakers Done?
The Los Angeles Lakers loaded up on veteran pieces this offseason in an attempt to make another run at an NBA Championship. Some of the NBA experts were questioning these moves, and it looks like those experts might have been right.
Los Angeles has gone 14-13 through the first 27 games. Which is way worse than the pre-season projections. The Lakers were a preseason favorite to win the NBA Championship, but they have looked lost at times.
LeBron James has missed time with an injury which has hurt, but the rest of the roster just hasn't performed. This could be the last chance for King James and company to win a title, but that might not be in the cards.
Knicks A One-Hit Wonder?
The New York Knicks brought some life back to New York last season as they made some noise in the NBA Playoffs. That raised expectations for the 2021-22 version of the team, but they just haven't lived up to those expectations at this point.
The Knicks are just 12-14 through the first 26 games, and they aren't even in a playoff position in the Eastern Conference. The East has seen a number of teams improve, and it's not going to be easy for the Knicks to even reach the postseason this year.
Head coach Tom Thibadeau is one of the best coaches in the league, but he will have to work some magic this season.
Celtics Just Can't Figure it Out
It has been a strange few seasons for the Boston Celtics, but the 2021-22 season has been the most disappointing up to this point. Ime Udoka has taken over as head coach in Boston, but it hasn't led to a major change for the team.
Boston has gone just 13-14 through its first 17 games, and they are currently in 10th place in the Eastern Conference. Most NBA experts would agree that the Celtics have one of the more talented teams in the East.
Injuries have affected the start for Boston, but they just aren't getting good enough play from some of the key veterans. There is still time for Boston to turn things around, but it's been a disappointing start for the Celtics.