Major Horse Tracks Post Record Summer Handles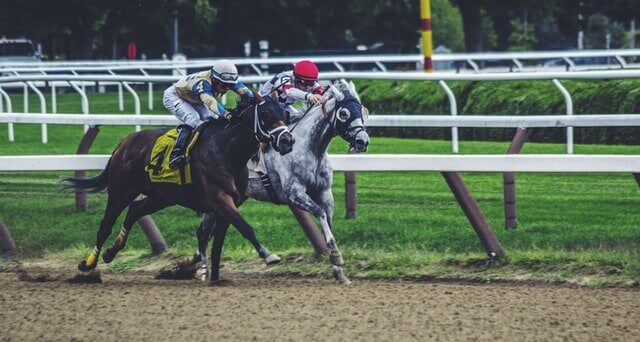 The horse racing industry has suffered a few black eyes in recent years. A Kentucky Derby winner was disqualified, horse fatalities at a prominent track made front-page news, and more recently one of the sport's top trainers has been embroiled in controversy over another Kentucky Derby winner.
The Sport of Kings has always persevered through hard times. More importantly, it has always appealed to sports bettors interested in also wagering on horse races.
Some recent numbers point to the current popularity of betting on horses. Del Mar Racetrack is one of the most popular horse racing venues on the West Coast. The opening day of this year's summer racing schedule drew 15,874 patrons. This led to a record handle of $21,339,643.
The track's handle for the first weekend of racing broke another record at $80.5 million. This reflects a 17% increase over opening day weekend in 2019.
Over on the East Coast, Saratoga Race Course in upstate New York is the place to be in late summer. This iconic track drew a crowd of 27,760 for the opening day of its summer racing season. Another record that fell was the betting handle that day at $21,935,534.
Over the first four days of live racing at Saratoga, the betting handle topped $90 million. Saturday alone generated more than $32 million for the 11-race card.
The annual Haskell Stakes at Monmouth Park in New Jersey is the first major graded stakes race of the summer season. This year's race on Saturday, July 17 was a big part of the $16.4 million handle. That day's race card drew 20,983 racing fans to the track.
Find more about online sports betting in different states
All of these impressive results point to the popularity of horse racing with bettors. Not just purists that only bet on horses but with avid sports bettors looking to expand their horizons.
One primary factor driving these attendance figures was the lack of crowds at live races in 2020. However, the betting handle is also being driven by easy access to multiple online betting sites.
It has never been easier to bet on horse racing with the proliferation of betting sites covering a wide range of states. The rapid expansion of legal sports betting in the US deserves a good deal of credit as well.
Easy access to both sports betting and horse betting has expanded the entire consumer base. The two activities basically go hand-in-hand with quite a bit of crossover driving the total money wagered.
The most encouraging aspect of this current situation for the horse racing industry is increased interest in live racing at the tracks themselves.
The majority of sports bets are placed online through mobile sportsbook apps. Yet, more and more states are expanding the retail aspect of legal sports betting.
Horse racing has always had a strong retail presence through live racing at the tracks along with off-track betting venues. The top tracks in the nation such as Del Mar, Saratoga, and Keeneland have created an environment that adds to the whole live racing experience.
Attendance at the races is driven by bettors. However, a day at the track can appeal to the entire family as an enjoyable social event.