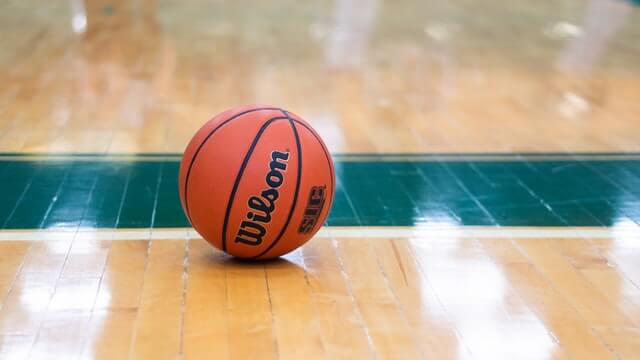 The biggest conferences in college basketball still have a week to go in the regular season, but some conference tournaments are set to begin this week. Even though most of the early tournaments feature mid-major programs, there will still be plenty of drama.
Bubbles could burst for teams by the end of the weekend as some leagues will have a champion that steals a bid. Other leagues hope that their best teams will make a run in conference tournament action that will punch a ticket to the "Big Dance."
Here are three of the best college basketball conference tournaments set to begin this week.
Jump to
Arch Madness Always a Hit
The Missouri Valley Conference Tournament is known as "Arch Madness" due to being played in St. Louis. This is always one of the year's best events, and it's a great way to kick off the action in March.
This league has also seen teams have plenty of success in the NCAA Tournament, most notably the Loyola Chicago Ramblers. Loyola is actually a four-seed in the tournament this year, but they will still be a team to look out for.
Drake is another program that has been on the bubble throughout the season, and they are the number three seed in the league. Northern Iowa is actually the top seed, but it feels like it would be an upset if they win the conference tournament.
West Coast Conference Begins
The West Coast Conference usually belongs to the Gonzaga Bulldogs, and they are the clear betting favorites to win this event this season. Gonzaga won't even play their first game in the WCC Tournament until next Monday, but the action will heat up this week.
Saint Mary's is another team to watch in the West Coast Conference tournament, and there are other solid teams as well. The Gaels just upset Gonzaga to wrap up the regular season, which could make the potential rematch a must-watch event.
This is the deepest that the WCC has been in years, and it should lead to an exciting conference tournament.
All Eyes on the OVC
The Ohio Valley Conference might be home to one of the teams set to go on a thrilling run throughout the NCAA Tournament. The Murray State Racers enter the conference tournament with a 28-2 record, and they just went a perfect 18-0 during the regular season.
Since Murray State has been such a dominant force in this league, you might think there won't be much drama in the OVC Tournament. That couldn't be further from the truth, as the Belmont Bruins and Morehead State Eagles are also talented.
Murray State will be in the NCAA Tournament, but this league could get two teams if Belmont or Morehead State is able to pull off an upset.