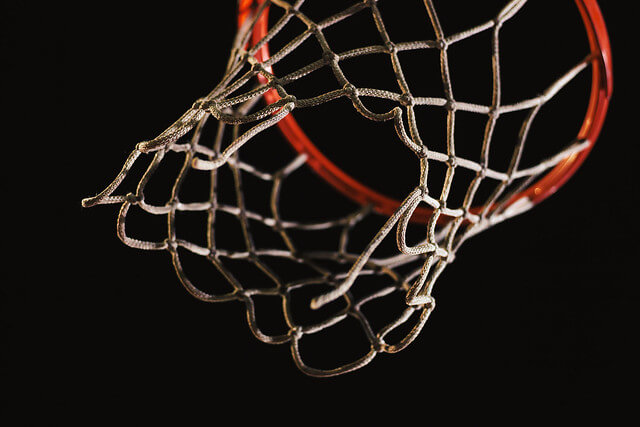 The start to the 2021 college basketball season has been tremendous, but the action will get even better soon. Most leagues traditionally didn't start play until after the New Year, but that is no longer the case.
There are some big conference games on the schedule this week, and the results of these matches will definitely affect the Top 25 rankings. Conference games aren't the only top matchups to watch, though, as some annual inter-conference matchups are on the schedule as well.
Jump to
Big Ten Conference is Loaded
The Big Ten Conference should be one of the best leagues in the country yet again, and there are some pretty big matchups on the schedule this week. Big Ten basketball officially begins on Friday, December 3, with four teams in action.
Illinois will host Rutgers in one of the two games, and the Fighting Illini were a preseason Top 10 team. Purdue hosts Iowa in another Big Ten showdown on Friday, and the Boilermakers look like one of the best teams in the country.
Northwestern travels to Maryland on Sunday for a matchup, and Penn State host Ohio State later that day as well. Once the Big Ten Conference begins play, you can expect the action to continue throughout the year.
Best of the Rest in the ACC
The Duke Blue Devils look like the best team in the country, and they are the big favorite to win the ACC this season. That doesn't mean that Duke can't get knocked off at some point, but the rest of the league might be battling it out for the second place.
Florida State hosts Syracuse on Saturday afternoon in a big early-season matchup in the ACC. The Seminoles are off to a 5-1 start, but Syracuse has the chance to be an NCAA Tournament team as well.
Duke doesn't begin ACC play until later on, but their top rival will be in action on Sunday. The North Carolina Tar Heels travel to Georgia Tech for an intriguing matchup with the Yellow Jackets.
Don't Forget About Other College Basketball Matchups
Even though much of the attention is on conference action in college basketball, there are some other terrific games and events taking place as well. This week begins with the annual ACC/Big Ten Challenge, which will put some of the top teams in the country against one another.
The Big East and the Big 12 will also be having their annual challenge this week, and there are some terrific matchups ahead. Teams will also continue to step outside of conference play throughout the week for some other scheduled games.
College basketball is not going to slow down until the beginning of April, and there will be more attention on the sport once college football ends.