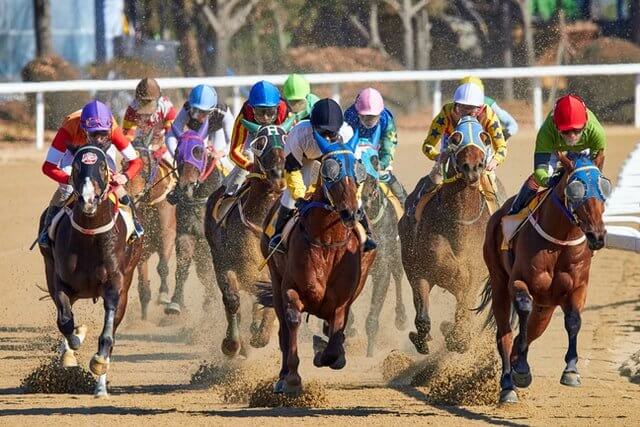 Ellis Park Racing & Gaming was a part of Enchantment Holdings, an affiliate of Laguna Development Corporation. On Thursday, Sept. 15, the horse track signed a definitive agreement to become part of Churchill Downs.
Kentucky Governor Andy Beshear was happy to hear that Ellis Park made an agreement to join Churchill Downs. He said in an official statement:
"Churchill Downs has proven it has the experience, resource and desire to reinvigorate Ellis Park into a premier racing destination and provide unmatched gaming entertainment."
Churchill Downs will assume Ellis Park's opportunities to construct a racetrack extension facility in Owensboro, Kentucky.
In total consideration of $79 million in cash, Churchill Downs will acquire Ellis Park Racing & Gaming.
Jump to
100 Years of Racing at Ellis Park
Located in the south of Evansville, Indiana and north of the Ohio River, Ellis Park has been recognized as "the historic home summer Thoroughbred racing in Kentucky. Ellis Park also celebrated 100 years of racing this past year.
Tied to the park, the horse race company features a gaming venue. It has over 300 historical horse racing machines.
Churchill Downs CEO Bill Carstanjen has commented:
"Our team is committed to building a summer meet at the Pea Patch that keeps more Kentucky-bred horses and Kentucky-based trainers' in their home state while attracting top horse racing talent form across the country to the Bluegrass State each July and August."
Churchill Downs Acquiring Ellis Park Racing & Gaming
The Kentucky Horse Racing Commission must approve the change in ownership. When that changeover takes place, Churchill Downs expects to close on the transaction. Ellis Park can be a huge addition to Kentucky horse racing's grand scheme.
Gov. Beshear also commented as the investment "will ensure our Kentucky horsemen and women have the best year-round racing circuit in the country and create jobs throughout the region and state."
Churchill Downs has stated that both "critical investments" are planned in the Ellis Park racing infrastructure and the Owensboro Racing & Gaming complex. Jason Sauer is the Senior Vice President of Corporate Development for CDI. He said:
"The opportunity to bring Churchill Downs to Owensboro is particularly significant to us. We are eager to start the work to elevate Ellis Park's reputation as a summer destination for Thoroughbred racing."
The parent company of Ellis Park is Ellis Entertainment. CDI will acquire all the outstanding equity of Ellis Entertainment, LLC. The asset purchase will provide additional cash flow and ease the overall business situation.
Ellis Parks Racing & Gaming is a natural fit with Churchill Downs. From the reconstruction of Ellis Park infrastructure to building the Owensboro Racing & Gaming facility, CDI's short-term and long-term plans are shaping the Kentucky horse racing industry.