Lost amid the chaos of Major League Baseball playoff races and both the NFL and college football hitting their early-season strides, the National Hockey League is revving up for an Oct. 2 puck drop. In fact, it is somewhat difficult to believe it has been nearly three months since the St. Louis Blues lifted the Stanley Cup for the first time in franchise history after defeating the Boston Bruins in a hard-fought seven-game series.
Jump to
The Blues will raise their championship banner opening night against the 2018 champion Washington Capitals, which earns a stick tap for the NHL for being creative with the season-opener. But once the rush of adrenaline of seeing the banner in the rafters wears off, the talk immediately turns to the question everyone will ask:
Can the Blues repeat as champions?
History would suggest they cannot – only the 2016 and 2017 Pittsburgh Penguins have been able to accomplish the feat over the past 21 years, and there were some very good teams – namely the Chicago Blackhawks and Los Angeles Kings from earlier this decade – who were unable to turn the trick.
The Western Conference continues to be a meat grinder, and the Eastern Conference has a loaded Tampa Bay Lightning team eager for redemption. The Lightning crashed out of the playoffs in spectacular fashion – absorbing a four-game sweep by the Columbus Blue Jackets – after racking up 128 points and winning the Presidents' Trophy with the NHL's highest point total in 23 years.
So who are the contenders to lift Lord Stanley's most precious trophy? Here are six possibilities, three from each conference, with all odds taken from the Fan Duel Sports Book.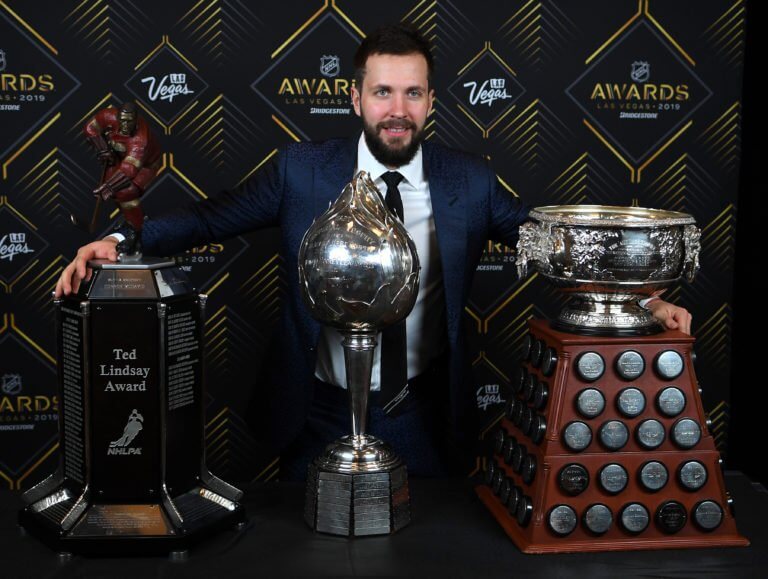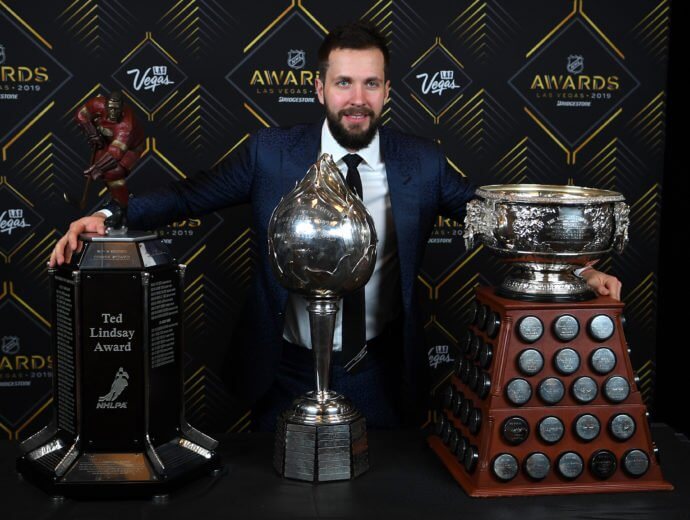 Tampa Bay Lightning (+700) – Never has a team amassed so much in the regular season and accomplished so little in the postseason. An NHL record-tying 62 wins. One hundred twenty-eight points amassed. A jaw-dropping plus-103 goal differential.
And all of it gone and forgotten in the space of 240 minutes and four defeats, one seemingly more incredulous than the last.
The Lightning became a playoff punchline following their shocking exit at the hands of former coach John Tortorella – who guided Tampa Bay to its only title in franchise history in 2004 – and the Columbus Blue Jackets, a team that entered the playoffs with zero postseason series wins in team history.
Almost the entire core of the Lightning return, paced by Art Ross Trophy winner and NHL MVP winner Nikita Kucherov, who had a league-high 128 points and registered 87 assists. Kucherov was also one of three Tampa players to pot at least 40 goals with Steven Stamkos (45) and Brayden Point (41). Both Stamkos and Point also cleared 90 points, and the trio was lethal on the power play, combining for 54 goals.
The defense is again anchored by Norris Trophy finalist Victor Hedman, who is one of the league's best on the blue line and could actually be better this year with the perfect foil in 21-year-old Mikhail Sergachev. The Lightning is also deeper in defense with the addition of New York Rangers outcast Kevin Shattenkirk, with the expectation he will be paired with one-time Rangers teammate Ryan McDonagh, who enjoyed a resurgence with the Lightning last season.
Vezina Trophy winner Andrei Vasilevsky will again be between the pipes after posting an impressive 39-10-4 record with a 2.40 goals-against average, six shutouts, and a .925 save percentage. Like everyone on the Lightning, though, he will be looking to erase a bitter set of April memories in which he went 0-4 with a 3.82 GAA and .856 save percentage.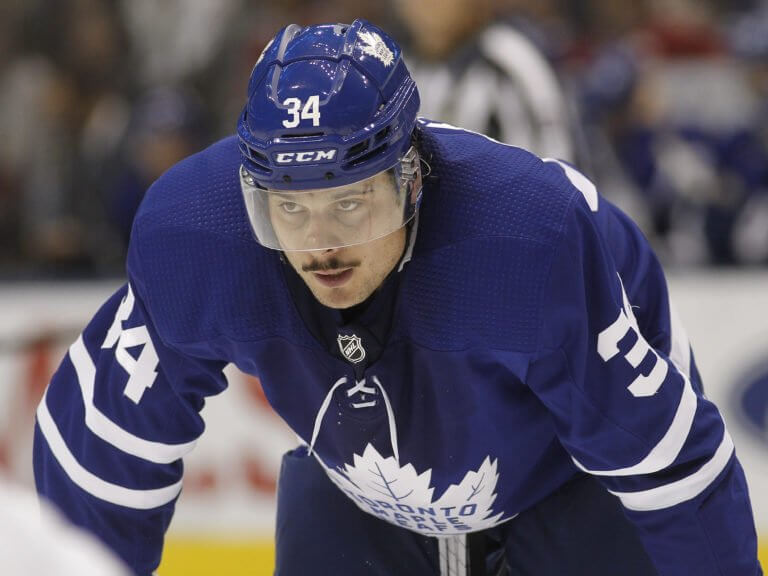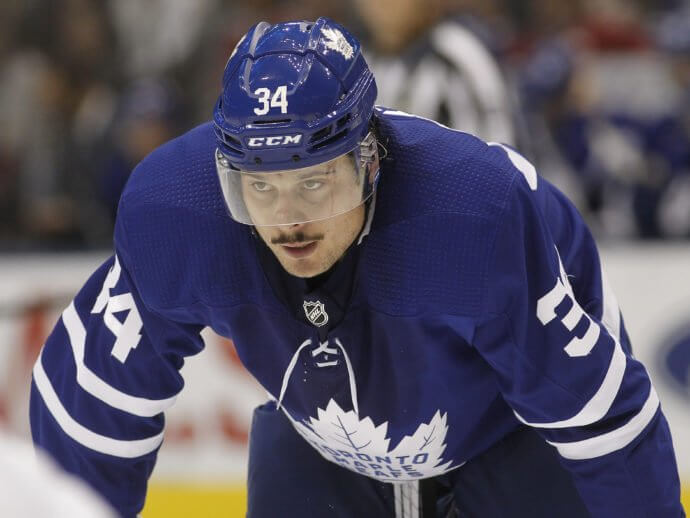 Toronto Maple Leafs (+950) – It is officially put up or shut up time in Toronto, where the clamoring for their first title since 1967 is now at a fever pitch after a third consecutive first-round exit and second straight series loss to the Bruins.
Coach Mike Babcock has guided Toronto to back-to-back 100-point seasons but has never had home-ice advantage in the first round, and it has come back to bite the Maple Leafs with back-to-back Game 7 series losses in Boston.
Toronto has arguably the best 1-2 tandem of centers in the NHL in Auston Matthews and John Tavares, with the latter racking up 47 goals and 88 points in his first season with the Maple Leafs after signing as a free agent in the offseason. Matthews had another solid campaign with 37 goals and 73 points, but it is time for the 22-year-old to take the next step entering his fourth season and make the jump from point-a-game scorer to 100-point scorer.
Having William Nylander on his wing for a full season after a protracted contract holdout should help to that end. After a pair of 20-goal, 60-point seasons, Nylander never found his stride after signing and finished with seven goals and 20 assists. Toronto learned its lesson from Nylander's holdout and signed Mitch Marner – who had a breakout season with 28 goals and a team-best 94 points – to a 6-year, $65.3 million deal earlier this month.
Toronto's top defensive pairing of Jake Muzzin and Tyson Barrie will not be asked to be a shutdown duo, but rather, continuing to move the puck for the forwards. Essentially, the Maple Leafs are going back to the future of the 1980s Edmonton Oilers, who were content to win games 5-4 instead of 2-1. Whether goaltender Frederik Andersen can handle such a philosophy remains to be seen, but he has been a steady presence with 107 wins the last three seasons while posting save percentages of .918, .918, and .917.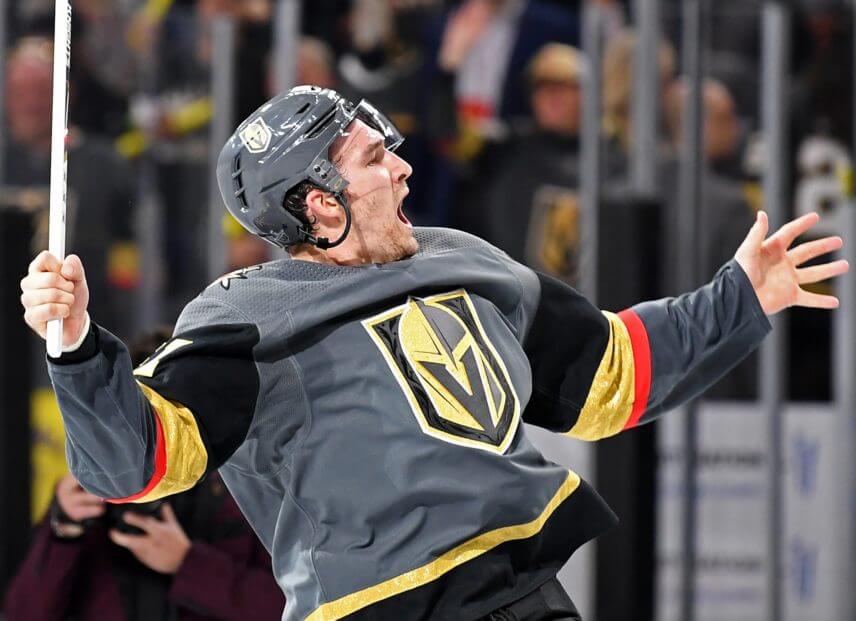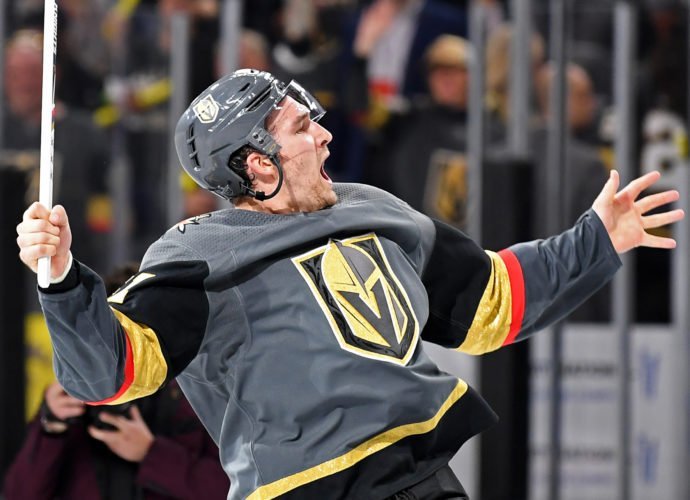 Vegas Golden Knights (+1,050) – About the only thing more difficult than a residency in Las Vegas was the encore act the Golden Knights tried to pull off in their second year of existence after reaching the 2018 Stanley Cup Finals in their inaugural season. There were a lot of what-ifs to the postseason, most notably the controversial cross-checking major penalty to Cody Eagin the third period of Game 7 with Vegas leading 3-0 at San Jose.
The Sharks responded with a fury of catharsis in support of fallen teammate Joe Pavelski, scoring four times in a 4:01 span of what seemed to be a never-ending power play, only to have the Golden Knights show resolve of their own in forcing overtime in the final minute. But that reprieve proved temporary as Barclay Goodrow sent San Jose through to the next round.
Coach Gerald Gallant will have a full season of his top line of Paul Stastny and wingers Max Pacioretty and Mark Stone. Stone was the marquee addition at the trade deadline, promptly signed an eight-year contract extension, and then showed why he was worth the $76 million by racking up six goals and six assists in the seven-game series after totaling 11 points in 18 games after his arrival from Ottawa.
Vegas does not have a readily apparent Norris Trophy-caliber defenseman, but Nate Schmidt is more than serviceable as the No. 1 blueliner and also will be around for a full season after missing the first 20 games of 2018-19 for violating the league's PED policy. Veteran goaltender and three-time Stanley Cup winner Marc-Andre Fleury is again the backstop and is all but certain to join New York Rangers counterpart Henrik Lundqvist as the sixth and seventh netminders to reach the 450-win plateau.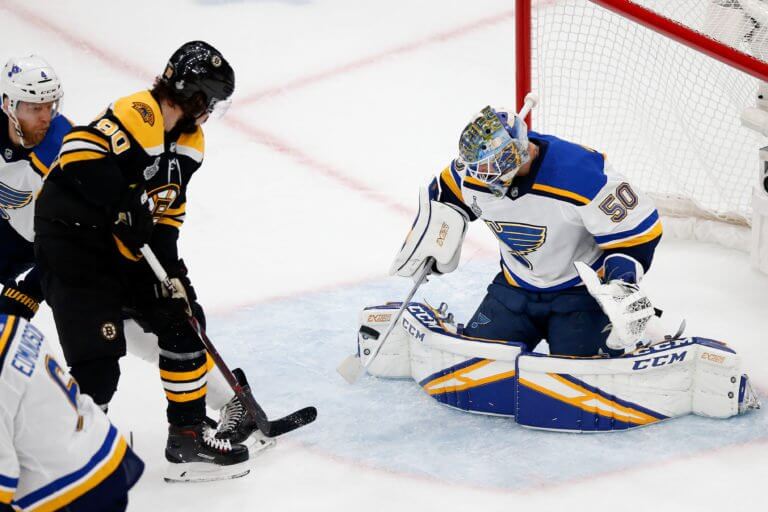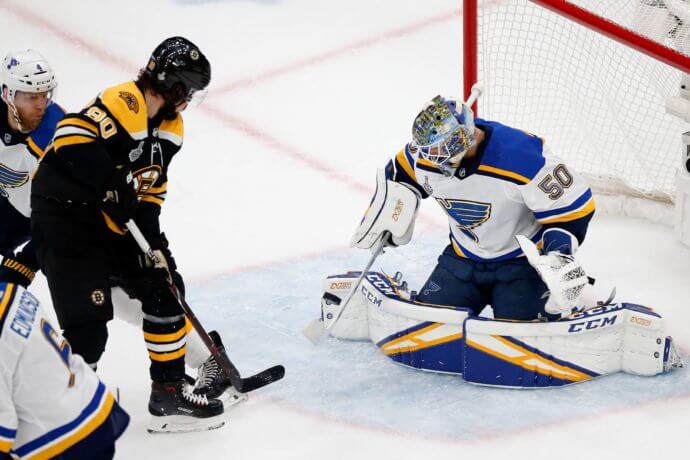 St. Louis Blues (+1,500) – And what of the defending champions, you ask? The team that went from NHL-worst in January to top of the heap in June carry the burden of taking every team's "A" game every night over the course of the next eight months as coach Craig Berube – himself an interim coach when the Blues began to play all the right notes – tries to avoid the dreaded Cup hangover.
It starts on the top line with Jayden Schwartz, Brayden Schenn, and Vladimir Tarasenko, whose skills balance out each other nicely. Schwartz is the most defensively responsible for the three, while Tarasenko can seemingly conjure goals out of thin air and have stretches of white-hot play. Schenn does a little of both, serving as a playmaker to Tarasenko and finisher for Schwartz.
Behind them is O'Reilly, who put together a career season of 28 goals and 49 assists after having his career revived following an exit from Buffalo. O'Reilly went from a plus/minus rating of minus-23 in 2017-18 with the Sabres to plus-22 with the Blues, showing robust two-way play.
The X-factor could be goaltender Jordan Binnington, who started the season as the No. 4 netminder and took over the starting job in the second half of the season, posting a .927 save percentage while going 24-5-1 with five shutouts. He will get plenty of help on the blue line from Alex Pietrangelo and newly acquired Justin Faulk, who came over from the Carolina Hurricanes for Joel Edmunson and a prospect.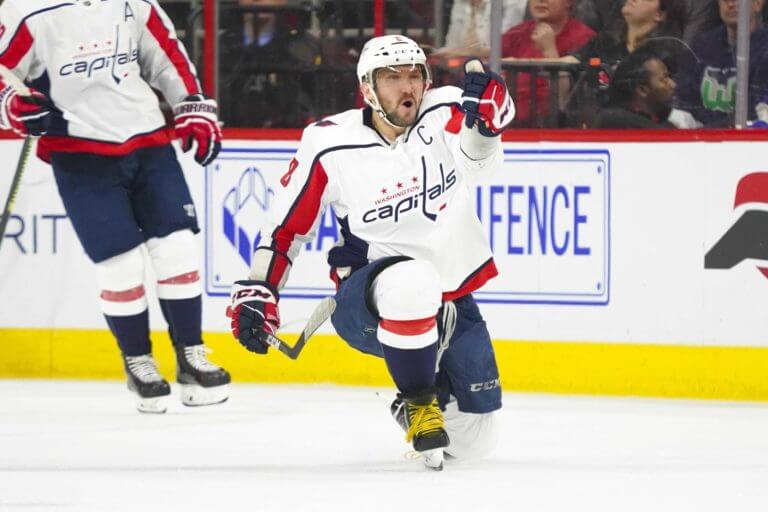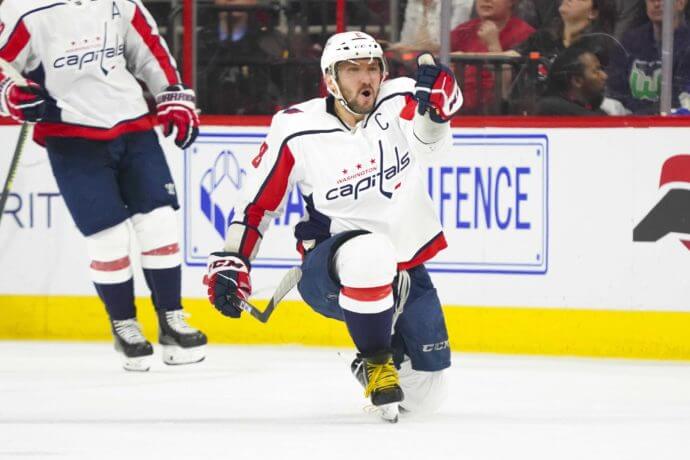 Washington Capitals (+1,800) – The 2018 Stanley Cup champions look to have no real middle ground – the Capitals could be the team who push the Lightning and Maple Leafs to be Eastern Conference champions or Alex Ovechkin finally trails off in production to the point they are a second-tier playoff team. But sleep on Ovechkin, and Washington, at your own risk.
The 34-year-old is coming off his eighth 50-goal season and Maurice Richard Trophy winner as the NHL's top goal-scorer and needs 42 to become just the eighth 700-goal scorer in league history. Washington has won the Metropolitan Division four seasons running and reached the 100-point plateau in the last five.
There is plenty of goal-scorers behind Ovechkin, but not a big-time No. 2 as six other players lit the lamp 20 or more times. John Carlson continues to be one of the best offensive defensemen you've never heard of after a career-best 70-point season, and goaltender Braden Holtby still won 32 games despite second straight sub-par season by his standards in which he posted a 2.82 GAA and .911 save percentage.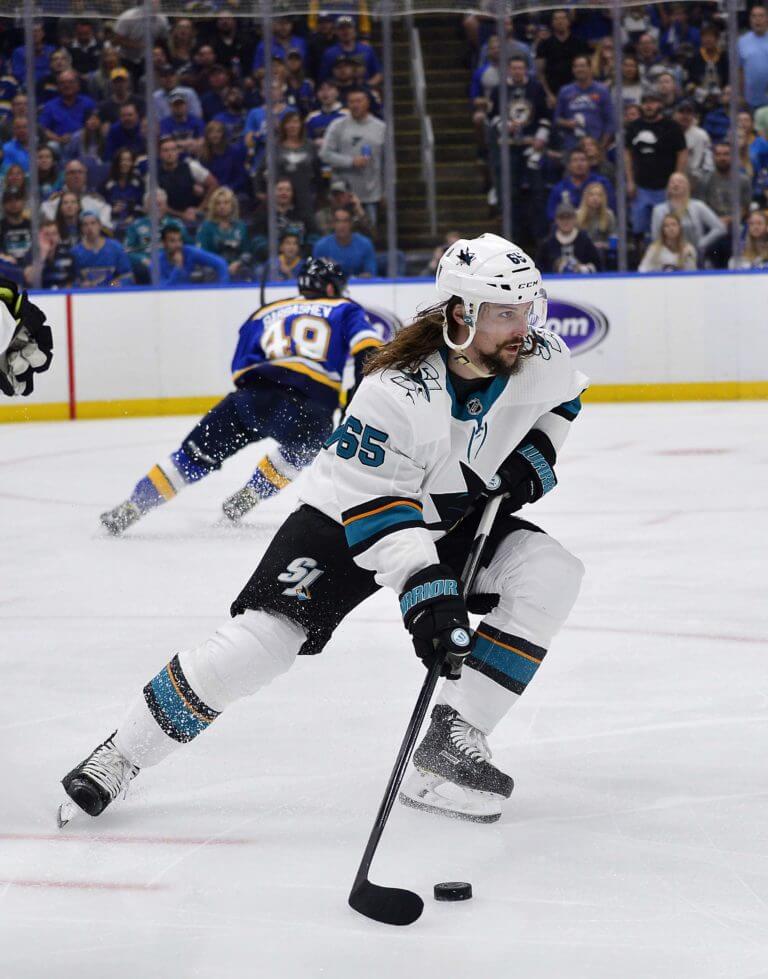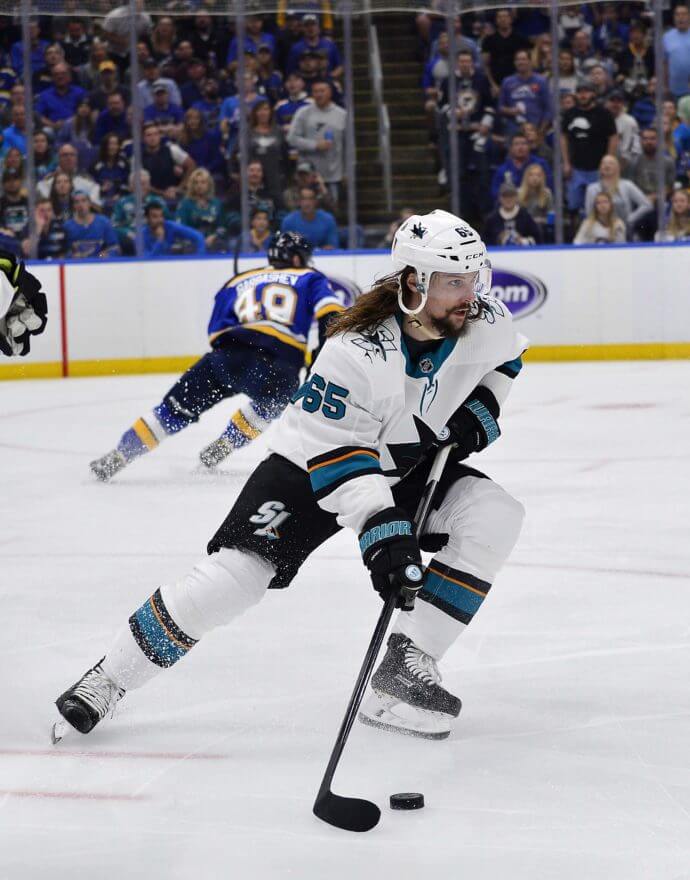 San Jose Sharks (+1,800) – Somewhat similar to the Maple Leafs in the sense of urgency to win now, the Sharks are the ones whose Stanley Cup window could be closing either this season or next. After being thwarted in the Western Conference finals by the Blues, San Jose is still a solid team but one in need of a new leader after Pavelski left for Dallas in the offseason.
Replacing his 38 goals and locker-room presence will be a tall order, but there are candidates to replace the goals as Tomas Hertl, Timo Meier, Evander Kane, and Logan Couture all potted 27 or more. Forty-year-old Joe Thornton has returned for his 22nd season, holding the unwanted moniker of best player never to win a Stanley Cup as he needs just 22 points to become the 14th player in NHL history to amass 1,500.
A fully healthy Erik Karlsson on the blue line will go a long way into the Sharks being the elite team everyone expected of them last season. A series of injuries limited Karlsson to 53 games, but he still totaled 45 points. Fellow Norris Trophy winner Brent Burns is coming off his best offensive season with 67 assists and 83 points, and the pair give San Jose a lethal power-play point man on both units.
Goaltending continues to be a sore spot, but the hope is Martin Jones shows the same type of resiliency he displayed in the postseason after nearly being run out of San Jose during the first round before the Sharks' epic Game 7 comeback versus Las Vegas and helping them get within two games of the finals.
(All odds courtesy FanDuel Sportsbook)