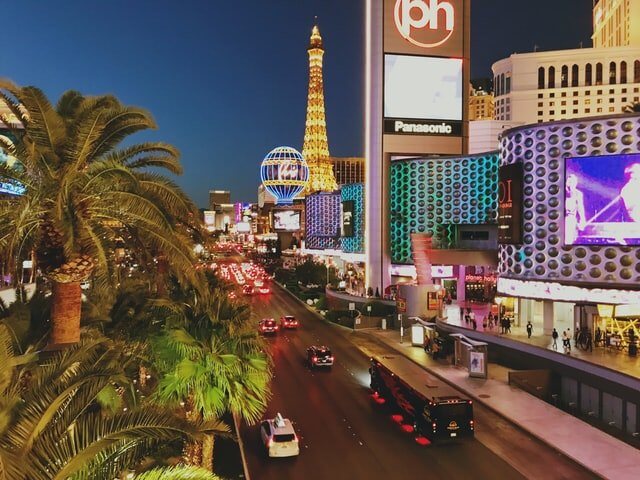 Certain brand names on their own are valued in the millions. That is why companies are careful when it comes to fully leverage that value. A perfect example of this is iconic Las Vegas casino brand names such as Bally's and Horseshoe.
Bally Manufacturing acquired the Las Vegas MGM Grand Hotel and Casino in 1986. It decided to move away from that iconic brand name to rename the property Bally's Las Vegas. Bally Manufacturing traces its origins to building pinball machines and other gaming devices such as slots, although now you can play the Bally Bet sportsbook.
The company transitioned its operations to casino venues and later health clubs. It went on to sell Bally's Las Vegas to Hilton Hotels just 10 years later in 1996.
The evolution of that single casino property led to a major renovation in 2000 by Park Place as the new owner-operator. After another acquisition in 2005 by Harrah's Entertainment, it was branded under the Caesars Entertainment company name, the company with a Caesars bonus code among other online incentives to register.
As of 2010, the only two Bally's casino venues in the US were in Las Vegas and Atlantic City. That remains the case today following one more change in ownership.
Twin River Holdings Worldwide is a gaming company located in Rhode Island. This company bought Bally's Atlantic City and the Bally's brand name from Caesars in 2020.
This was part of Eldorado Resorts $1.7 billion buyout of Caesars Entertainment. Eldorado Resorts is based in Reno, Nevada. The new company was forced to sell off certain Caesars' properties in states such as New Jersey and Indiana to gain regulatory approval for this mega-merger.
When the purchase of Bally's Atlantic City was approved, Twin River decided to rename the company to Bally's Corporation. Upon selling the brand, the new Caesars Entertainment leased the Bally's name for its lone Las Vegas property.
Now that the smoke as cleared from one of the biggest casino buyouts in the history of the industry, Las Vegas insiders have speculated that Caesars Entertainment may opt to rename Bally's Las Vegas to Horseshoe Las Vegas.
This makes business sense moving forward since it is leasing the Bally's name at this point in time. Why not swap out one iconic Las Vegas casino brand that you lease for one that you currently own.
This speculation is also being fueled by the actual owners of the Bally's brand. Future plans include rebranding a number of existing casinos under the Bally's name. Through various acquisitions, Bally's Corporation is valued at $2.23 billion in today's gaming market.
The company owns and operates 15 land-based casinos covering 11 different states. They could all be grouped under the Bally's brand in the coming years.
Caesars moving towards the Horseshoe brand for the current Bally's Las Vegas would conjure up images of a bygone era in the illustrious history of this gaming town. The original Binion's Horseshoe opened in the early 1950s.
Present-day, Caesars Entertainment operates five land-based casinos under the Horseshoe brand. They cover five different states outside of Nevada.
Branding has become a very important piece of a gaming company's marketing plan with the accelerated growth of the online segment for both casino games and sports betting.