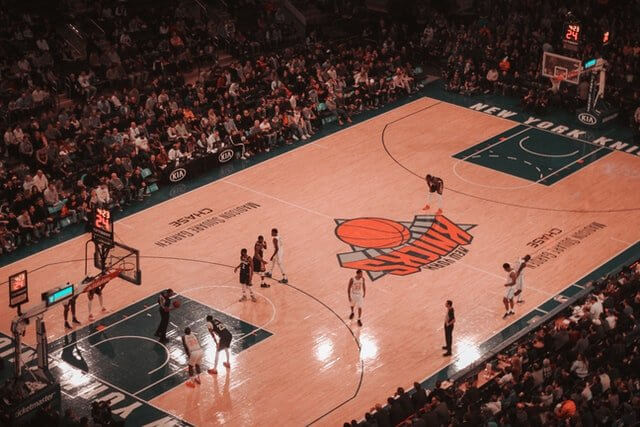 Caesars Sportsbook is not the biggest US-based sports betting operator based on market share. However, the sports betting brand of casino gaming giant Caesars Entertainment may be the most ambitious player in the game.
Jump to
Caesars Sportsbook Expands Its Presence in New York
First, Caesars created a strong market presence in the New York mobile betting market through a strategic partnership with Madison Square Garden. This was put into place late last year ahead of the book's actual launch.
The deal with MSG also includes the NBA's New York Knicks and the NHL's New York Rangers as key team sponsorships. With its market presence with New York City sports bettors secured, Caesars Sportsbook has turned its attention to New York's upstate market.
On the heels of going live in New York earlier in January with the Caesars Sportsbook mobile betting app, the company just announced a new multi-year partnership with the NFL's Buffalo Bills. Caesars will join FanDuel as an Official Mobile Sports Betting Partner of the team.
A key aspect of this agreement is naming rights for a premium sports club lounge at Highmark Stadium as the home field of the Bills. This is the only NFL franchise that plays its home games in New York. Both the Giants and Jets play their home games at MetLife Stadium in New Jersey.
The brand new hospitality venue will be in place for the start of Buffalo's 2022 NFL regular season. It will offer a wide range of VIP experiences that will be tied to Caesars Rewards. This is the primary customer loyalty program for all of Caesars Entertainment's retail and online gaming options.
Chris Holdren is the Co-President of Caesars Digital. His response to the latest team sponsorship included the following comments:
"This partnership gives us the opportunity to connect with one of the most passionate fan bases in all of sports. We're ready to welcome Bills fans into the Caesars Empire and offer them access to best-in-class hospitality experiences through our Caesars Sportsbook app as we continue to expand our footprint across the state of New York and beyond."
Company officials believe the reach of this team sponsorship will cross over into Southern Ontario in Canada. This is also a market for expansion with commercial sportsbook operators coming to the country's most populated province.
Caesars Joins Forces with the Big Ten's Michigan State Spartans
Expanding the company's marketing efforts with college sports, Caesars will become the exclusive sports betting and iGaming partner with Michigan State's athletics department.
This deal is similar to Caesars' existing partnership with LSU athletics in that Louisiana-based university.
Heading into the 2022 football season, Caesars Sportsbook will have naming rights to a premium section of seats and an outdoor tailgate area at Spartan Stadium. Also included in the deal are special promotional opportunities through mobile sports betting and iGaming casino apps.
Michigan State Athletic Director Alan Haller commented that the partnership with Caesars will provide the school's sports teams with "significant resources" to support future growth. While football and basketball are the biggest assets, this deal will impact the entire department.