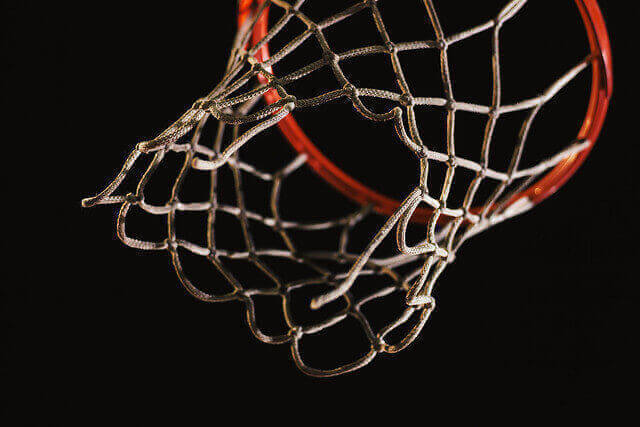 Selection Sunday is one of the most important days of the year in sports, especially for college basketball teams. Each team works hard to have their name called when the bracket is revealed, but some teams are also left disappointed on that day.
With only two weeks remaining before Selection Sunday, the NCAA Tournament field is starting to take shape. Some teams can still solidify their resume or hurt themselves over the next few weeks.
Here are some of the teams that need to rack up wins if they want to be on the right side of the bubble.
Jump to
Trio of Big 10 Teams
The Big Ten Conference could get as many as nine teams in the NCAA Tournament this year, but only six teams appear to be locks. There are still three teams that have some work to do, and that's going to create plenty of drama over the final few weeks of the season.
Indiana, Michigan, and Rutgers all look like an NCAA team when you watch them play, but they have some interesting resumes as well. These three teams have all been able to pick up some massive wins along the way, but it might take another big win to play themselves into the field of 68.
Rutgers is nearly unbeatable at home, but the Scarlet Knights did just suffer a defeat to Wisconsin. Indiana and Michigan have gone through long losing streaks this season but have the talent to beat anyone in the conference.
All three programs appear to be on the right side of the bubble currently, but they will be sweating it out on Selection Sunday.
Memphis or SMU?
The American Athletic Conference is usually one of the most underrated leagues in the country, but that might not be the case this season. The Houston Cougars are an absolute lock to reach the NCAA Tournament, but they might be the only team from the league if they win the conference title.
It looks like a real battle is shaping up between the Memphis Tigers and the SMU Mustangs for one of the final few at-large berths. This could be resolved during the AAC Tournament, but each team still has some additional work to do as well.
Perennial Powers In Trouble
There are some big-time college basketball programs that still have work to do if they want to make the NCAA Tournament. A number of those teams come from the ACC, but there are other programs that are in trouble as well.
In the ACC, Florida State, North Carolina, and Virginia are all currently in the bubble and looking for wins. Each team has enough talent to make a deep run if they get in, but their resumes are not what they should be.
Florida is another team that could use a deep run in the SEC Tournament, especially in the games against the best teams in the league.