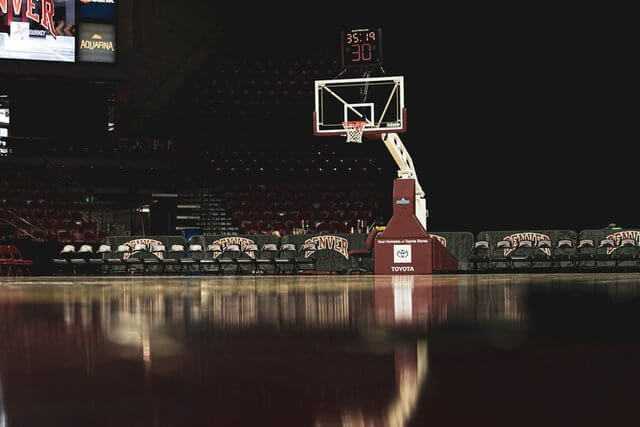 The Big East Conference has consistently been one of the best college basketball conferences in the country. This league often gets overlooked, but there are some great teams from the Big East that ultimately go on a big run in March.
Most conferences still have a handful of teams that can win the conference championship, but that isn't the case in the Big East. The best teams have risen to the top, but there could still be some drama over the final few weeks of the season.
Not only can you bet on the Big East Conference during the regular season, but there are also other opportunities to wager on teams from this league. Here is a look at some of the bets that you can make.
Jump to
Not Many Teams Left
At this point of the season, there are just three teams that can still win the conference race. The Providence Friars are the current betting favorites at -185. Villanova Wildcats are close behind at +125.
Those are really the only good betting options when it comes to this futures market, and going with the underdogs is the best way to go. The UConn Huskies have odds set at +12000 to win the title, but they are going to need plenty of help to make a run.
Villanova was a pretty heavy betting favorite to begin the year, but you can now get more value from placing a bet on them.
Can Villanova Win it All?
The Villanova Wildcats might not be the betting favorite to win the Big East, but they have the best future odds of Big East teams to win the national championship. Villanova now has odds set at +1800 to win the title, and that puts them in the top ten.
Providence, Marquette, and UConn all have odds set at +6600 to win the NCAA Championship, and that is way down on the list. If you are going to bet on a team from the Big East to reach the Final Four or win the title, then the Wildcats are the best option.
Current Standings
We've already discussed the fact that there are only three teams left that have a chance to win the title, but that didn't explain how the current standings look. The Providence Friars sit atop the conference with an 11-2 record through their first 13 games.
Villanova has actually played 16 conference games already, and the Wildcats have gone 13-3 in those contests. Since this league has seen plenty of upsets, the Wildcats are actually in a pretty good position.
Every other team in the conference has at least five losses, and there just isn't much time to make up any ground. A team with four losses might be able to win the league, and that is what the Villanova Wildcats are hoping for.