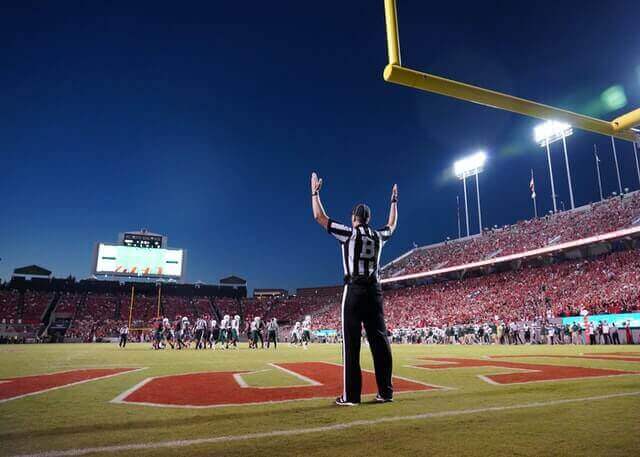 The ACC Football season provided some shocking results in 2021, and more could be on the way in 2022. The betting odds are out, and a familiar name is at the top.
The Atlantic Coast Conference is now known as a basketball league, but there are also some terrific college football teams as well. The ACC has recently been represented in the College Football Playoff, but all of those appearances were by one single team.
This league should be highly competitive in 2022, at least for the spots after the betting favorite. Here is a look at the current betting odds to win the ACC in 2022.
Jump to
Clemson the Clear Favorite
The Clemson Tigers have owned the ACC over the past 6-7 years, but that wasn't the case in 2021. It was a pretty big shock to see a team outside of Clemson win the ACC, but that's exactly what went on.
Now the Tigers are expected to bounce back in a big way in 2022 as they currently have betting odds set at -140 to win the conference. Clemson returns a slew of players from the 2021 team, and they are pretty massive favorites to win the Atlantic Division at -220.
Miami is the clear favorite to win the Coastal Division this season, with odds set at +150. The Hurricanes have been right on the cusp of getting things turned back around, but they are still listed at +600 to actually step up and knock off the Clemson Tigers.
Plenty of Contenders
Even though Clemson is the current betting favorite to win the ACC this season, you are going to find plenty of other terrific teams. This will be a league that sends a number of teams to bowl games. A handful of teams believe they have what it takes to be on top of the conference.
Here are a look at some of the betting odds for the top contenders:
NC State +800
Pittsburgh +1400
Wake Forest +1600
North Carolina +2000
Virginia +2000
Florida State +3000
The 2021 ACC Championship Game featured the Pittsburgh Panthers against the Wake Forest Demon Deacons. Both teams could be in the mix this season. Pittsburgh and Wake Forest took advantage of some disappointing years from other teams, and others on this list could be looking to play the role of spoiler this year.
Rest of the Odds
There are some teams in the ACC that enter the 2022 season with little hope of winning the conference, and these teams are going to struggle to even become bowl eligible. Here is how the odds shake out for some of the bottom teams in the conference:
Boston College +5000
Louisville +5000
Virginia Tech +5000
Georgia Tech +12000
Syracuse +25000
Duke +100000
It does seem strange seeing Virginia Tech so far down on the list because they are a program that used to be an annual contender to win this conference.