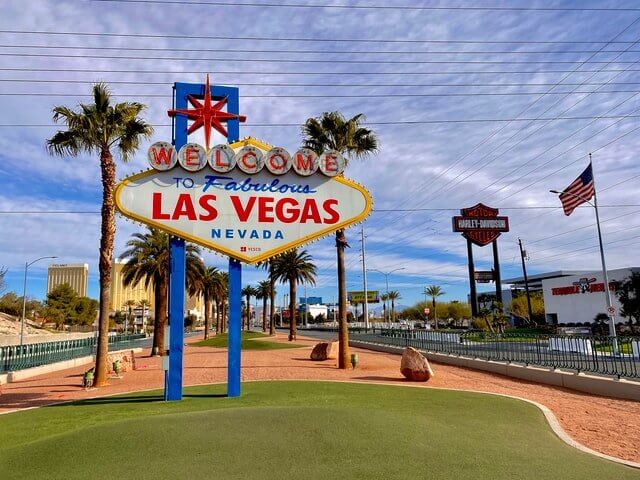 In a recent company press release, Bally's Corporation announced its plans to buy Tropicana Las Vegas Hotel and Casino as an expansion into the Las Vegas market. Find out what you can do with a Tropicana promo code once their online platform is up and running.
Based in Rhode Island, this will be the company's first foray into the Las Vegas casino industry. Formerly known as Twin River Holdings Worldwide, it changed its name to Bally's Corporation last year in conjunction with buying the brand from Caesars Entertainment.
Twin River also moved into the Atlantic City market at that time with the purchase of the only other Bally's casino outside of Las Vegas. Caesars retained ownership of that property while leasing back the name. Register using a Bally Bet bonus code in some states to bet on sports.
Terms of the deal to buy Tropicana Las Vegas include a 50-lease option on the property's land at $10.5 million annually with built-in increases over time.
Bally's estimates that the entire transaction is valued at $308 million. The current owner is Gaming and Leisure Properties Inc (GLPI). This is a publicly-traded company that is set up as a gaming-focused real estate investment trust.
The actual purchase price for Tropicana's assets outside of the land is $150 million. The agreement with GLPI also involves a sale-and-leaseback transaction for two other Bally's Corp. casino properties in Black Hawk, CO. and Rock Island, Ill.
Find more online casinos in your state
The cash purchase price of $150 will be paid by GLPI. The lease on those two casinos is fixed at $12 million annually.
This creates a transaction where no cash will exchange hands at closing. This will make the deal even more appealing to Bally's shareholders in the long term.
In an official company release, George Papanier was quoted as the President and Chief Executive Officer of Bally's Corporation. Those comments included:
Landing a preeminent spot on the Las Vegas Strip is a key step for us. The Strip is visited by 40 million players and guests per year, which we believe will significantly enhance Bally's customer base and player database, as well as unlock marketing opportunities to leverage the iconic Bally's brand.
He also went on to add:
This expansion will also support the growth and development of our online and interactive business. We look forward to exploring significant redevelopment of the property, which we believe will enhance its financial profile.

The Tropicana Las Vegas Hotel and Casino sits on the corner of Tropicana Boulevard and Las Vegas Boulevard. Along with a casino floor that covers more than 50,000 square feet of gaming space, the hotel offers 1,470 guest rooms. There is a 1,200 seat entertainment complex as well as 100,000 square feet of meeting space.
This agreement is still subject to standard real estate and working capital adjustments. It is also subject to Nevada gaming regulatory approvals. All the parties involved are hoping to close on the deal early in 2022.
Bally's Corp is already licensed in the state of Nevada. This is tied to company's acquisition of the MontBleu Resort Casino & Spa in Lake Tahoe. That deal with Caesars Entertainment just closed earlier this month.
The company now owns and manages 12 casinos across eight different states. It also has a racetrack and 13 off-track betting licenses in Colorado.