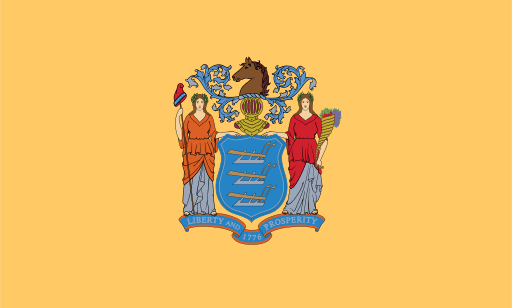 The changing dynamics of the entire US casino industry, including online casinos, have created some exciting times in hot spots like Atlantic City, New Jersey. Leading the way are some powerful female casino executives who have already made a name for themselves.
The four women headlining this list would be:
 Jacqueline Grace with Tropicana
 Terry Glebocki with the Ocean Casino Resort
 Karie Hall with Bally's
 Melonie Johnson with Borgata

There are others you could add to the list across Atlantic City's nine casino resorts. These four women made it to the top of the list as executives that run the casinos they are associated with.
Years ago, a women's role in the casino industry was limited to hourly jobs such as cocktail waitress and table dealer. That has all changed over the years, especially in this coastal New Jersey gambling town.
Industry insiders now point to these four women as a guiding force. Not only for Atlantic City but for the casino industry as a whole.
One of the newest to the scene is Jacqueline Grace. She was recently hired by Caesars Entertainment, also running the Caesars Sportsbook, to take over the top job at Tropicana. Her official title is Senior Vice President and General Manager.
Ms. Grace is also one of two women of color running a casino in town. The Borgata hired Melonie Johnson as its president earlier this year.
Terry Glebocki is the CEO for the Ocean Casino Resort. Karie Hall holds the position of Senior Vice President and General Manager for Bally's.
Ms. Johnson was quick to point out that she looked forward to the day when women running casinos is not considered news. She also thinks this may take a bit more time.
The American Gaming Association is a national trade group for the casino industry. While there are no hard statistics on how many women run casinos across the nation, Atlantic City leads the way from a percentage standpoint.
A ballpark estimate could be as low as 10 percent for the entire US casino industry so Atlantic City would have to be considered way ahead of its time.
This industry has been dominated by men since its inception. With roots tracing back to Nevada and, in particular Las Vegas, change has been slow to come. You can go back to the 1970's to find the first women table dealers in Las Vegas. This was reflective of how casinos were run in Nevada at that time.
As the casino industry began to expand out of just one state, more and more opportunities for women were expanded. Yet, very few opportunities in management existed in the early years of expansion across the US.
Things are starting to move in the right direction with Atlantic City leading the way. Founded in 1978, this South Jersey shore location was always progressive when it came to a women's role in the casino industry.
Starting out as dealers, many of the early pioneers were able to work their way into management positions. Many of these same women went on to have highly successful careers opening up new casino markets in the coming years.
Read more about: