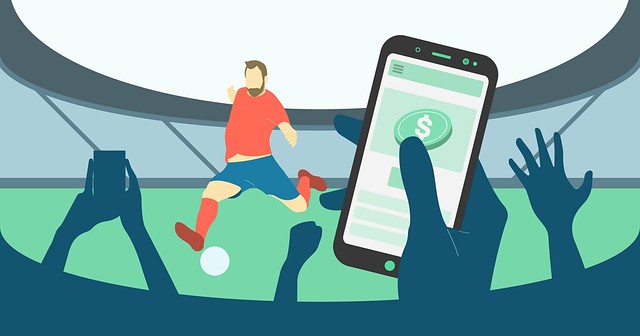 The Arkansas Racing Commission has a meeting set for December 30. It could lead to a monumental day for the sports betting industry. The Arkansas Racing Commission will decide whether or not they wish to allow statewide mobile wagering as that currently isn't an option.
All of the current betting is currently available at sports betting kiosks that are located at the casinos. There are just three current casinos, but a fourth project is in the works, and construction could begin at some point in 2022.
Not only would mobile sports wagering help grow the overall industry in the state, but the commission is looking to bring even more options into Arkansas. Under this proposed rule change, each casino would receive two online skins to partner with online sports betting partners.
Mobile wagering has become the most popular way to wager on sports in the United States. It would also bring more action for Arkansas. This new proposed rule would also set the profit share at 51% for the retail casinos.
Most states with online sports betting have a profit-sharing agreement between 5 and 15 percent, which is why this detail attracted some attention. The decision to mandate the profit-sharing amount has been added at the request of the casinos. Sadly, that's a disappointing move for online bookmakers.
Jump to
Local Casinos Want the Revenue
Along with the obvious advantage of increasing revenue, the local casinos have made a strong case as to why they should receive a large percentage of the profits. Leaders at the current casinos have noted that they already contribute millions to the state in taxes. Therefore, more money should remain in the state.
There are currently more than 3,000 casinos workers in the three properties, and that number will increase when the fourth casino is built. These casinos could be losing some business when online wagering is legal. But on the positive side, it could get some of that money back by receiving a large percentage of the revenue.
"Bet on Arkansas" Coalition Formed
Even though sportsbook operators are competing for business most of the time, they have also worked together on several issues. Sportsbooks have formed the "Bet on Arkansas" coalition, and it is attempting to affect the vote from the Arkansas Racing Commission.
There is a Facebook group available for this coalition. The group has also been running advertisements and promotions in the state. The Bet on Arkansas coalition supports online gambling but doesn't want the government interfering in profit-sharing negotiations.
The Arkansas Racing Commission can legalize mobile sports wagering while keeping the profit-sharing language from the bill. This would allow online bookmakers to work with the retail casinos to come up with a deal that is fair to both sides.