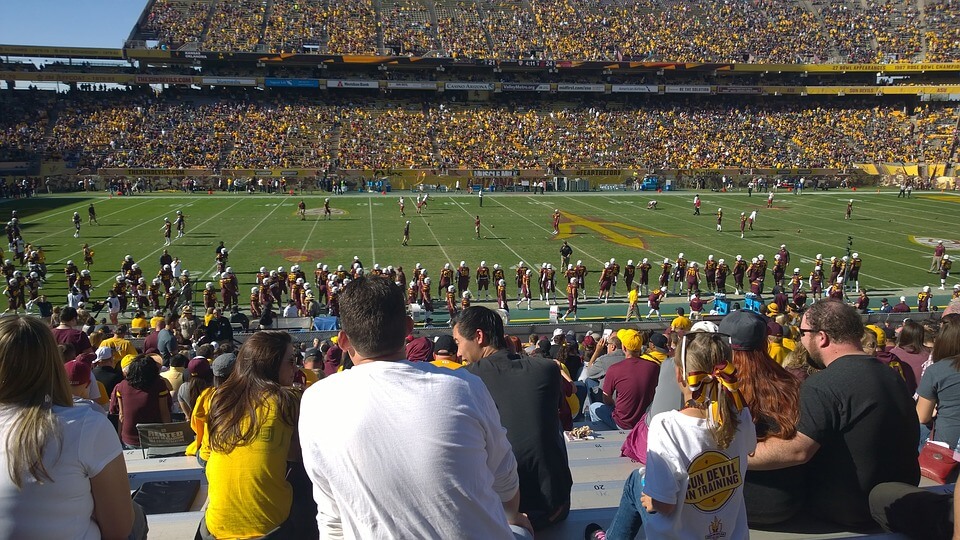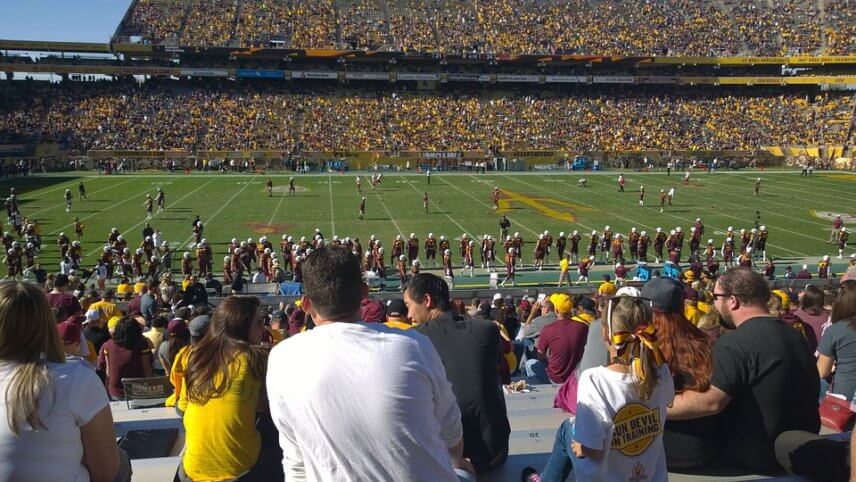 Arizona officially launched sports betting in September, but it took the state a long time to produce the numbers from the new industry. This state was expected to become a massive sports betting market, and the numbers from the first two months support that.
The total sports betting handle for the month of September was $291.2, and Arizona followed that up with a handle of $486.1 in October. This report comes from the Arizona Department of Gaming, and that group is still working to grow the industry.
Arizona sports betting opened up during the first weekend of NFL football, and a great start by the Arizona Cardinals helped. With the handle of $291.2 million, Arizona shattered the previous record for the best opening month in US sports betting history.
There are currently 11 online sportsbooks up and running in Arizona, but more are on the way in 2022. Both online and retail betting is allowed in the state, but it has been online sportsbooks that are leading the way.
Jump to
Not Much Tax Revenue
Even though Arizona sportsbooks posted some impressive gross revenue numbers in each of the first two months, it didn't lead to a ton of tax revenue for the state. This is because sportsbooks are able to deduct promotional credits when reporting on the total revenue.
The total amount of tax revenue for September was just $31,000, and the total was right around $1 million for October. Arizona legalized sports betting as a way to boost tax revenue, but it just hasn't worked out for the first two months.
Since Arizona had eight sportsbooks ready to launch on the first day, that created a highly competitive market. Sportsbooks were looking to offer promotions as a way to increase the amount of customers that sign up.
This amount of promotional dollars should decrease over the next few months, but it is always going to keep Arizona from posting large totals.
DraftKings Leading the Way
DraftKings Sportsbook has brought in the most betting handle in each of the first two months, and the results have been impressive. The total sports betting handle for DraftKings in October was $151 million after that total was $97.7 million in September.
DraftKings was also the leader in terms of gross sports betting revenue with a total of more than $23 million for the first two months. There was a tight battle for second place in September, but it was FanDuel that claimed that position in October.
FanDuel had a total sports betting handle of $115.9 million in October, while BetMGM was next on the list with $92.1 million. It was BetMGM that slightly edged out FanDuel in terms of handle in September, but things changed in a big way during the second month.