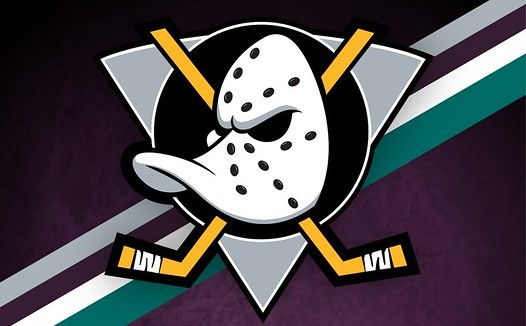 There have been a number of surprising teams around the NHL to begin this season, but perhaps none is more surprising than the Anaheim Ducks. The Pacific Division has some pretty loaded teams, but Anaheim has been able to keep pace up to this point.
Through 21 games this season, the Anaheim Ducks have picked up 25 points to put them in third place in the Pacific Division. Edmonton and Calgary lead the way in the Pacific, but the Ducks have been keeping the pressure on them all season long.
Anaheim has shown that they can be a playoff team this season, but the next step is to become a Stanley Cup title contender. Winning a Stanley Cup is one of the hardest feats in sports, but that is also a reason that the Ducks have a shot.
There is so much unpredictability to the NHL Playoffs, and just getting into the field will give the Ducks a chance. It's hard to call the Ducks a favorite to win the title, but anything can happen once the playoffs begin.
There are other NHL teams that are ahead of the Ducks when it comes to being a Stanley Cup contender, but you can't ignore the impressive start for Anaheim.
Jump to
Stats are Impressive
Anaheim recently ripped off eight straight wins to climb up the standings, but that run was surrounded by some tough losing streaks. The Ducks have put up impressive numbers on special teams, and that is the reason that they are in the thick of things in the Pacific Division.
Anaheim has scored on 28 percent of their power-play chances, and they have also killed off nearly 84 percent of their penalties. Both of those areas will be extremely important in the playoffs, and that's another reason that the Ducks could go on a big run.
The Ducks have also gotten terrific goaltending this season, and that matters when games tend to get much tighter when the chase for the Stanley Cup begins. Those statistics could obviously change the rest of the way, but the Ducks are doing the most important things well.
A Look at the Odds
When we take a look at the betting odds, we can see that the Ducks are huge underdogs to win the Stanley Cup. But those odds can change in a hurry. Anaheim currently has odds set at +6000, which is right around league average at this time.
These odds usually tell a pretty good story of how things will play out, but Anaheim just continues to surprise. It looks as if the Ducks have what it takes to reach the playoffs in the Pacific Division, and that is going to give them a real shot.
You can't call the Ducks a Stanley Cup title favorite at this time, but they are certainly on the list of contenders.