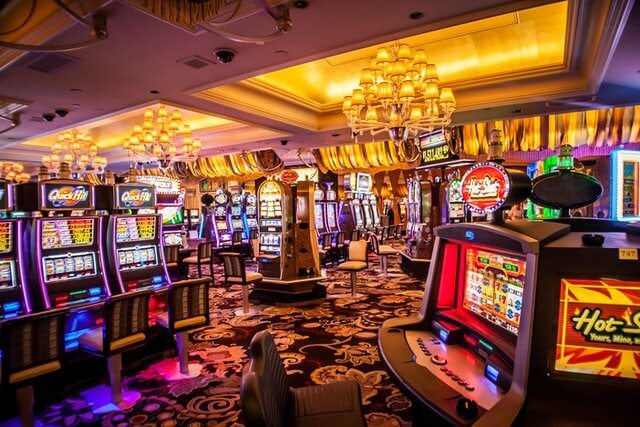 The state of Illinois has been busy building out its network of land-based casinos. Most of the new activity has been centered in and around the major city of Chicago. The city itself is in the beginning stages of development. Bally's Corporation has received the nod for that casino project.
With the full support of Chicago's City Council, Bally's is now ready to move forward on its River West casino resort in the city. Meanwhile, Full House Resorts is moving forward with its American Place casino project in Waukegan, Illinois.
Jump to
American Place Waukegan Casino Project
The plans for American Place call for a temporary casino that should be open some time this fall. The opening of the permanent gaming facility is still a few years away. Competition from Bally's city location is not the main concern according to Alex Stolyer. He is the senior VP and chief development officer for Full House Resorts.
At this point in time, the Rivers Casino in Des Plaines, Illinois is more of a concern. He also mentioned the new Potawatomi tribal casino project in Milwaukee as a source of possible competition.
Learn about online casino in more states
The Temporary Casino at American Place
The foundation for the temporary casino at American Place has been poured. This casino venue will offer 70,000 square feet of gaming space when complete. It is located near the Waukegan Fountain Square shopping center. It will utilize a Sprung structure to facilitate the construction process.
The Sprung option provides support for a high-tension tent that can be constructed in a much shorter amount of time. The current estimate to complete this structure is just seven weeks. Once that portion of the project is complete, construction on the casino's interior can get underway.
The full plans for the American Place temporary casino call for as many as 1,000 slot machines and 50 gaming tables. There will also be multiple dining options and full bar service. The addition of retail sports betting is also a strong possibility given a new partnership with Circa Sports out of Las Vegas.
Full House Resorts is also in the process of hiring as many as 260 table dealers along with workers to handle the slots. The casino plans to operate seven days a week on a round-the-clock basis. An eight-week dealer trainer program covers roulette, blackjack, baccarat and craps.
American Place will first need a casino license through the Illinois Gaming Board. Once the temporary license is secured, work on the 100,000 square-foot permanent casino structure can begin. These plans include the addition of boutique luxury suite hotel. Further down the road are expansion plans that include a four-star hotel resort.
Other Full House Resorts Gaming Properties
Full House Resorts is based in Summerlin South, Nevada. The company was first founded in 1987 and it currently operates five casino resorts.
In addition to the plans to enter the Illinois market, Full House Resorts has an established gaming presence in Nevada, Mississippi, Indiana, and Colorado. Grand Lodge Casino is a casino, resort, and spa in Lake Tahoe. Also located in Nevada is Stockman's Casino in Reno.
The Silver Slipper Casino Hotel is located in Bay St. Louis, Mississippi and Rising Star Casino is in Rising Star, Indiana. Full House Resorts also owns and operates Bronco Billy's Casino in Cripple Creek, Colorado.