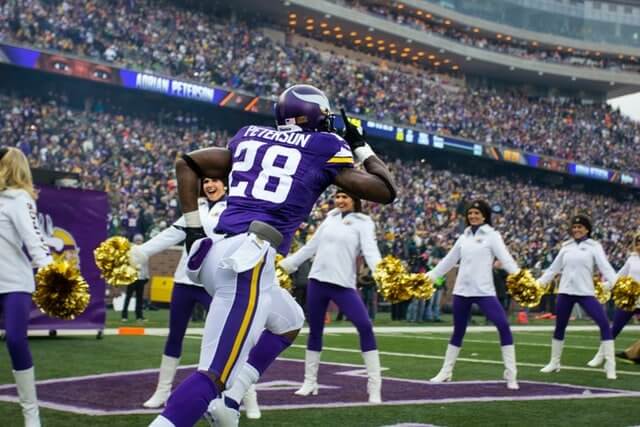 The legal US sports betting market continues to expand at an accelerated pace. It is estimated that more than half the states in the country will offer legalized betting on sports in some form by the end of this year.

Currently, 21 different states plus the District of Columbia are up and running with legal sports betting within their borders. There are 15 states in this group offering online sports betting through mobile sportsbook apps. This list is always subject to change with a number of other states going through the legislative process.

For example, Arizona, Louisiana, Maryland and South Dakota have already passed legislation to legalize betting on sports. They are working on the regulatory process ahead of a planned launch later this year. The key timeframe for each of these markets is September to catch the start of a new football season.

As far as the legal US sportsbook industry, a Big Three has emerged with the lion's share of the market.

At the top of the list is FanDuel with an estimated market share of 35%. The company is owned by Flutter Entertainment which is based in the UK.
Latest Hollywood Casino News

Flutter was formed in 2016 via a merger of Paddy Power and Betfair as two major UK sportsbooks. FanDuel got its start in the US as a prominent daily fantasy sports site. Founded in 2009, the company was then purchased by Flutter Entertainment and it has benefitted tremendously from the financial backing of a major international sports betting corporation.

FanDuel has established a business presence in 10 different states including New Jersey as the biggest market for legal sports betting in terms of the monthly handle.

The next biggest US book in terms of market share is DraftKings. This Boston-based company also got its start in the daily fantasy sports industry.
Through a SPAC (special purpose acquisition company), the company went public in April of 2020.

Many gaming industry investors see DraftKings as a "must-own" stock in light of its aggressive growth strategies and innovative approach to the software products it offers. The company's share of the US sports betting market is estimated to be 29.6%.

Industry analysts suggest that DraftKings' annual earning growth could top 30% over the next five years to cement its position as a market leader.

Backed by MGM Resorts International as a casino gaming giant, BetMGM has been able to make some major in-roads into the US sports betting market in a relatively short period of time. This rapid growth has helped this legal US sportsbook capture a 15.8% market share.

With BetMGM's strong ties to its parent company's M life Rewards customer loyalty program, its member base is growing at a strong pace. An aggressive marketing campaign backed by celebrities such as Jamie Foxx has been launched in this company's current legal sports betting markets.

With these three books controlling 80% of the legal US sports betting industry now while also growing at a strong pace, it is going to be extremely hard for competing books to close the gap. This is especially true given the Big 3's relatively small distribution across the entire marketplace at this time.