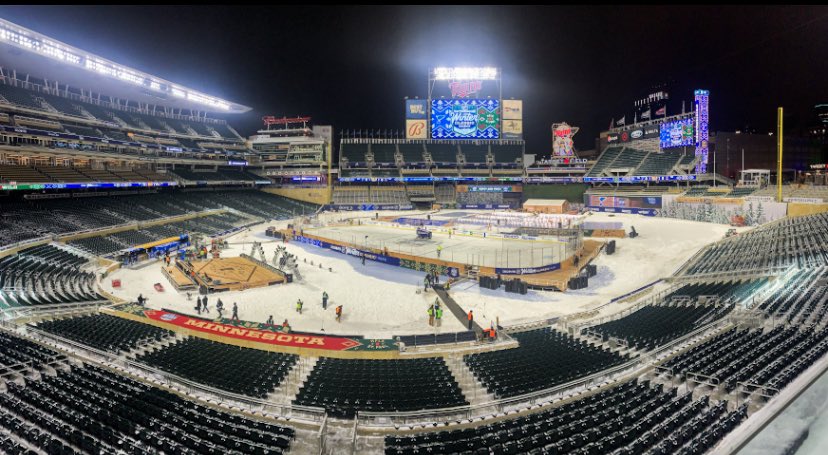 The NHL Winter Classic is back, and Target Field in Minnesota will host the great event on New Year's Day. The Minnesota Wild will take on the St. Louis Blues, and this game will have a huge impact on the Central Division race.
St. Louis comes into this game with a record of 18-9-5 for 41 points. The Blues have gone 3-2 in their last five games, and they are starting to look like a division title contender again.
Minnesota has lost four straight games, but the Wild still has 40 points on the season. This young team is still trying to prove that it belongs with some of the other top teams in the league.
The weather is expected to be frigid on Saturday night, which could impact how the game is played.
Jump to
Blues Tough on Defense
You won't find much separation between these two teams on the offensive end of the ice, but the Blues have been a great defensive team. St. Louis is allowing just 2.7 goals per game, which could come into play on Saturday night outdoors.
Goaltender Jordan Binnington is giving up just 2.83 goals per game, and the Blues are also killing off over 83 percent of their own penalties. St. Louis doesn't mind getting into a high-scoring affair, but they can control this game on the defensive end of the ice.
Minnesota Has Many Weapons
The Minnesota Wild are scoring over 3.6 goals per game this season, and they have the ability to completely overwhelm an opponent. Kirill Kaprizov leads the Wild with 24 assists and 36 points on the season, but he has clearly gotten plenty of help.
This season, the Wild have struggled on the power play, converting less than 18 percent of their attempts. Scoring against the Blues is never easy, and Minnesota must find a way to take advantage.
Minnesota has also struggled to slow down opponents, but they simply try to win games on the offensive end of the ice.
Wild Have Too Much Offense
Both of these teams can really score the puck, but it is the Wild that have more offensive weapons than the Blues. Minnesota has not been great on offense over the past few weeks, but that can turn around in a hurry.
St. Louis is going to be facing a well-rested Minnesota team, and the Blues simply can't rely on the defense to do the job. The Blues do have some experience in playing in this type of game, but it's not going to help them on Saturday night.
Take the Minnesota Wild as they pick up a win in front of a packed house at Target Field.