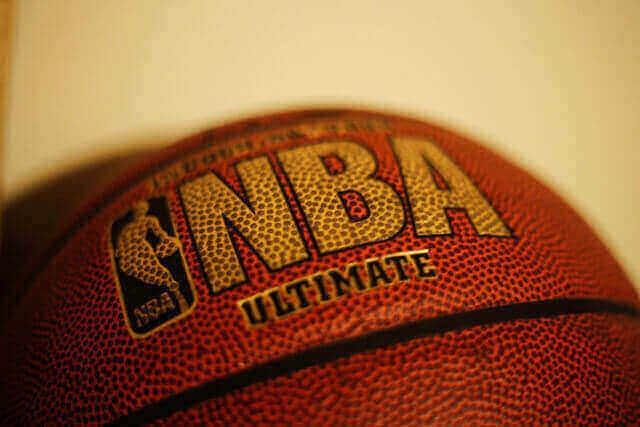 The 2022 NBA All-Star Game is ready to take place on Sunday, February 20, and it will take place in Cleveland, Ohio. This is always one of the biggest sporting events of the year, and the best basketball players in the world will once again be on the floor.
LeBron James was once again the leading vote-getter in the Western Conference, and he will be seeking his fifth straight victory as captain. LeBron will also be on the floor with his team, and he has a history of playing well in this event.
Kevin Durant was chosen as the other captain after receiving the most votes in the Eastern Conference. Durant will not be suiting up for this game after suffering an injury, and that will have a big impact on the outcome.
Team LeBron is a 5.5-point betting favorite over Team Durant in this All-Star Game.
Jump to
LeBron Has Loaded Roster
LeBron James is still one of the best players in the world, but he made sure to load up his team for this game. He chose three former MVPs to join him in the starting lineup, and DeMar DeRozan was his other selection.
Giannis Antetokounmpo is the reigning All-Star Game MVP, and he has proven to be nearly unstoppable in this game. The "Greek Freak" didn't miss a shot in last year's event, and Team LeBron looks to be unstoppable on offense.
The fact that this game is being played in Cleveland is another reason to focus on Team LeBron. Even though James is no longer a member of the Cavs, this game will mean a lot to him, and the rest of his teammates are going to respond.
No Durant; Big Problem
The fact that Kevin Durant is not suiting up on Sunday already puts his team at a massive advantage. Durant did choose Joel Embiid as his top pick in the draft, but most players don't usually have a big impact on this game.
Team Durant will be led by Ja Morant and Trae Young at the guard position, and this team will be looking to light it up from deep. This strategy might work well in the regular season, but the easiest points are usually scored around the basket in this event.
This team will have youth on its side, and Team Durant will have to play with exceptional energy if they want to pick up a win.
LeBron Wins Fifth Straight Game
It seems like the offensive talent in the NBA gets better every single year, and this should once again lead to a great offensive performance. Team Durant will have some players that are excited to be in the All-Star Game, but that roster also seems to be lacking some talent.
LeBron James knows how to draft an All-Star roster, and he has plenty of MVPs that can step up and lead the way. Team James also has some of the best defensive players in this game, and that will allow them to take control of this game when it matters most.
Bet Team LeBron -5.5 as he once again captains a team that picks up a dominant win in the All-Star Game.