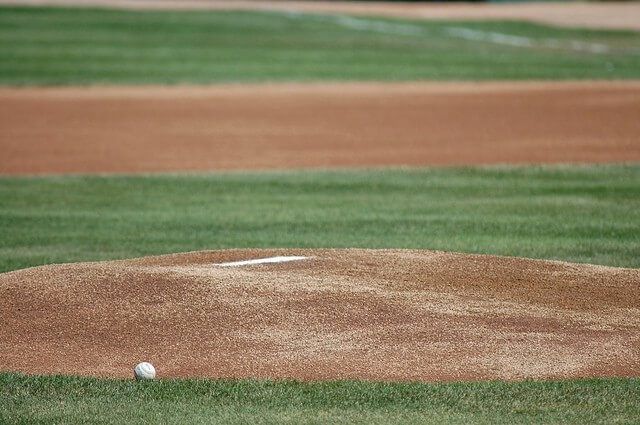 Now that the MLB lockout is finally over, it's time to take a look at some projected win totals. Below are some of the better betting picks.
The start of the 2022 Major League Baseball season is going to be a bit delayed, but a full season is set to be played. There have been a flurry of free-agent moves made over the last few weeks, but the rosters are now set.
It's always hard to predict how each team will fare until the rosters are completely ready. Now that we have a better idea of the batting lineups and pitching rotation for each team, it's time to take a look at the projected win totals.
Betting odds have been set for all 30 teams, but there are three betting lines that really stand out. Here are three win totals that you will want to bet on in 2022.
Jump to
Chicago White Sox Over 91.5
The first team to focus on is the Chicago White Sox, and they are a popular pick to win the World Series. Chicago has not gotten it done in the postseason, but they were a juggernaut a season ago.
The White Sox have a win total set at 91.5, and getting to that number should put them near the top of the American League. Pitching is always going to be a top priority for a team in the AL, but this lineup is going to do some damage.
Another factor to look at is the division, and the White Sox should have little trouble in the AL Central. Teams in this division have improved but not enough to really challenge Chicago.
Tampa Bay Rays Under 89.5
The Tampa Bay Rays just continue to put together winning teams despite spending very little money. Tampa Bay knows how to work with prospects to get them ready for MLB. That will be another key this season.
The problem for Tampa Bay is that it has turned into an arms race in the AL East, and the Rays just can't keep up. Tampa Bay looks like the 4th best team in the division on paper, and it's hard to see them finishing higher than that.
Tampa Bay just doesn't have enough offense, and that pitching can't carry them. This will be another respectable year for the Rays, but they are going to fall short of getting to 89 wins.
Milwaukee Brewers Over 90
The Milwaukee Brewers have quietly been one of the best teams in the National League over the last five years. Pitching has carried the Brewers, and that rotation is going to be terrific again.
Milwaukee is going to win at least 91 games this year, especially in the Central Division. Three teams in that division are making no attempt to challenge for the playoffs, and it could allow the Brewers to have the best record in the NL.