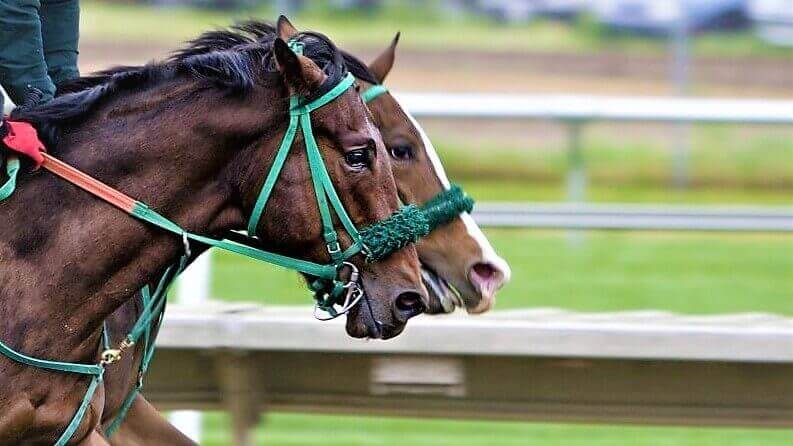 The results from this year's Kentucky Derby betting are in and the numbers are way down. Even though the race ended up to be a spectacular battle between two of the top favorites, the annual "Run for The Roses" failed to attract the full force of the betting public despite the possibility of legal horse betting.
Maybe it was the four-month delay from the traditional first Saturday in May. Maybe it was the empty stands at Churchill Downs. Whatever the case may be, the current situation pandemic impacted another one of the biggest sporting events of the year.
The money bet on the Kentucky Derby itself was $79.4 million. Famed trainer Bob Baffert posted his record-tying sixth career Derby win when Authentic held off the favorite Tiz the Law down the stretch. The official margin of victory was 1 ¼ lengths. Veteran John Velazquez was the winning jockey.
The decision was made to delay this year's race from early May to Sept. 5 and the original plan called for a live audience close to 23,000 fans. Current conditions in the Louisville area, forced the track to ban all live attendees just weeks before the race.
The $126 million bet on Saturday's race card at Churchill was the lowest since 2002. The total handle that year on Derby Day was $123.2 million.
Last year's Kentucky Derby alone generated a betting handle of $165.5 million. The total amount bet on that day's race card was $250.9 million. This amount set a new betting record across all sources.
There were 150,729 spectators at that event and they bet $21.3 million on the 2019 Derby Day card.
Similar results were posted for Friday's Churchill Downs race card featuring the Kentucky Oaks. The total betting handle across all sources was $30.8 million. The betting total for the same card last year was $60.2 million.
The amount of money bet on the 2019 Kentucky Oaks was $19.4 million. This dropped to $10 million for that same race this year.
In another thriller, Shedaresthedevil held off Gamine, who was the 3/5 favorite to win. The Oaks' winner also entered the record books with the fastest time ever (1:48.28) to complete the 1 1/8-mile run on dirt.
All-in-all, it was a great weekend of racing at one of the best racing venues in the country. The numbers could have been better. However, the fact these races took place this year is a testament to Churchill Downs.
Read more about horse race betting: