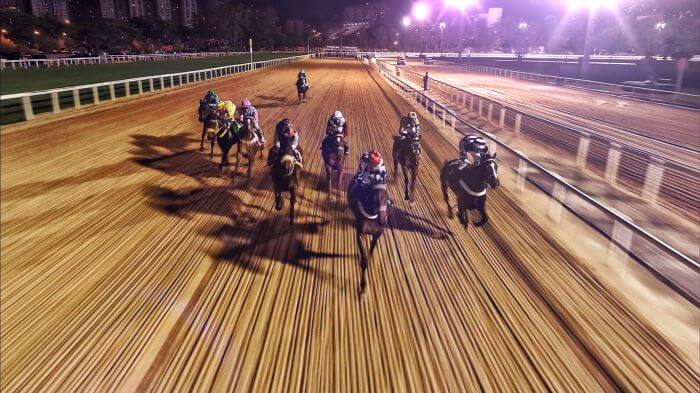 The biggest sports betting story of the weekend was a major upset in the 2022 Kentucky Derby. Going off at 80-1 odds, Rich Strike stunned the field with this historic victory. Horse bettors at Churchill Downs in Kentucky and all across the nation watched in disbelief as the two favorites to win finished second and third.
At a famous East Coast horse racing track in New Jersey, history was also made this past Sunday. The live race card at Monmouth Park offered fixed-odds betting as part of its overall gaming options. As part of track's return to live racing for the 2022 season, a recent change in New Jersey law initiated the additional betting market.
Jump to
Pari-Mutuel Odds vs. Fixed-Odds
Traditionally, horse betting in the legal US market has always been based on pari-mutuel odds. This entails the use of money pools for each wager option. The actual betting odds for the horses running in a race are determined by the amount of money bet in each pari-mutuel pool.
For example, if the favorite opens at 3-1 odds and a large amount of cash is wagered on them to win, the betting odds might drop to 2-1 or lower. The final odds for any race horse are based on the total money wagered right before post time when the race starts.
A change in New Jersey horse betting laws paved the way for fixed-odds betting on horse races. The major difference is locking in the odds when a bet is actually placed. If a wager is placed on the favorite at 3-1 odds ahead of the race, the bettor is guaranteed that return on investment if the horse goes on to win.
For the time being, fixed-odds horse betting at Monmouth Park will only be available for wagers on win, place and show markets. The minimum amount of any fixed-odds bet has been set at $1. The track as already setup designated betting windows to place a fixed-odds horse racing bet.
The Future of Fixed-Odds Horse Betting
This is an exciting development for the entire US horse racing industry. As part of an effort to appeal to sports bettors familiar with fixed-odds for betting games, adding fixed-odds for horse races makes good business sense.
Popular for years in the UK, European and Australian horse racing industry, fixed odds for US horse races should also grow in popularity over time.
Bringing fixed-odds horse betting has been a two-year project in New Jersey. Monmouth Park partnered with Australian-based BetMakers Technology Group. This will be the only race track in the Garden State with fixed-odds betting as an option.
The other two horse racing facilities with live cards in New Jersey are The Meadowlands and Freehold Raceway. Each of those gaming venues currently offers legal sports betting through a retail book.
BetMakers founder and CEO is Todd Buckingham. Calling the project a "huge undertaking", he also stated that:
"We truly believe this will be a gamechanger for Thoroughbred racing not only in New Jersey but in all of the US."