A new wagering craze is taking the US market by storm — the micro bet. This kind of bet is a form of in-game wagering, much like traditional live betting. It is a wager on an event within the context of a game that is about to happen, but won't last very long.
This can refer to something like the next pitch or play that is about to happen. Micro betting is a legit form of betting, just like live betting/in-game betting is. The micro moniker refers to the smaller facet aspect of the bet.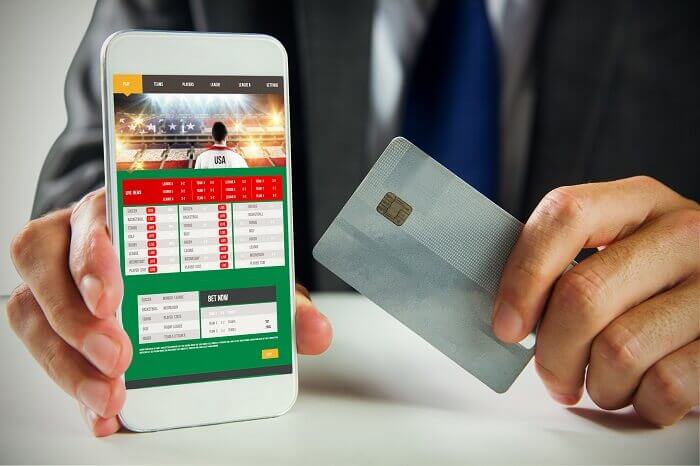 Jump to
Benefits of Micro Betting
A micro bet can be beneficial for a few different reasons. For one, live betting is a great way to add excitement to any sporting event that you are watching. Plus, in-game betting takes into account occurrences that have happened during the gameplay while it is happening live.
With a micro bet, the odds on the bet will be adjusted due to the fact that the game has already started. Because of the popularity of micro betting in other markets worldwide, it has been predicted that 70% of the US sports bets placed by 2023 will be micro bets. So, that means many operators are already looking to expand their micro bet offerings.
Because of the instant nature of micro betting, these bets tend to be settled quickly while the game is in session. The options for the types of micro bets that can be placed are also vast since they have to do with plays and occurrences during the games. Micro betting can also occur in association with a number of sports because of its nature.
If you are already familiar with prop bets, you should be able to pick up on micro betting pretty easily. And, the variety of micro bets will only be increasing as the practice gains popularity.
Examples of Micro Bets
Now, you may still be curious as to what a micro bet is. Or, you may wonder how it differs exactly from a traditional in-game bet. So, some examples of micro bets will help illustrate exactly what they are.
Some examples of micro bets in baseball are: will the next pitch be a strike or a ball? Will the next play be a single or a double? Will the next batter get a hit or a strike? Will the next play be a double play?
Some examples of micro bets in basketball are: will Kevin Durant commit a foul? Will the opponent make their free throws? Who will win the tip off? Will Steph Curry score a three pointer? – Check out our how to guide for basketball betting.
Some examples of micro bets in football are: will the field goal be successful? Will Dalvin Cook get tackled during the next play? Will the Aaron Rodgers throw a successful pass in the next play? Who will win the kickoff? – Check out our how to guide for football betting.
Some examples of micro bets in hockey are: will there be a penalty? Will the goalie save the next attempted goal? Will Sidney Crosby score during the next play? – Check out our how to guide for hockey betting.
Some examples of micro bets in soccer are: will Mo Salah get an offsides penalty? Will they make the penalty kick? Will the goalie be able to save the penalty kick? – Check out our how to guide for soccer betting.
Some examples of micro bets in golf are: will Tiger Woods make this next putt? Will he score a birdie? Will he make par for this next hole? Will he be two strokes over par? – Check out our how to guide for golf betting.
Which Sportsbooks Offer Micro Bets
Now, there are already multiple online sports betting operators who offer in-game betting, live betting, and micro bets. And, as the popularity of micro betting grows, more online sports betting operators will follow suit. Plus, more types of micro bets will be added by these operators.
At this time, your best bet to find micro betting offerings is to check some of the biggest online sports betting operators. The following online sportsbooks offer micro bets:
As far as for these three, the DraftKings Sportsbook may be the best one to check out. DraftKings has some of the biggest live betting markets in the industry. DraftKings has micro betting lines and users can access these typically under the live props section of an in-progress game. Users should be able to find micro bets for the MLB, NBA, NFL, NHL, golf, soccer, and more on DraftKings.
New to Sports Betting?
So, if you are going to dive into the world of micro betting, you will need to understand the world of online sports betting first. Which means, you should make sure you understand how to place your bets and where to place them. Plus, there are some finer details that you will need to comprehend as well.

Luckily for you, there are some how to guides for novice bettors that can help you get up to speed. Here and here you should be able to find some guides to help you learn how to be the best sports bettor. Plus, many online sportsbooks themselves also have help centers to help you learn the ropes.