Not all sportsbooks make it easy for people to claim the money that is rightfully theirs. Below, we take an in-depth look at the fastest payout sportsbooks on the market.
We also compare several of the fastest payouts for online sports betting so that you can find the best sportsbook with a fast payout to avoid the hassle of getting the money you have won. Read about casino payout times too.
Sportsbooks: Fastest Payouts
Here is a brief overview of the fastest payouts online sports betting operators and their payout time:
| Fastest Paying Sportsbooks | Time for Payout |
| --- | --- |
| FanDuel | Instant |
| DraftKings | Instant |
| PointsBet | Instant |
| BetRivers | Up to 3 days (estimated) |
| BetMGM | Instant up to a few business days (depending on method) |
| Last verified | Nov 30, 2023 |
*Payout time is calculated using business days only, taking into consideration the slowest payment options on these platforms.
<iframe width="560″ height="315″ src="https://www.youtube.com/embed/bDTXtg2kJac" frameborder="0″ allow="accelerometer; autoplay; encrypted-media; gyroscope; picture-in-picture" allowfullscreen></iframe>
Jump to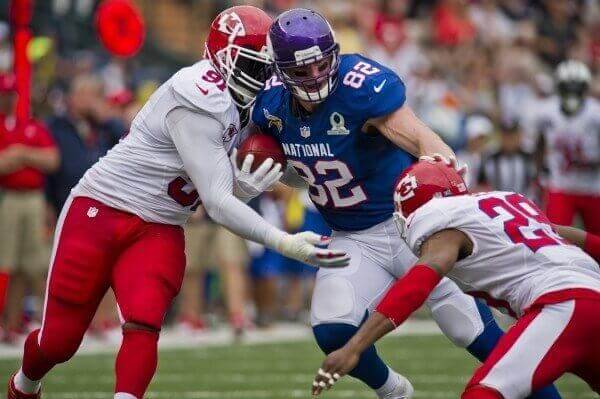 Fastest Paying Sportsbooks in the US
With the slow but steady legalization process of online sports betting across the country, there are a number of new websites being launched in the US to allow for online sports betting. Below, read more about the fastest payout sportsbooks available.
Xpressbet
Xpressbet has three main withdrawal methods. Users can choose from instant deposits and withdrawals via PayPal to getting payouts by mail (Check) within 1 business day. This is the reason why Xpressbet is the fastest payout online sportsbook operator, in our opinion. While they only focus on horse racing, they can claim the title of fastest payout sportsbooks in a general sense.
BetAmerica
You can withdraw your money instantly at this bookmaker or wait up to 5 business days depending on the payment method of your choice. Naturally, if you go with the online payment methods, the whole withdrawal process will be faster.
William Hill
William Hill is the third fastest payout sportsbook on our list for a good reason. In addition to it being a trustworthy brand, William Hill also provides its players with already proven payment methods and a good average payout time.
Twinspires
Similarly to William Hill, Twinspires provides their players with some solid payout time. There are three major ways you can use to withdraw money from their platform: online, by phone and in person.
FanDuel
Depending on the withdrawal method, FanDuel can give you some quick payout time. On the other hand, some payment methods will make you wait for up to 7 business days. In those other cases, this might not be the best sportsbook fast payout choice for you.
TVG
As always, the check withdrawal requests can take a very long time. Yet, with TVG it seems to take up to 10 business days which makes them far from being the fastest payout online sportsbook on the market.
SugarHouse
With up to 14 days for making withdrawals with some payout methods, SugarHouse is at the very bottom of this table.
Which Sportsbook Offers the Fastest Withdrawal?
According to our research, the fastest payouts for online sports betting depends largely on how you will be withdrawing your money. While all of the above-mentioned websites offer a 24-hour turnaround time for payout via certain methods, some of the payout methods they offer can actually take up to 14 days!
The best sportsbook for fast payout, then, will largely depend on what type of payout you require.
For example, The William Hill Sportsbook is one of the fastest payout sportsbooks if you want a cash payout between $10 and $5000 dollars as they offer that immediately. Bank transfers, on the other hand, can take a lot more time.
Similarly, the Sugar House casino offers immediate cash pickup at the Casino Cage, though a check by mail can take up to 14 days to arrive in your mailbox. SugarHouse Casino does, however, offer a helpful prepaid card that will allow you to access your funds immediately.
Lastly, the FanDuel sportsbook offers Paypal payouts that take anywhere between 24 and 48 hours while their prepaid card allows your winnings to settle into your account in a period between 24 and 36 hours. Any of these three online sportsbooks can be considered to be the fastest payout sportsbook depending on how you prefer getting paid.
Common Sportsbook Payment Options
Here we take an in-depth look at all of the payment options for the three sportsbooks reviewed in this article:
FanDuel
ACH/E-Check – Not available for credit unions and requires you to have a checking account. The processing time of 24 hours along with an expected three to five business day wait for funds to be deposited via your bank.
Check: Processing Time of 5-7 days though you can only use the address used when you signed up for your account.
FanDuel Prepaid Card: You can withdraw winnings to your card and then redeposit into your Bet account. You can also withdraw via an ATM machine or use the card anywhere a Discover Card is used. Processing Time of 24-36 hours.
Paypal: Only available if you also deposit via Paypal. Withdrawal time of an estimated 24-48 hours.
SugarHouse
SugarHouse Prepaid Card: Immediate fund availability.
Neteller: Sometimes immediately, though it can take one business day.
ACH/eCheck: 3 to 5 business days. Checking account only.
Cash @ Casino Cage: Immediate availability of funds.
Check by Mail: 10 to 14 business days.
William Hill
Debit or Credit Card: 3 to 5 Working Days
Neteller, Skrill, or Paypal: 24 Hours
INSTADEBIT: 24 Hours
ClickandBuy: 24 Hours
EntroPay: 3 – 5 Working Days
Bank Transfer: 3 – 10 Working Days
Cheque: 5 – 28 Working Days
Cash: Immediate
Online Sportsbook Benefits: fast payouts at home
One of the major benefits of opting for fast payouts at home with the fastest payout sportsbook is that you can get paid without ever having to leave your couch. While immediate cash payouts at a casino are nice in some regards, walking out of a casino with a wallet full of cash certainly presents a safety and security concern. The best sportsbook with fast payout allows you to get your cash in a reasonable amount of time without having to worry about security issues.
Sportsbook Payout Customer Service
All of these fastest payout sportsbooks also offer high-quality customer service which is important, especially if you are waiting anxiously on payouts to arrive in your bank account or mailbox.
SugarHouse Casino has a helpful online contact form and phone number you can contact. William Hill also offers the same options while FanDuel offers a 24/7 help desk and also offers email help. For this reason, we believe that FanDuel is not only one of the fastest payout sportsbook options, but also offers superior customer service for people who are having trouble receiving their payout.
Fastest Sportsbook Payouts: Final Verdict
These three sportsbooks reviewed above offer excellent options making them some of the fastest paying online sportsbooks. With March Madness coming up, make sure to sign up today to be ready.
| | |
| --- | --- |
| What we like | What we don't like |
| William Hill offers the most options for payout. | William Hill customer service can be tricky to navigate. |
| FanDuel has the easiest customer service option. | FanDuel does not allow deposit into a savings account. |
| SugarHouse has an easy-to-use prepaid card. | SugarHouse has a slow check delivery service. |
Finally, one last thing. SugarHouse is offering a great welcome bonus to new players: 100% match deposit up to $250! Follow the button below to claim your bonus today.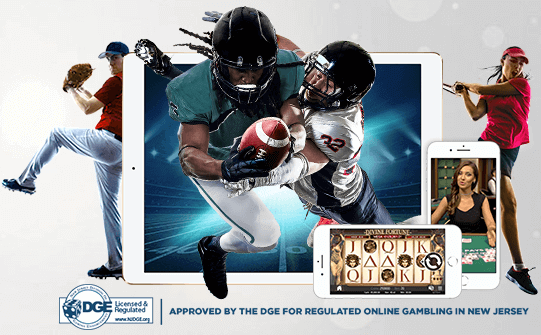 SugarHouse Sportsbook Promo Code