The FanDuel Prepaid Card has become a very popular payment method for people using a FanDuel online offering. It is a way for users to quickly make payments to one of the leading online sportsbook operators in the United States.
You'll find it available at pretty much every FanDuel platform. Also known as the FanDuel Prepaid Play+ Card, this article will look at all aspects of using this as a payment option. You can then see if it is a good option for you.
Jump to
Benefits Of A Prepaid Card
There are a number of benefits associated with using the FanDuel Prepaid Play+ Card. It is a very convenient way to look after your FanDuel deposits and withdrawals. You can confine the funds on this card to gambling purposes, rather than using a general type of card.
There is no way that you can go into an overdraft when using this type of card, which is not the case when using a debit card. You also won't be able to accumulate debt with a prepaid card, which is not the case if you use a credit card.
You'll also be able to use the card to conduct a FanDuel withdrawal in a short space of time. People can even use the card to withdraw winnings from an ATM. Finally, the FanDuel Prepaid Card is linked to the operator's loyalty scheme, so you can make sure to take advantage of all of the great benefits.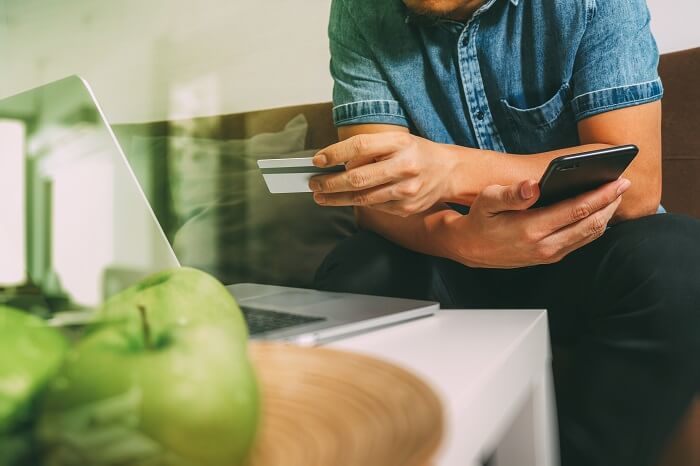 FanDuel Prepaid Card "How-to's"
How to sign up
Signing up for a FanDuel Prepaid Card is a fairly straightforward process. You can be up and running in little to no time at all. Here is a look at the steps that you need to follow:
Create an account with FanDuel
Claim the great Bet $5 On Any Market, Get $150 in Bonus Bets!
When you go to make your first FanDuel deposit, choose the FanDuel Prepaid Card
Agree to the terms and conditions before clicking "enroll"
Add funds to the FanDuel Prepaid Card and then add these funds to your FanDuel account
A personalized card will also be mailed to you in ten days or two weeks after registering
How to deposit
When you have your prepaid card and you want to add funds to your FanDuel account, there are just a couple of steps to consider.
Go to the 'Deposit' page
Select the FanDuel Prepaid Card as your deposit method
Enter the card details and specify how much you want to deposit
The funds will then instantly load into your FanDuel account
How to withdraw
The processing of conducting a FanDuel withdrawal is very similar to how you add funds. If you have had some winning bets and want to withdraw some of these funds, you just need to do a few things:
Log into your FanDuel account
Go to the 'Withdraw' section
Select the option to load funds to a prepaid card
Decide how much you want to transfer into your FanDuel Prepaid Card
Verify your identity by entering the final four digits of your Social Security number
Where to use the FanDuel Prepaid Card
You can use the prepaid card on any of the FanDuel products that are up and running in your state. This can include daily fantasy sports, sports betting, and online casinos.
You are also able to withdraw funds from your prepaid card through an ATM if you want to get it in the form of cash. Users of the card can even transfer money to a bank account if necessary.
There will be a $2 fee for transferring funds for the card to a bank account or withdrawing cash for an ATM. However, there are no fees in place when conducting other types of transactions with the card.
FanDuel Prepaid Card FAQs
If you have never used a prepaid card before, there can be a lot of questions that you might have. It is important that you get an answer to these queries before you commit to using a given payment option. Here are some of the questions that get asked frequently about the FanDuel Prepaid Card:
What are the fees associated with the FanDuel prepaid card?
You will not have to pay any fees when you are loading funds to a FanDuel Prepaid Card. You also do not pay any fees for adding and withdrawing funds from a FanDuel account with the card.

However, there is a $2 fee in place if you transfer funds from your FanDuel Prepaid Card into a bank account or if you withdraw cash from an ATM. If you do not use the card for six months, then there will be a $2.95 inactivity fee.
Is the FanDuel prepaid card a safe payment method?
This is an extremely safe way to add and withdraw funds from a FanDuel account. Prepaid cards in their own nature are very safe to use for gambling purposes. This is because you can only spend what is on the card.

You will not be able to go into an overdraft or to get credit. The cards themselves are also very secure in terms of their security features.
How long does it take to deposit/withdraw?
If you are making a FanDuel deposit, the funds should process instantly when added from a FanDuel Prepaid Card. When you make a FanDuel withdrawal, the operator will usually take up to two days to approve any type of withdrawal, no matter the payment option.

Then once you get approval, you should usually get instant access to your funds when using a FanDuel Prepaid Card.
Do any other Sportsbooks offer prepaid cards?
Many other leading online sportsbooks in the United States offer their own versions of prepaid cards. This includes the likes of BetRivers, SugarHouse, and DraftKings. Many sites also offer generic prepaid cards, with Paysafecard being the most popular option in this regard.
How long does it take to get the physical FanDuel Prepaid Card?
You will usually receive the physical card in the mail within two weeks.