It is a great time to look into this DraftKings basketball review before tournament season hits.
So, you will know all about the markets for professional basketball, college basketball, as well as European basketball in this review. Then, we will also check out the quality of the app, the odds, and look into the bonuses offered.
Jump to
DraftKings Professional Basketball Markets
DraftKings Sportsbook is one of the most popular online sports betting sites around. The DraftKings name has long been established as a leader among sports fans for fantasy sports as well as legal sports betting. So, you will not be surprised to hear that you can find the professional basketball games you are interested in on DraftKings.
When it comes to professional basketball on the DraftKings sports betting site, you can place a wide variety of bets. You can place future bets for teams and players, you can place games on the professional basketball draft. And, you can also place parlays, game lines, game props, team props, and more.
You can also trust that a site like DraftKings has some of the best basketball odds you can find. So, you will know that the odds you are using are trustworthy and researched. This means you will be able to place some great bets on professional basketball and get a bonus with a DraftKings promo code.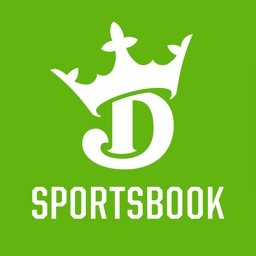 DraftKings College Basketball Markets
Luckily for college basketball fans, DraftKings offers college basketball bets on its online sports betting site. However, some states do not allow you to place bets on the state's own college basketball teams. Sports betting in New Jersey is one such example of this rule.
This means you need to look into whether you live in a state that does not allow local college basketball betting. But, you can place your March Madness wagers and other college basketball bets using the DraftKings Sportsbook. And, you can enjoy a wide variety of college basketball bets on the Sportsbook too.
You can place game line bets, halves, team futures, player futures, as well as game props bets. So, you can choose from a wide variety of bets on this online sports betting site. And, you will know you are placing your bets on a very safe and popular online sportsbook.
DraftKings App
You can use the DraftKings Sportsbook app if you are an iPhone/iOS user or an Android user. However, the Android Google Play store does not allow real money gambling apps yet. Therefore, all Android users will have to visit the DraftKings website and download the app from the site.
The DraftKings online sportsbook app allows users to recreate the same experience they enjoy as on the desktop site. You can place your bets and redeem your promotions. Plus, you can make deposits into your account to place bets with.
The DraftKings app is very easy to use and easy to install. You must have an up to date operating system on your device of choice. Plus, you will need to have sufficient memory on your device to download and install the app.
DraftKings Basketball Bonuses
You must make sure you understand the terms and conditions of the offer presented at the beginning of this article. Those requirements must be met in order to redeem the offer. And, you should see if there are any wagering limits associated with the deal as well. Then, you can redeem the offer and be sure to keep the bonus.