Connecticut Huskies defeated San Diego State Aztecs (76-56) in the 2023 NCAAB tournament finals.
In this guide to March Madness Sweet 16 betting, we will give you some tips for making your picks to reach this prestigious round of the Big Dance. You can use these tips to help shape your picks for the Elite 8, Final Four, and National Championship as well.
The first games of the NCAA Tournament are beloved due to the upsets and the ability to watch college basketball during the workday. But when the first two rounds and the subsequent destruction of office productivity have dissipated, the tournament really ramps up, starting with the Sweet 16.
The Sweet 16 is the third round of the NCAA Tournament, where the last remaining 16 teams fight it out for a chance to play in the regional finals. This round typically serves as a showcase of the mettle of the top teams in the country. In the Sweet 16, those top teams take on teams that are seeded lower but have proven their toughness by fighting through the first two rounds.
Jump to
Sweet 16 Odds
These types of odds are typically available up until the 2nd round of the tournament. Here are some examples of NCAA champion's odds.
IUPUI Jaguars
Spalding Pelicans
Odds are not currently available.
Odds are subject to change. Last updated
September 5, 2023 7:49 am
.
Top Sweet 16 Predictions
When predicting which teams will make it to the Sweet 16, you are picking a team to win at least two games to reach that stage. In the event that your bracket has a team from the First Four in the Sweet 16, that team has to win three games to get to the Sweet 16.
When picking a team to get to the second week of the NCAA Tournament, you must ask yourself whether that team is built to beat a number of different types of teams.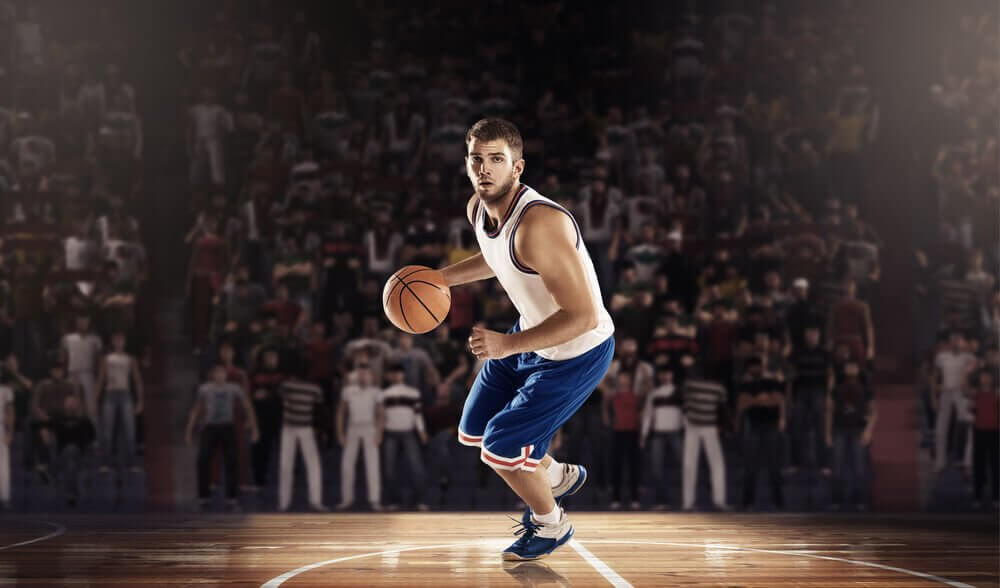 Who Will Make it to the Sweet 16
When picking teams to get to the Sweet 16, there are plenty of options to consider. Right off the bat, there are a few criteria that are often met by teams that reach the second weekend.
While there are no guarantees as to which teams will get to the Sweet 16, these criteria should help narrow down which seeds may get there.
At Least Three No. 1 Seeds:
The four No. 1 seeds in the NCAA Tournament are not invincible each year. The UMBC Retrievers proved that when they demolished top overall seed Virginia in the first round in 2018.
But, for the most part, the top seeds in the tournament are able to get through the first two rounds of the tournament without a ton of issues.
The NCAA Tournament field expanded to 64 in 1985. Since then, only three editions of the tournament have seen more than one one-seed get knocked out before the Sweet 16.
If you are going to pick an upset of a one-seed, statistically, it makes sense to pick a maximum of one top-seeded team to fall during the first weekend.
Two Double-Digit Seeds:
A true Cinderella story in the NCAA Tournament is considered a team that makes it to the Sweet 16 as a double-digit seed. So many strong mid-major conference champions and some of the last Power 5 at-larges find themselves as double-digit seeds.
In fact, the majority of the tournaments held since the field's expansion to 64 have seen multiple double-digit seeds advance to the second weekend.
With that said, there is no guarantee that any double-digit seeds will get into the Sweet 16. Teams seeded 10 or higher have failed to get to the Sweet 16 twice in the history of the 64-team tournament.
As is the case in any tournament, those filling out their brackets must evaluate each matchup individually rather than making picks based on some sort of seeding obligation.
Four Teams From the Same Conference:
It isn't uncommon that certain conferences rise to the top of the seedings when the NCAA Tournament bracket is revealed. Conferences like the Big East and ACC have been in that position in the past, with multiple teams expected to reach the Sweet 16.
Historically, those conferences have performed very well in the tournament, which bodes well for the Big Ten in 2021.
There have been seven instances of one conference having three or more teams on the top two seed lines. In all seven of those instances, at least one team has made the Sweet 16.
In five of those tournaments, at least two teams from those conferences have reached the Sweet 16. With the Big Ten having four top-two seeds in the 2021 tournament, the conference has a legitimate shot to have four teams in the Sweet 16.
Who Won't Make it to the Sweet 16
Just like there are trends surrounding which teams will make the Sweet 16, there are plenty of trends that pertain to which teams will not get there. These trends can also help narrow down the possibilities for the Sweet 16, and make filling out the first two rounds of your bracket just a little bit easier.
A 16 Seed:
Only one time in the history of the NCAA Tournament has a 16-seed defeated a one-seed. That upset came in 2018 when UMBC defeated Virginia.
Thus, UMBC was the only 16-seed to ever play for a spot in the Sweet 16. They were not successful in reaching the Sweet 16, as the Retrievers fell to Kansas State in the Round of 32.
The likelihood of a 16-seed reaching the second round is infinitesimal, let alone getting to the Sweet 16. Therefore, no matter how highly you think of a 16-seed, it is not a smart play to advance one to the third round in your bracket.
All Four No. 1 Seeds:
As mentioned earlier, it is exceedingly likely that at least three No. 1 seeds reach the Sweet 16 of the NCAA Tournament. But it is not nearly as likely that all four No. 1 seeds get to the Sweet 16.
In fact, only 18 of 35 tournaments have seen all four No. 1 seeds advance past the first two rounds. That is just 51.4% of the time since the field expanded to 64 teams.
If you do decide to select a number one seed to falter in the first two rounds of the tournament, there is some risk involved. Bracket contests reward wins in the Sweet 16 and beyond with more points than early-round victories.
If you incorrectly pick a one seed to be eliminated in the early rounds, your competition has the chance to gain serious points on your bracket by virtue of the chalk advancing.
A Team That Can't Shoot
The three-point shot has become ingrained into college and professional basketball, to the point that a lack of perimeter shooting alone can prevent teams from reaching the Sweet 16. With tournament games often being tight down the stretch, scoring in the paint can get more difficult to come by.
An inability to spread the floor and make defenders respect the outside shot can prevent even the best interior players from ever getting to the third round. Conversely, elite three-point shooting can single-handedly lift teams into the Sweet 16 if done well enough.
Stephen Curry's run to the second weekend of the tournament with Davidson comes to mind in 2008. There, Curry's perimeter expertise helped make up for the deficiencies of the rest of the roster en route to an historic run.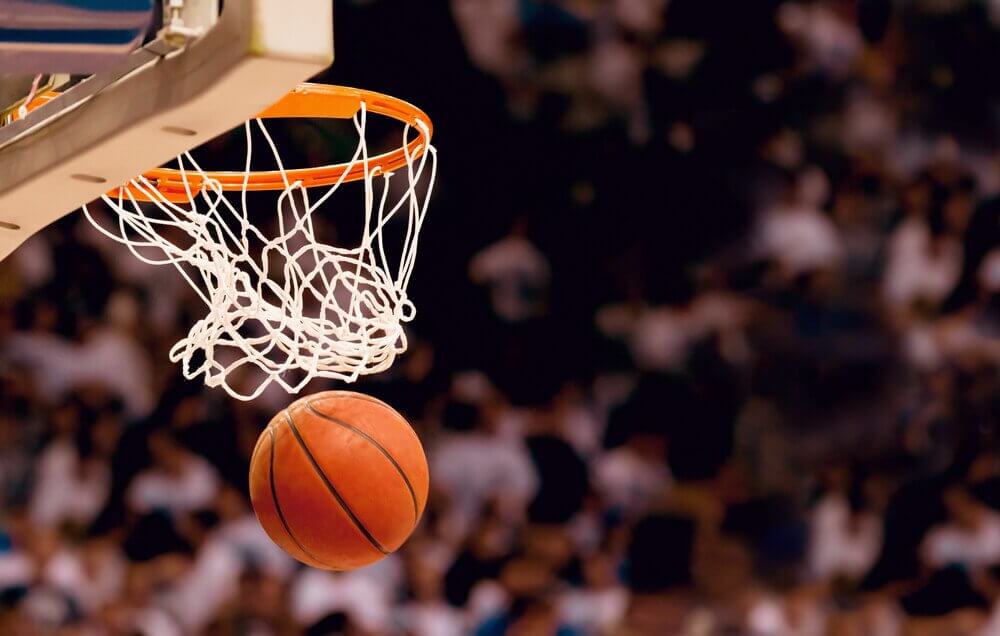 Sweet 16 Betting Tips
Just as important as identifying which kinds of teams will make the Sweet 16 in your bracket is winning your bets once the Sweet 16 arrives. By this point in the tournament, each team has won a pair of tournament games and are playing well. But with these Sweet 16 betting tips, you can cut through the clutter to make the best possible selections.
Parlay Double-Digit Seeds:
If multiple double-digit seeds make it to the Sweet 16 of the NCAA Tournament, that means that multiple double-digit seeds can make it to the Elite 8. If you are confident that multiple teams seeded tenth or higher will advance past the Sweet 16, you can parlay those double-digit seeds and potentially receive a huge payout.
Only 12 double-digit seeds have ever reached the Elite 8, and the feat has never been achieved twice in the same year. But double-digit seeds are typically sizable underdogs at this stage of the tournament.
Stay Away From Betting Chalk:
In March Madness betting, "chalk" refers to the top seeds in the tournament. Because those teams are often heavily favored, basketball bettors tend to be drawn to betting on them more than their lower-seeded opponents. But there is often value in betting on lower seeds, as bettors should avoid the lure of the chalk in the tournament.
As a whole, bettors should avoid betting on any team or seed out of habit. Instead, they should analyze each matchup on a case-by-case basis to determine where the value lies when placing wagers. This approach maximizes a bettor's profitability in the Sweet 16 as well as every other round of the NCAA Tournament.
Make A Future Bet:
For those who are looking for more profitable bets than they can find with single-game odds, futures betting in the Sweet 16 is the way to go. Sweet 16 futures bets ask bettors to pick outcomes that extend beyond just the third round of the tournament.
These bets can include whether or not a team will make the Final Four, what the national championship matchup will be, and who will win the national title. The national championship winner market is the most popular type of Sweet 16 futures bet.
With just 16 teams left in the tournament by this round, teams need to win just four more games to cut down the nets at the end of the season. Since it is harder to win four games than one game, the odds for this market are more profitable. And with the Sweet 16 consisting largely of the best teams in college basketball for that season, predicting a winner at this stage is incredibly exciting.
Find Cheaper Odds:
One of the best ways to save money long-term as a bettor is also one of the easiest ways. Shopping for the best possible odds on Sweet 16 bets is easy and can save bettors money every time they bet. While most sportsbooks post spreads and totals at -110 on each side, odds of -108 or less are more beneficial to bettors.
With -110 odds, bettors have to risk $110 to win $100 on their Sweet 16 bets. At odds of -105, for example, they only have to risk $105 to win $100. Since no bettor wins 100% of their bets, the -105 odds would save a bettor $5 each time they lost in our example.
For bettors who wager at a high volume, that can represent significant long-term savings. With the increase in legal sports betting options in recent years, the increased availability of sportsbooks allow for boosted odds for prop-style bets and higher payouts if you are able to make some accurate March Madness Predictions.
Bracket Busted? Stick To Betting:
One of the best things about betting on March Madness is that it is completely independent from filling out a bracket. If your bracket is still close to perfect heading into the Sweet 16, you can still bet on Sweet 16 games separately.
But if your bracket is already demolished by upsets and misguided picks, Sweet 16 betting is the perfect opportunity to try and win back some of your contest entry fees for the tournament.
No matter how your bracket is doing, your Sweet 16 bets should not be influenced by your bracket picks. Bettors need to bet based on what they have seen all season long, including during the first two rounds of the tournament.
Betting based on what you want to see happen in your bracket fails to account for the peaks and valleys that a team has encountered in the Big Dance.
How to Bet on Sweet 16?
To bet on the Sweet 16, one must first select a sportsbook with which to wager. Different states have different options pertaining to sportsbook apps, which bettors should familiarize themselves with.
Once a bettor has selected a sportsbook that is available in their market based on their preferences, they should look for a bonus from that sportsbook. March Madness is one of the biggest times of the year for sportsbooks to give bonuses to new players.
These can come in a number of forms, such as deposit bonuses or bonus bets. These offers can help add funds to a player's bankroll.
Once a bettor has selected their sportsbook and claimed their bonus, it is time to place some Sweet 16 bets. To do that, bettors can go to the college basketball section of their preferred sportsbook and select the Sweet 16 bets they want to make. From there, they choose the amount to risk, finalize their selections, and cheer for their picks to come through.
Should You Pick The Sweet 16 Now Or Wait?
Whether you should place Sweet 16 bets early or wait until closer to game time depends on the type of bet you want to make. Favorites tend to see their odds lose value closer to the start of games, while underdogs tend to gain value as game time approaches. There are exceptions to these rules, of course, which means that there are no definitive answers on this topic.
The real correct answer to this question is to monitor the movement of betting odds regularly. With the goal for bettors being to maximize their profits, monitoring line movements can often yield the chance to find additional value when lines change.
Current March Madness Offers
These offers expire at the end of the 2023 NCAA March Madness Tournament and are not applicable in all 50 states
Summary of Sweet 16 Betting
There are several ways to take part in Sweet 16 betting during March Madness, each of which is exciting in its way. And while the above tournament trends are interesting, they are not everything.
The most important thing to remember when betting on this tournament and the Sweet 16 is that every matchup is unique and should be evaluated as such. If you remember that, the Sweet 16 might be sweet for you after all.
Sweet 16 Betting FAQs
Where is the Sweet 16?
The Sweet 16 will take place in four locations. Las Vegas, New York, Kansas City, and Louisville. For a complete list of all locations for the NCAAB Tournament, click here.
When is the Sweet 16?
The Sweet 16 round will begin on March 23rd and end on March 26th.
Who made it to the Sweet 16 in 2022?
– Gonzaga (No. 1 seed, West Region) – Arizona (No. 1 seed, South Region) – Villanova (No. 2 seed, South Region) – Kansas (No. 1 seed, Midwest Region) – Duke (No. 2 seed, West Region) – Texas Tech (No. 3 seed, West Region) – UCLA (No. 4 seed, East Region) – Purdue (No. 3 seed, East Region) – Houston (No. 5 seed, South Region) – Arkansas (No. 4 seed, West Region) – Providence (No. 4 seed, Midwest Region) – North Carolina (No. 8 seed, East Region) – Miami (No. 10 seed, Midwest Region) – Michigan (No. 11 seed, South Region) – Iowa State (No. 11 seed, Midwest Region) – Saint Peter's (No. 15 seed, East Region).